Discussion Starter
·
#1
·
Mostly interior pics for now, but it's got 57k on it and the previous owner didn't take care of it at all, the interior was beat all to crap...nasty. Door panels are horrible, seats need to be steam cleaned but they will be nice when done, headliner was shot, dash is scratched up badly...just sorry shape.
I've already bought a new wheel for it, recharged the AC, and luckily I picked up a full turbo S interior with awesome seats to go in it.
So far I got the carpet out and it was nasty underneath...there was black mold and even 4 cockroaches!
I removed all the sound insulation and cleaned the bare floor pan with a bleach based cleaner to kill all the germs and let it sun dry good.
At this point I just need to source the last of the parts I need and then I can finish putting things back together.
The car is silver and the Turbo S I got the interior out of is red...i was going to paint the door panels black or silver or cover them in black vinyl...but I stuck the red ones on there and i kinda like the way it looks red so i'm thinking I might leave it alone and just stick with the red...not sure yet.
any opinions on that? Should I just leave the door and back panels red? The rest of the interior is black...the only part that would be red is the top piece of the door panel and the top piece of the rear panels.
Here are a few pics of how it was when I started: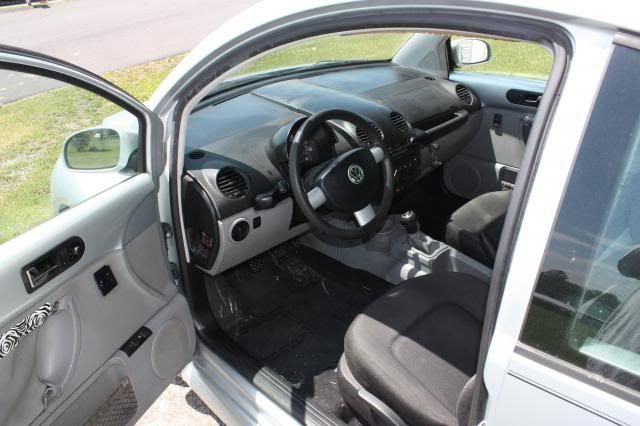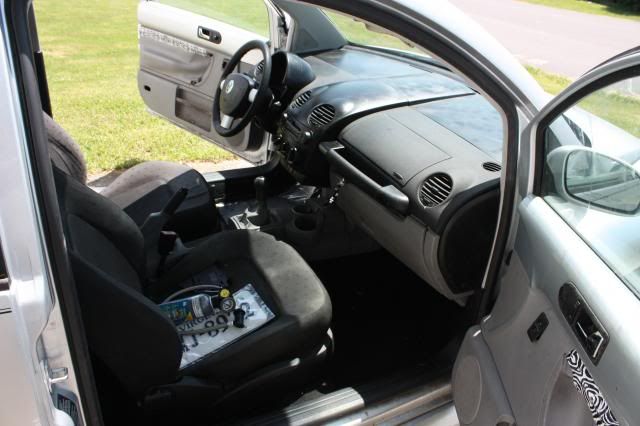 here's sort of the mid point...
more later once i get more parts together.