Discussion Starter
•
#1
•
My GF's new beetle is leaking coolant. It just hit 80k miles. It runs fine just leaks a lot of coolant. Here are the pics of where its leaking from:
In the lower left of this pic, under the crankshaft at the corner of the oil pan is were most of leaking is occurring.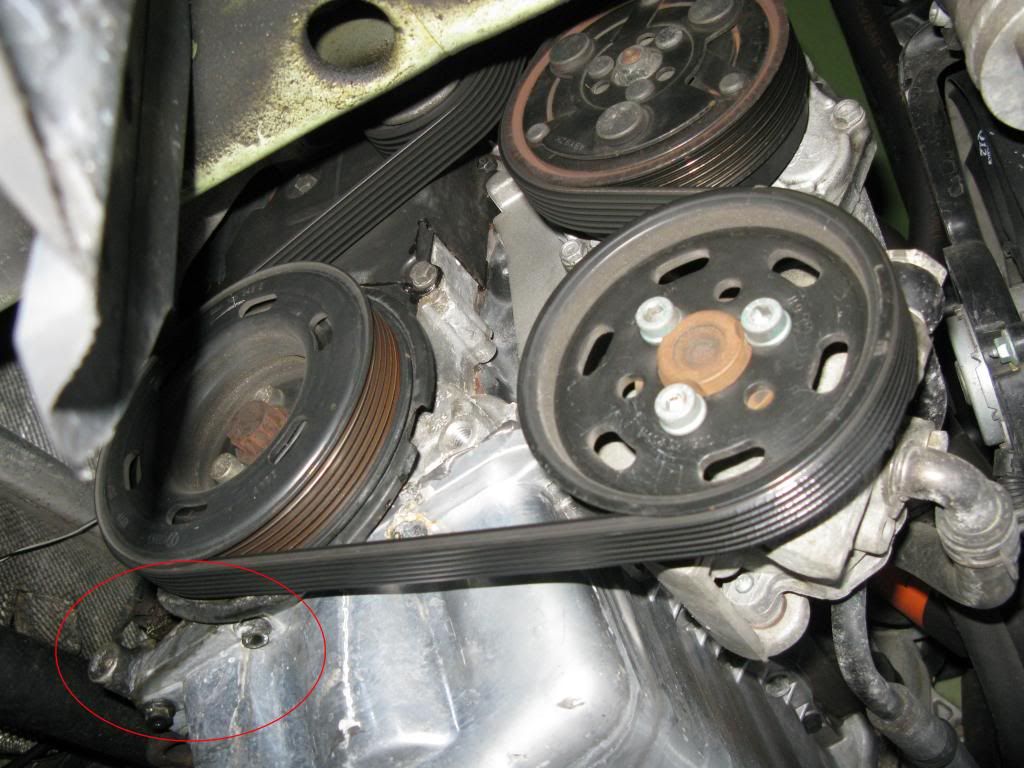 Here is a closer shot of that lower corner. When the car is running on a slant, the coolant runs from the bottom of the crankshaft and drips off the corner-most bolt in the oil pan.
Here is another shot from the back side of the oil pan.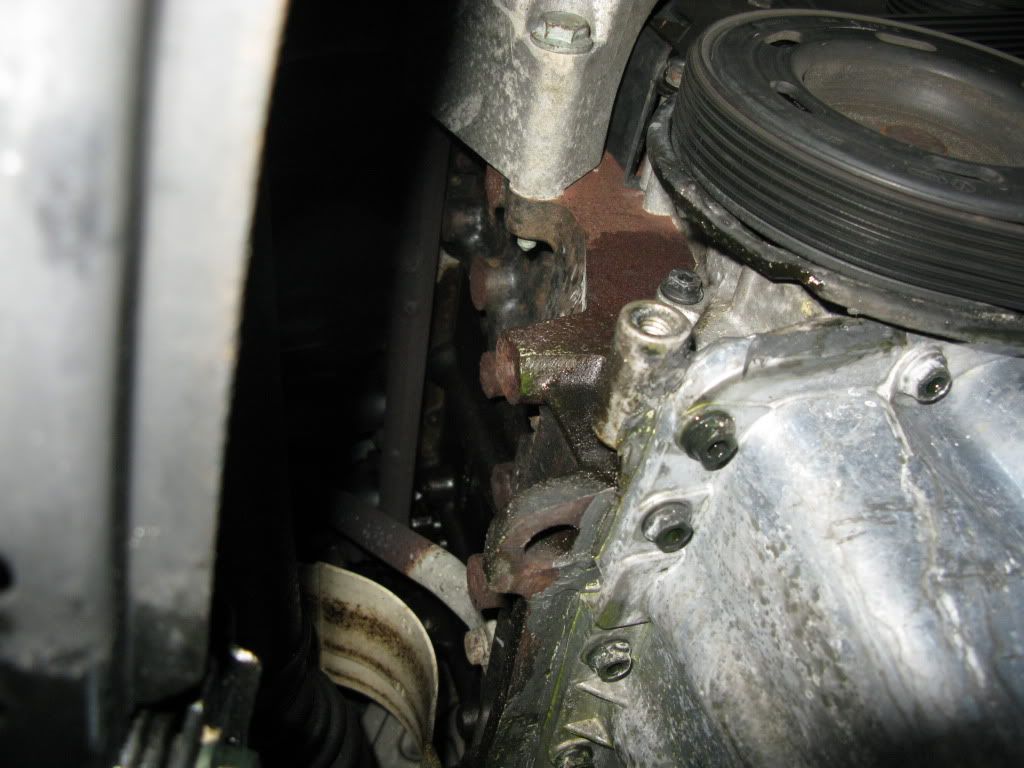 The car had a coolant leak about a year ago coming from a broken flange on the other side of the motor. I was able to successfully replace it in a day. This job looks like it may be more involved. From what I've read, it looks like this could be a water pump leak, but I'm no mechanic. What do you guys think?