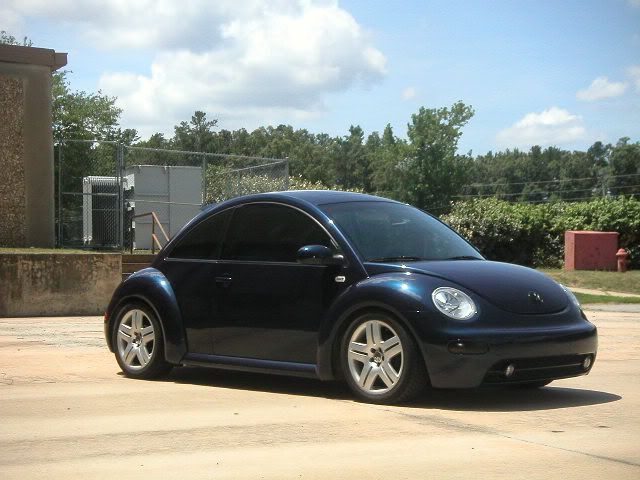 *********PICS WITH OLD WHEELS, LONG BEACHES ARE NOT INCLUDED************
Specs:
Interior:
Grey leather - heated seats
Autometer boost gauge in pod on dash
Exterior:
T-1 Front lip (uninstalled , un-painted)
15 inch avus wheels (jetta)
17 inch sport max 962 wheels with new tread (wheels have not even arrived at my shop to be mounted yet, so BRAND NEW)
*********NEW WHEELS, THESE WILL COME WITH THE CAR************
Suspension:
Neuspeed Race springs (2 inch drop)
Engine:
4.3 diode
Manual boost controller
Lemmiwinks tuned for 18psi
Short ram intake
ECS dog bone poly bushings
2.5 inch custom catback
3 inch downpipe (uninstalled)
Magnaflow oval muffler w/ turn down (hidden)
TT 710n Diverter Valve
NGK BK7RE plugs (@ .028)
Every thing having to do with tuning was done by me and my shop. VAG-COM logging via ver. 3.1 Done for over 2 weeks to make sure the 18psi fuel and timing changes were good for 18psi. Car runs great, and is Fast.
Car Has minor dings from it being a daily driven car for the last year or so. All of the dings can be removed VIA paintless dent removal.
With the car im giving my VAG-COM cable and a copy of 3.1 with serial, and also a copy of lemmiwinks tuning software.
just looking to pay it off so i can start on my AE86.
$13,500 nego.
Also as far as the downpipe goes if you want my shop can install it for you (free)
The front lip can also be painted to match for around 35 dollars here at my shop.
thanks and you can email me or just reply here.
Im willing to deliver within 500 miles of conway, AR (72032)
Thanks
MSA