Discussion Starter
·
#1
·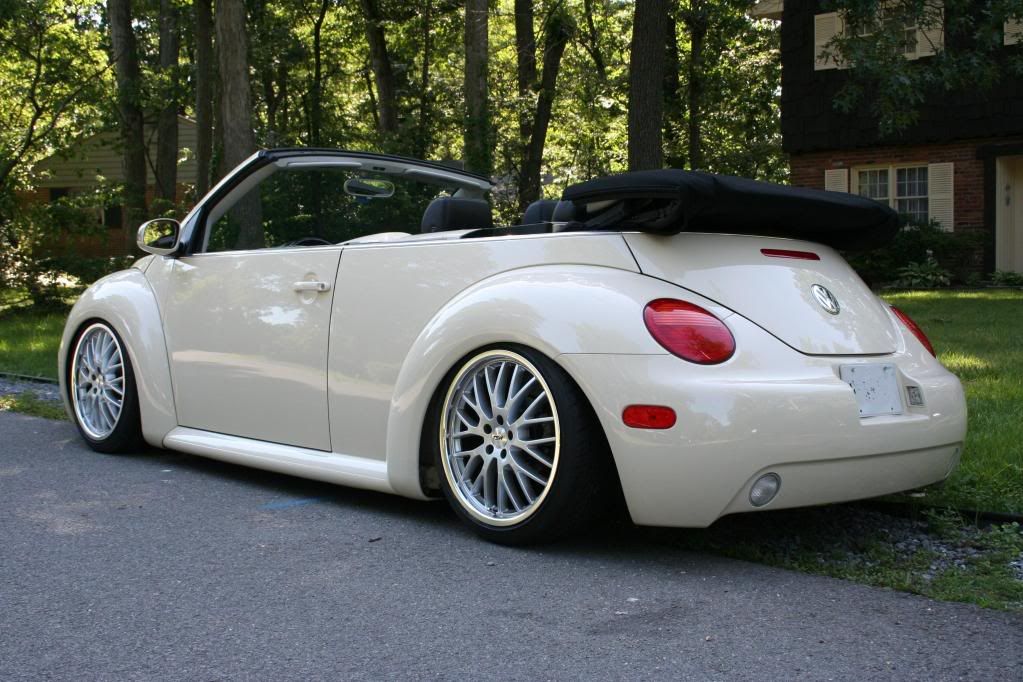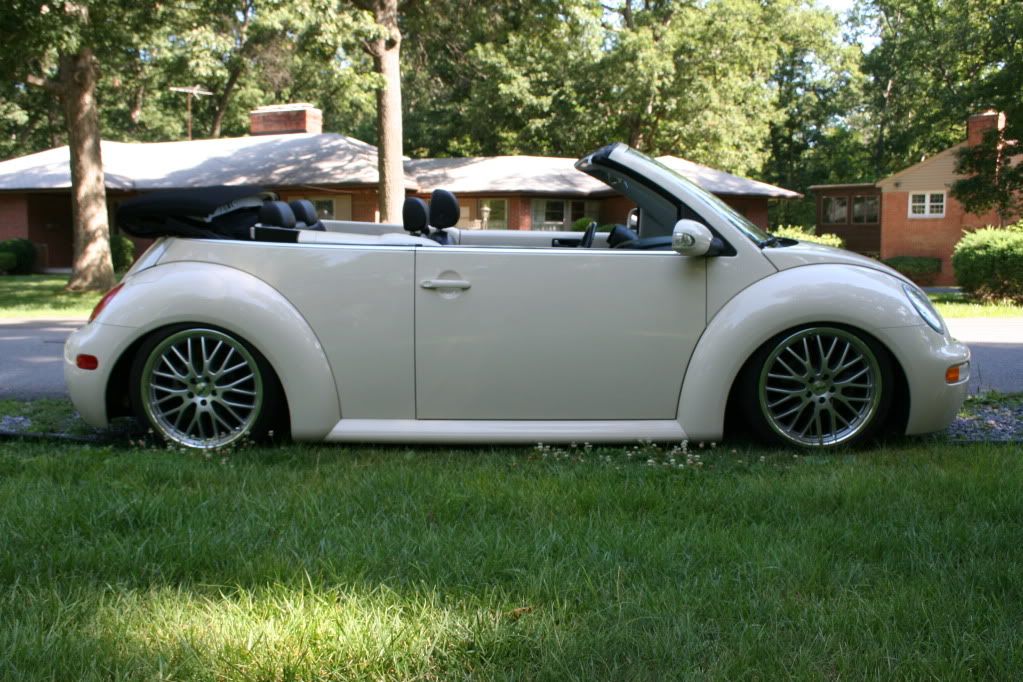 Visit for more Photos:
2005 beetle pictures by joel7269 - Photobucket
$14500
2005 Volkswagen Beetle Convertible GLS
Miles: 37142
Automatic with Triptronic
Black LEather Interior
AC works great
We are the second owner and have had it for about three years. I added the air suspension about two years ago. This was my toy so it was only used lightly but it was used and is a reliable car.
Mechanically: No issues at all with the engine or trans. It runs great, shifts great. Needs nothing, just passed emissions and inspection. It has no issues going through inspection. Car goes down the road nice with the air ride, it doesn't pull at all. The air does make for a stiffer ride but not too bad.
Cosmetically:
Inside is in good shape. No real major wear can be found car even smells new.
Outside. Has some small rock chips in the front that have been touched up but if you look close you can see it. Car shines very nicely and looks great. There is a small dent on the very bottom section of the passenger side under the door. See the photo it's nothing big it happened when it was in my garage and a shop vac fell over.
It has a clear carfax report and hasn't been involved in an accidents.
Most of the car is actually stock. My wife purchased this car and she changed her mind so I took it and I said if I'm driving it I'm making some small changes. The air ride suspension and the wheels are the only changes made to the car. I wanted to make sure I could put the car back to stock if needed. The system air is a self contained unit that could work in many cars so it's easy to sell. The front struts are top shelf and also work in other models making it easy to sell. The rear bags are called universal and they could work on other cars but those took a little more then just bolting on to fit but the stock parts could go back. I have every piece that was swapped out and that comes with the car. I also have the factory wheels which are included but not shown.
Air Suspension:
Air Control System- AirPod by Ride Tech. Features Dual Pumps with Optional Big Red Valve upgrade, Also includes an AirPod Cover not shown but in perfect shape. Tank is 5 Gallon unit (see photos). This unit cost about $2500 and is a quality product. Check ridetech website for me details.
Front air Struts- Bagyard $1400 I tried another brand but didn't like them and never drove with them. These are the best!
Rear air bags- universal air bags
Wheels- 18x8 TSW Snetterton Silver with Mirror Lip
One wheel has a small scratch (see photo)
Tires- 205/40/18 TOYO Proxes4 (197060) 95% tread left (less then 2k miles)
Included are two factory keys/remotes.
Owners Manual
Original Wheels and tires (They are in good shape, Tires are in good shape)
All the original struts and parts to make car factory again.
Car has a lien on it that must be paid before title can be provided.
Adult owned.