Discussion Starter
•
#1
•
Well, it took me a while to remember to get on here and post what happened the week before last.
The week before last, I was on the highway cruising on the highway (I-25 North in Denver) and me still being a Beetle nut, I saw from a good 1/4 mile a way a 2012 Beetle! At first I just thought it was a 2010, I was about to get off the highway so I didn't miss my exit- but I nailed the gas in my Saab caught up and got behind it.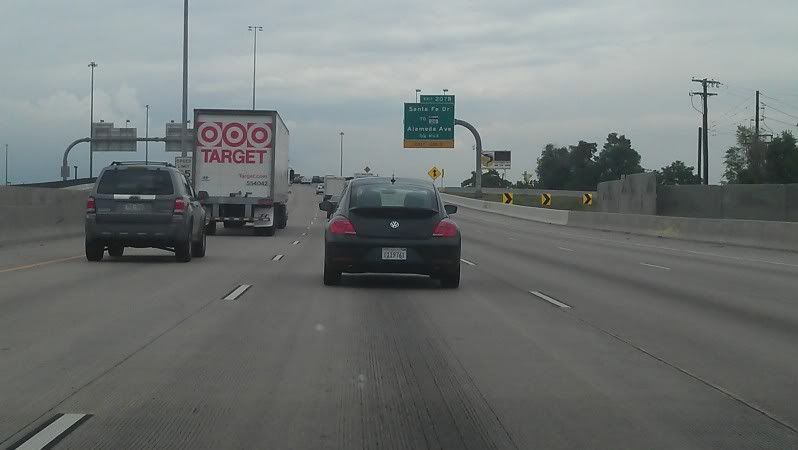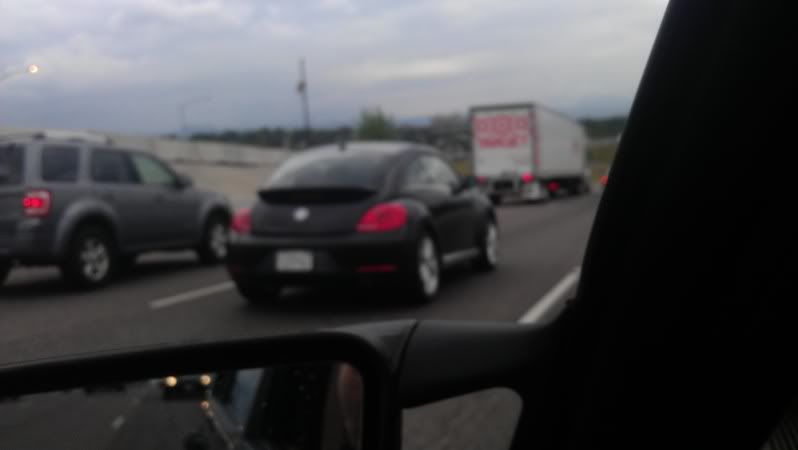 I just had got this phone the day before, and wasn't use to the controls
It had Cali MFG plates. I didn't see any LED headlamps when I did get in front of him though. I followed him- he for whatever reason did not want me following him, and decided to get off the highway and start driving like a maniac. I followed suite, it was definetly a turbo model, at every stop sign he was nailing it, sounded like a GTI almost.
My following ended when he turned on a street called Santa Fe, and had a 2011 Jetta with MFG plates cut me off. They blew threw a few red light cameras and that was the end of it for me.
Super exciting huh? I've been a Beetle lover since I could crawl, and I was so excited to see this car I almost got teary eyed...
Enjoy the spotted pics!