Discussion Starter
·
#1
·
..as long as you are in the conti-usa and don't mind picking up from a greyhound station, price is $450 shipped... add more if you wanted only fedex ground to your door..
I just drove 370 miles from cleveland to chicago on these last weekend without incident... nice smooth ride...
2 of the tires are at the wear bars (I had them on the back) and the other 2 tires are close to the wear bars (maybe 1 or 2mm away) but will need to be replaced soon enough.
The tires are all season 225 40 18s Kuhmo 711s.
The wheels all have a little rash :banghead: but from several feet away, look good IMHO THUS the cheap price for 18" rims and tires!
If you want to pick up in chicago, I very much welcome cash 'n carry!
If you want them shipped, I'll accept paypal NON-credit card NON -debit card payment to my personal account because I refuse to eat their credit or debit card processing fees in the deal (sorry).
One of the wheels has a slight bend on the lip BUT I never felt any problems on my AWD R32.. smooth ride at any speed so it is a cosmetic issue only that I've been told is an easy fix.
I'm mounting my 17s next week instead so these are available to whoever wants them.
Sorry, NO center caps available
..BUT they do include all the hub center rings to make them hub centric!
Here are photos: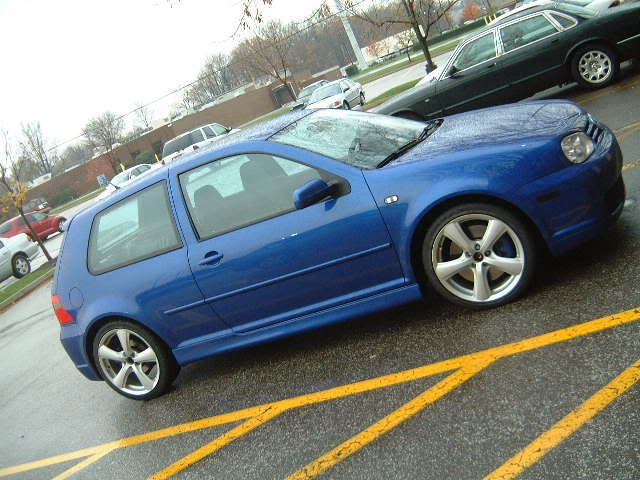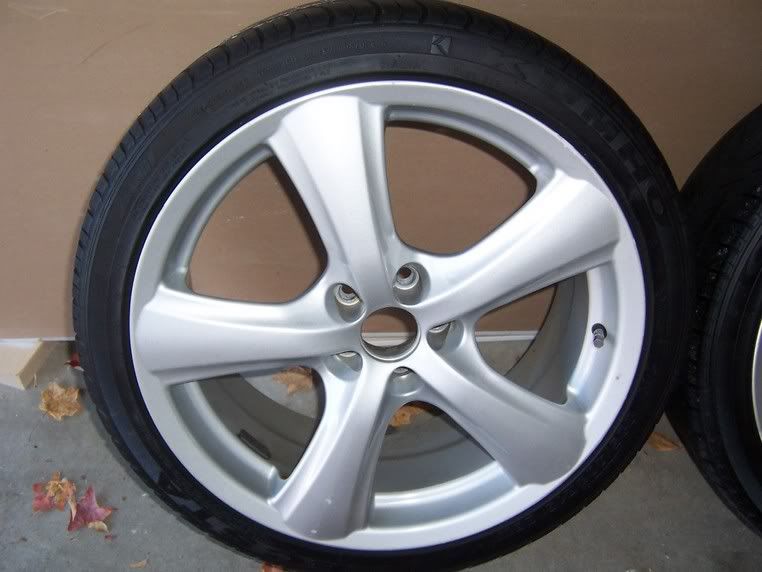 ..and this is the lip bent one... cosmetic only.. no bumpy ride here!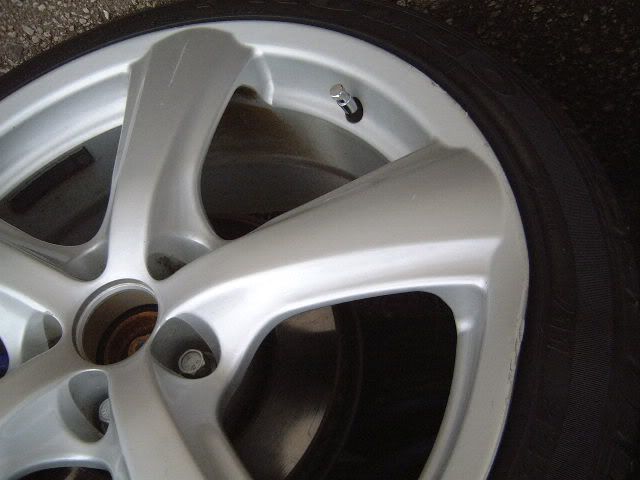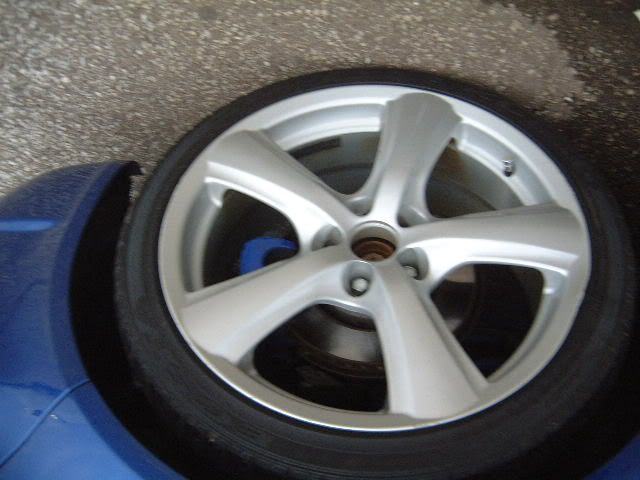 Great deal for someone who wants some rims for winter OR wants to refinish them... polish them.. or is handy with unbending a lip with heat and a rubber mallet
DISCOUNT for LOCAL CHICAGO PICK UP!
SOME OF THE RASH CLOSE UPS FOR YA'LL -- this is 1 of the wheels (you already saw a close up of one of the others with the lip bend)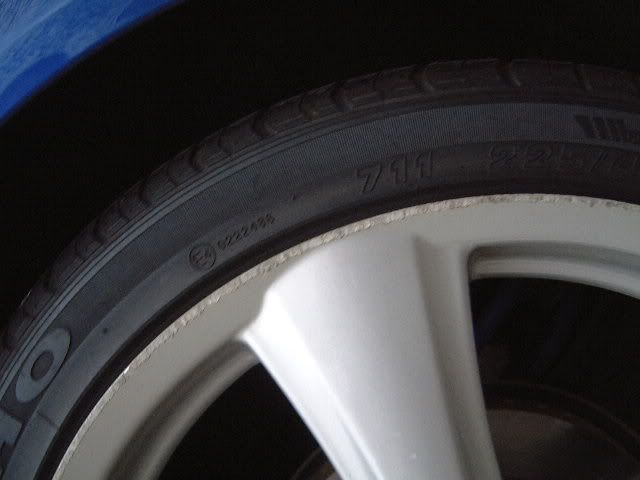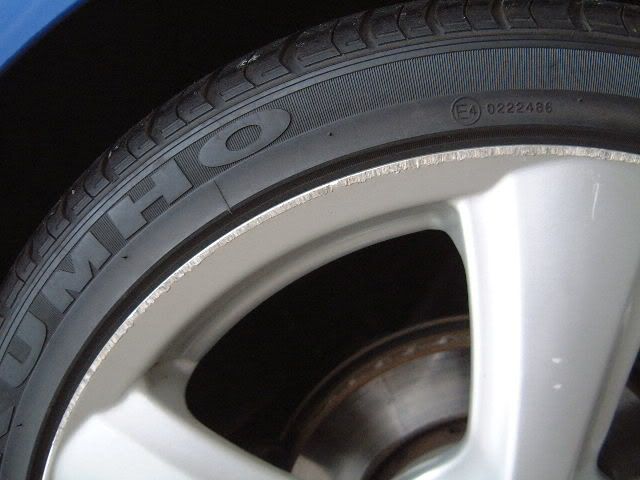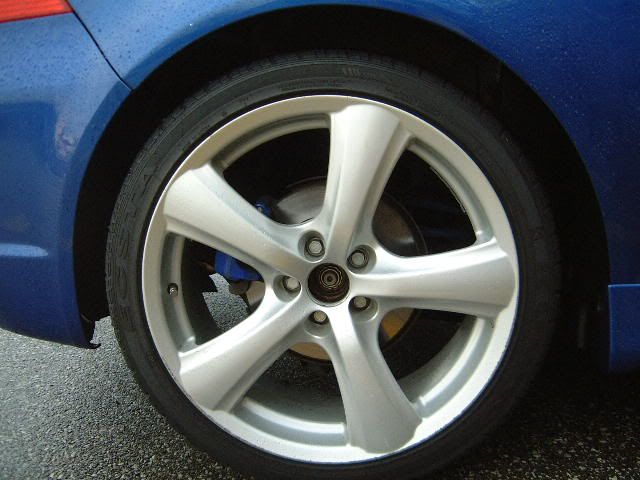 here is how it looked in cleveland just 1 week ago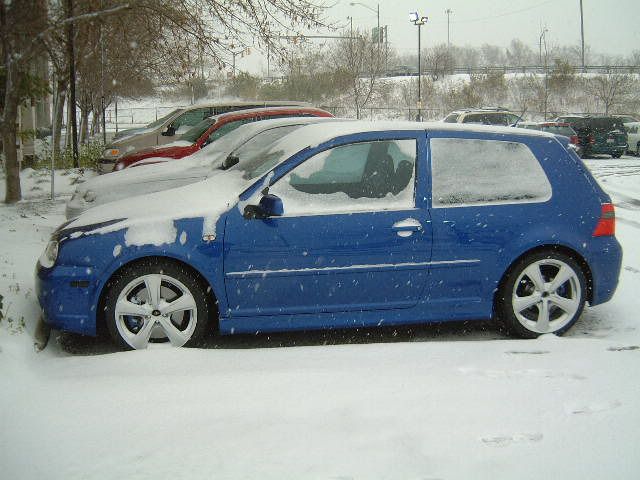 ...and here is the other rashed one...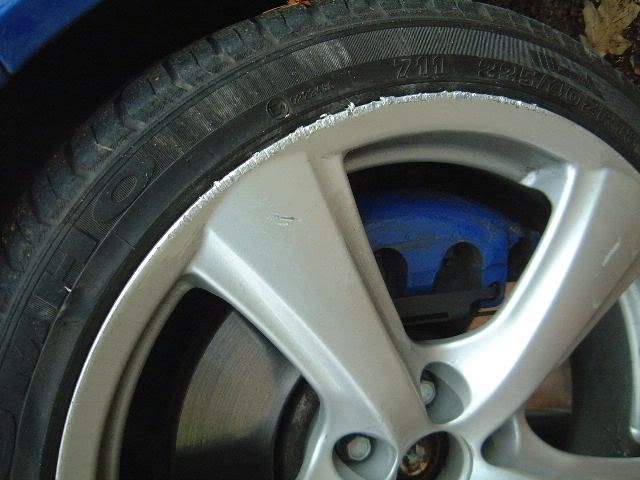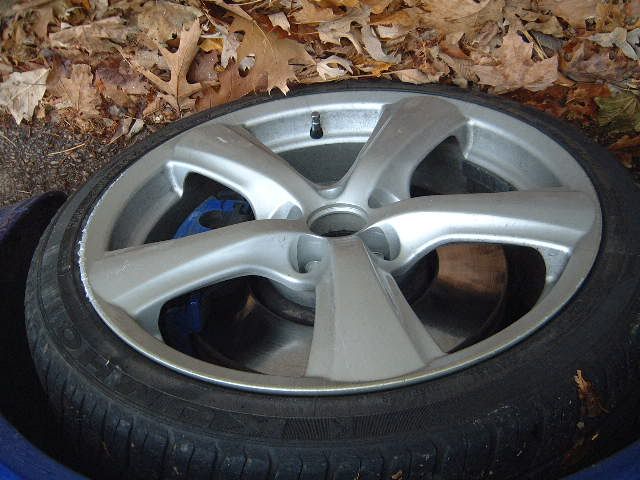 ..nothing major on this one: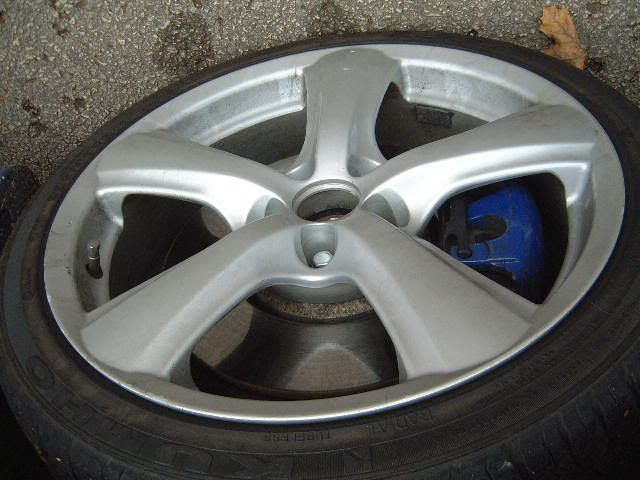 ..BTW: I won't be around until sunday after thanksgiving.. no computer access so if you respond before then.. i'm not ignoring you.. just can't respond until I get back to home on my pc.. thanks