Breez 2001.5 Techno Blue GLS 2.0L
This is my Techno Blue sweet:heart:, a 2001.5 2.0L gls, named BB
BB is a social little bug, here are the GTGs she as been present at:
•
Vortex Phoenix2Flagstaff II
~April 2006~
•
Org Las Vegas gtg
~September 2006~
•
Org Las Vegas mini gtg
~January 2007~
•
Org The Price is Wrong/Disneyland Los Angeles gtg
~March 2007~
•
Org Catalina Island/Crazyjames gtg
~April 2007~
•
Vortex Phoenix2Flagstaff III
~May 2007~
•
Org Danny's<insertcrazystatehere>bbq/gtg Kingman Arizona
~July 2007~
VIDEOS of BB:
http://www.youtube.com/watch?v=sR-qdPksNtc
http://www.youtube.com/watch?v=53V-Wv8LEfY
These first two pictures are from the day I came home with BB from the dealership:
BB's Plate:
BB with her borrowed full coverage "crawler" style perfect fit bra for a ROAD TRIP: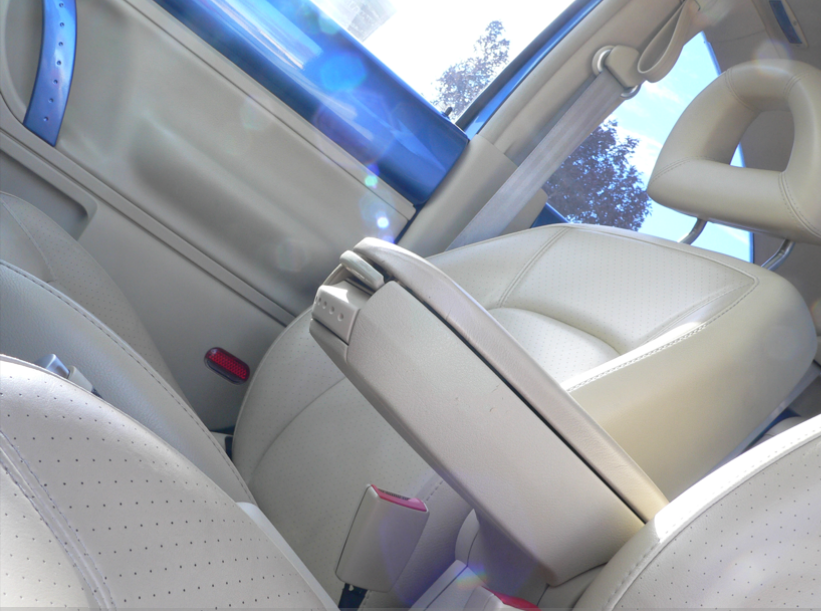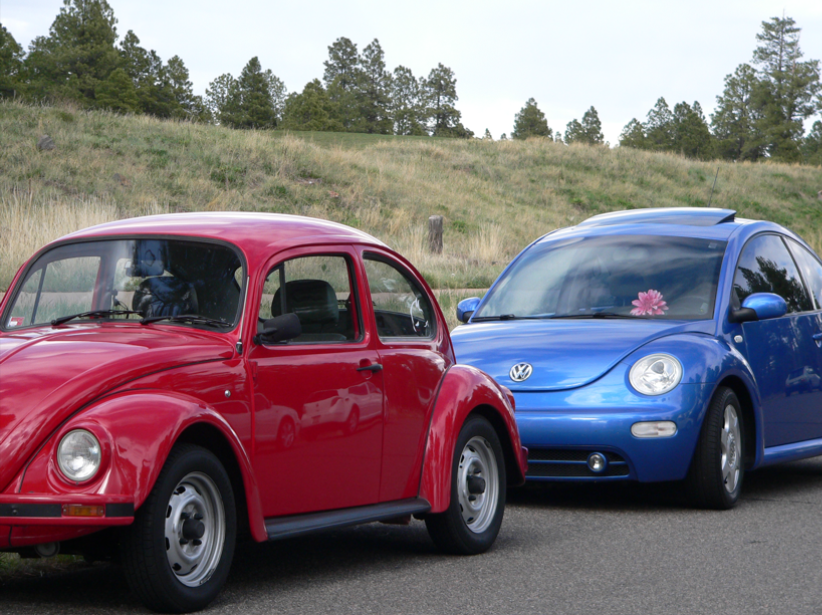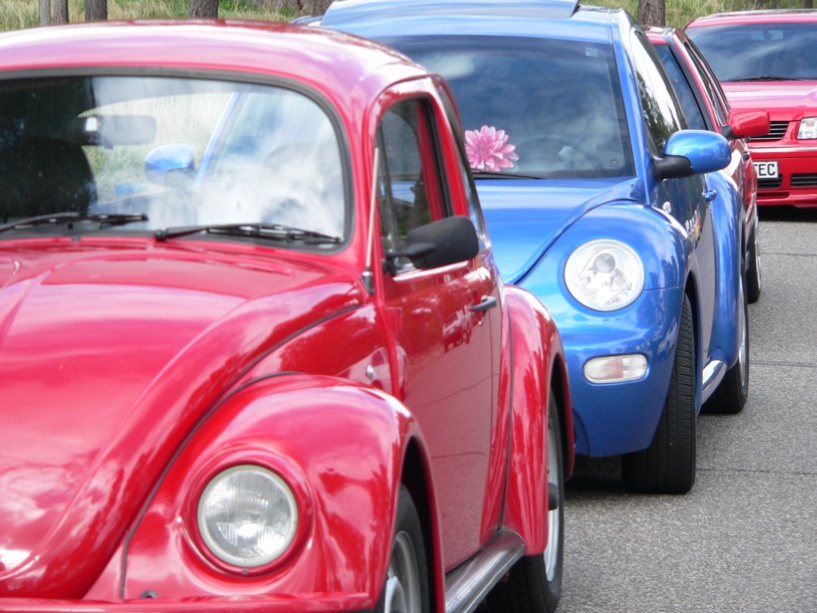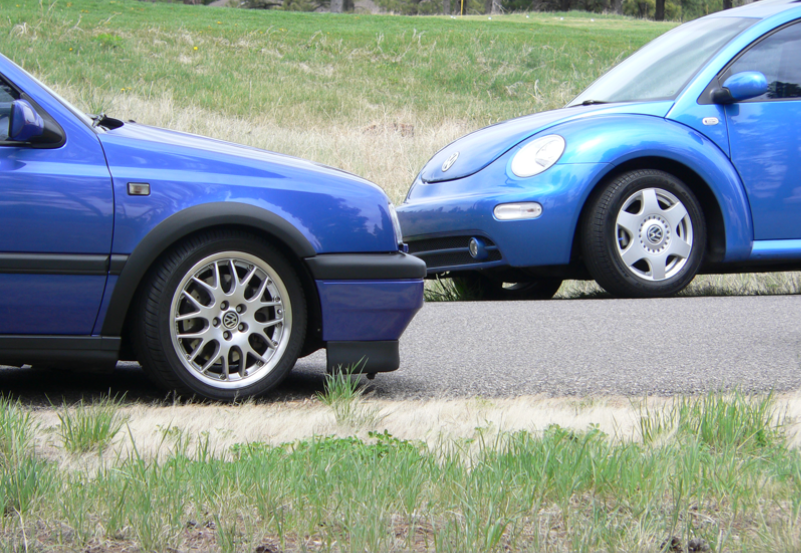 As most of you know, I lost my 1998 Jetta GLX VR6 2.8L on January 12, 2006. The only thing stopping me from having a quarter life crisis were the people that make .org awesome and my 2001 Techno Blue GLS 2.0L New Beetle.
I Bought BB from her original owner, who liked to snowboard up north (yes, here in Arizona), so the car had some dents, scratches and the interior has seen happier days... but I saved it from going to auction and I think we make a great team together.
I have named her "BB" after Breez Bug or Blue Beetle, I almost named it "Mr. Blue Sky", but now that is the theme song I play in my iPod almost every morning I drive her.
So here is her debut thread, she still needs some serious work, but with some tlc, time and money, I think she will be looking hot.
Work done and Mods so far (Don't laugh!):
•Switched from tan cloth seats to tan leather... with the possibility to have them heated!
•Back window retinted, darker and with a lifetime warranty!
•Fixed a scratch on front passenger side.
•Added a dashmat to protect BB from the hot Arizona sun.
•Added Volkswagen "monsterlike" mats that came from my Jetta.
•Replaced brake light sensor (argh). EDIT: took part in recall, now has the latest Brake Light Switch
•One Cassette adapter hookup for my 30gb video iPod or my 1gb iPod nano.
•One AWESOME "Arizona State University" Arizona personalized plate (please note BBs rear end shots).
•"Breezymodded" plate screws
•Apple computer decals on side back windows.
•"Driver Found" sticker on driverside back window.
•"NewBeetle.org" sticker (thanks to sixspeed!) on both side windows.
•I switch my flower(s) in my bud vase almost every fill up, so my emergency kit contains not just bandaids and jumper cables, but some serious "new car" scented fake flowers.
•Replaced the original pitted and cracked windshield with a shinny new one, it makes her look like she had a mini face lift! EDIT: Another new windshield December 2006, incident with brick on freeway
•Driver side fog lamp replaced wooo hooo, BB doesnt need an eyepatch now
•January 2007: Claybarred then Meguiar's NXT Generation tech wax, then a coat of Meguires step 3 Carnauba. (...and I wax her at least once a month)
•Clear Corners added in August
•Painting interior handles (thanks to John, Aura and Shonnel) Techno Blue.
Repairs and Mods I will be doing in the NEAR future:
•Front control arm bushings etc.
•Adding a skid plate (BB didn't have one at time of purchase)
•Replacing the tint in the back window (new and darker) the current one is scratched badly. <---- DONE January 10th 2007!!! Pictures soon!!!
•"Touchup 123" maybe.
•Paint calipers blue.
•"Snowbox" removal... afterall, I live in Arizona
•Crawler style bra (perfect fit) for road trips
•I would die to have a VR6 engine in BB, but I don't think thats going to happen.
•Possible trade of cloth seats with leather seats <---- DONE January 13th 2007!!! Pictures SOON.