Which incidentally was a maintenance nightmare!!! But I digress...
To be honest, the wife and I were rather surprised we went with our new '12 Turbo Beetle. Not that we hated the reborn Beetle line, but we thought it was too curvy a car. But in shopping for the Mini's replacement, the Turbo REALLY caught our eye. Wife said it looked like a Beetle and a Porsche had a child. For me, it reminded MORE of the original Bug that my cousin once owned. She's a sucker for any leather interior whilst I'm a sucker for ANYTHING Keyless. But both of us were shocked at the performance and handling was impressive as our sales rep took us thru some twisties. This puppy could give our old Mini a run for its money in the twists, and force it to eat its dust in the straightaways.
Haha
So that's us, two people that are now proud owners of our new as of yet to be named baby. Plans are in the works for a christening roadtrip. Just gotta figure out WHERE.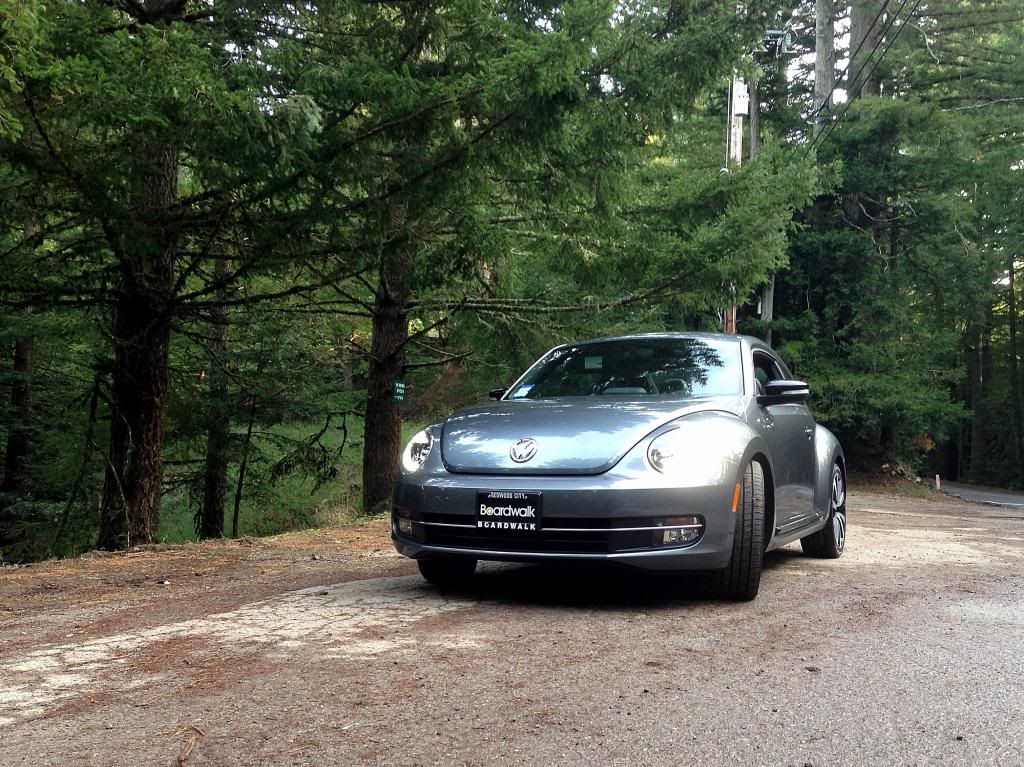 Regards,
Alex
San Mateo, CA