·
rolling down back roads
I am one of those people who seems to always have a drink with me almost everywhere I go.
And when I go to a fast food drive through I always "go large, upsize, king size or biggie" my drink.
Well, I drove my new to me 01 for the first time today and the first thing I saw that I didn't like was the
placement of the factory cup holders. So I thought I'd take a little time and see if I could come up with a simple but very functional mod.
It is a little intrusive to the passengers leg room but much less so than dumping a full 32oz drink on them
The beauty of this mod is that
you do not have to modify your stock console and requires no tools what so ever to install
.
All you have to do is twist the existing stock cup holder 1/4 turn to remove it.
Place the new cup holder around the raised cup holder socket and reinstall the stock cup holder. See the video at the end of this post.
Also as long as the passenger seat is tracked back to what I would call it's "normal position" the seat
doesn't hit the new cupholder when flipped fwd. to gain access to rear seat.
It is made of a very sturdy material called Kydex, that is a strong 1/8" thick plastic (acrylic-polyvinyl chloride alloy)
so you don't have to worry about your passenger bumping into it and knocking it off.
Stock inadequate cup holders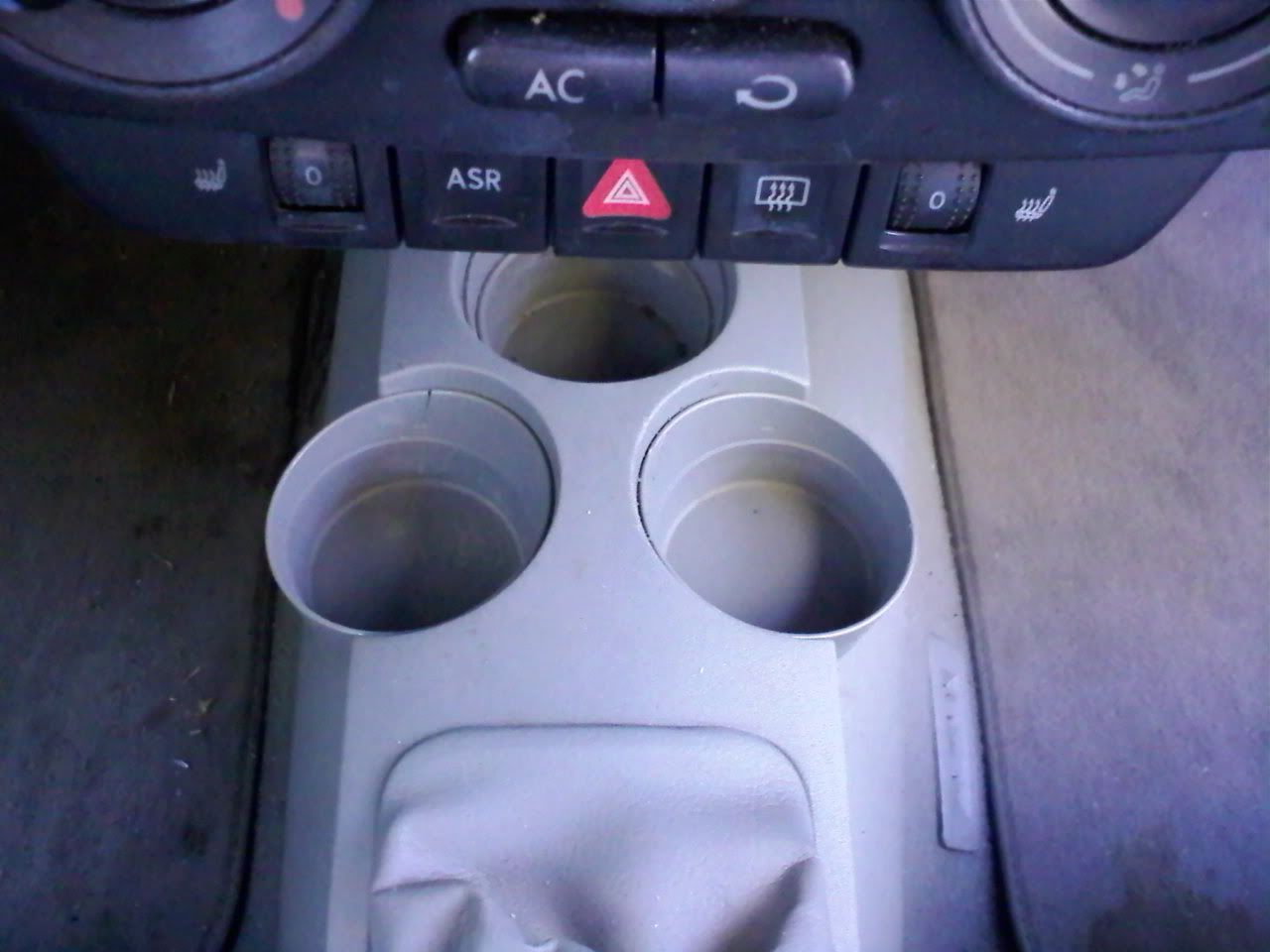 stock inadequate cup holders with a 20 oz drink bottle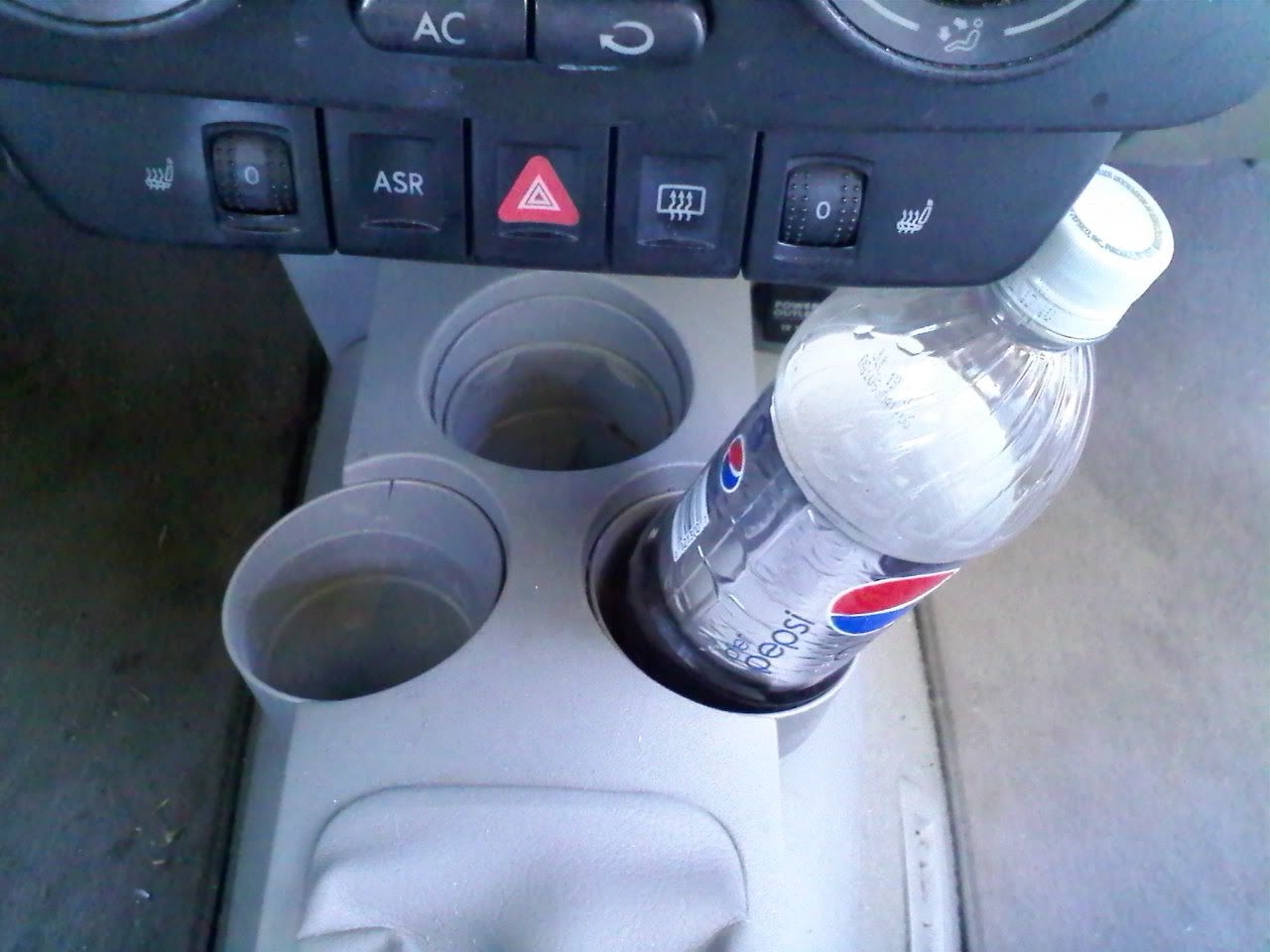 This is what I've come up with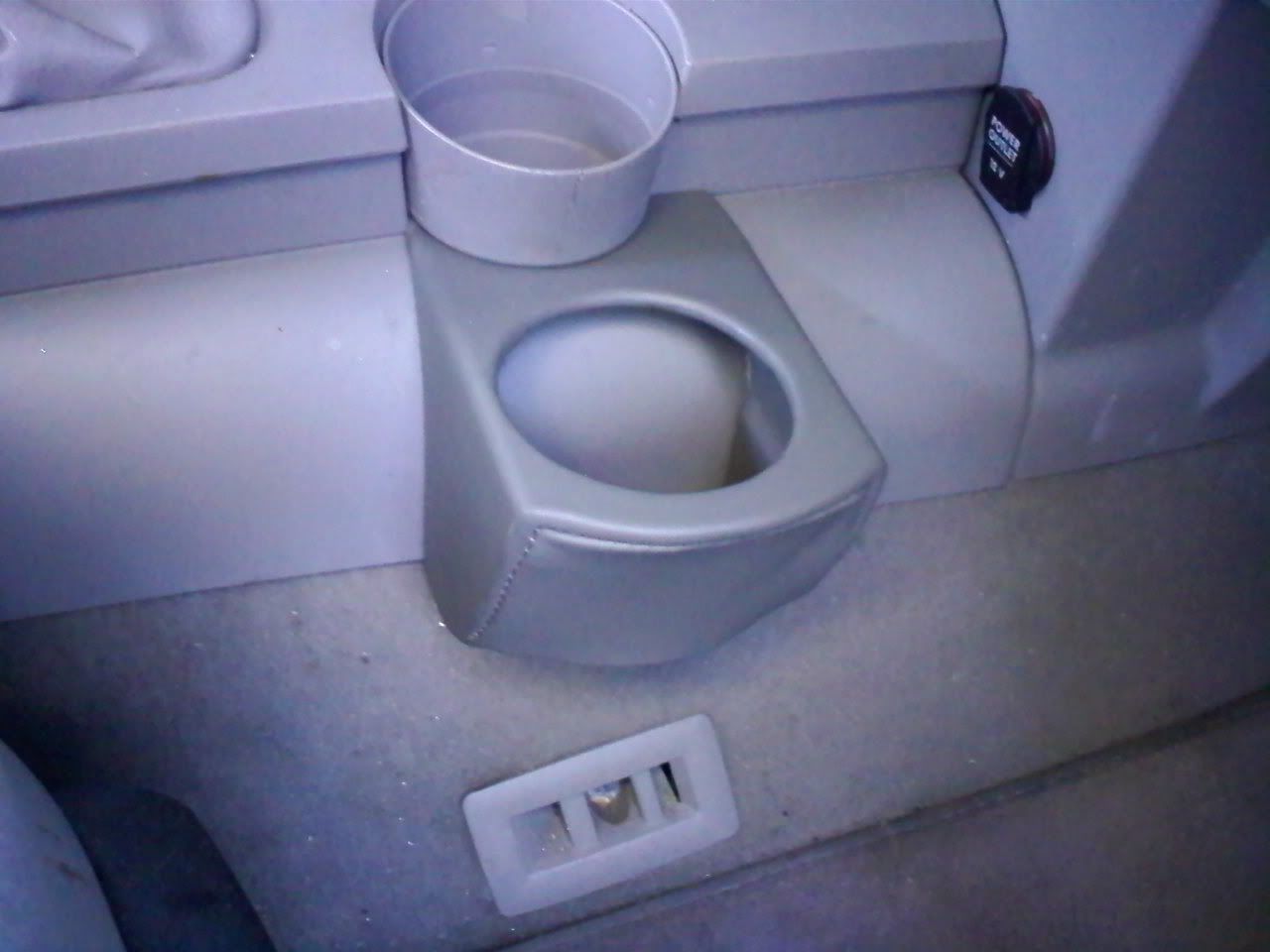 And a few shots with a 12 oz can, 20 oz bottle and assorted fast food cups, 20 oz, 32 oz, 42 oz, and the big boy 44 oz.
12 oz can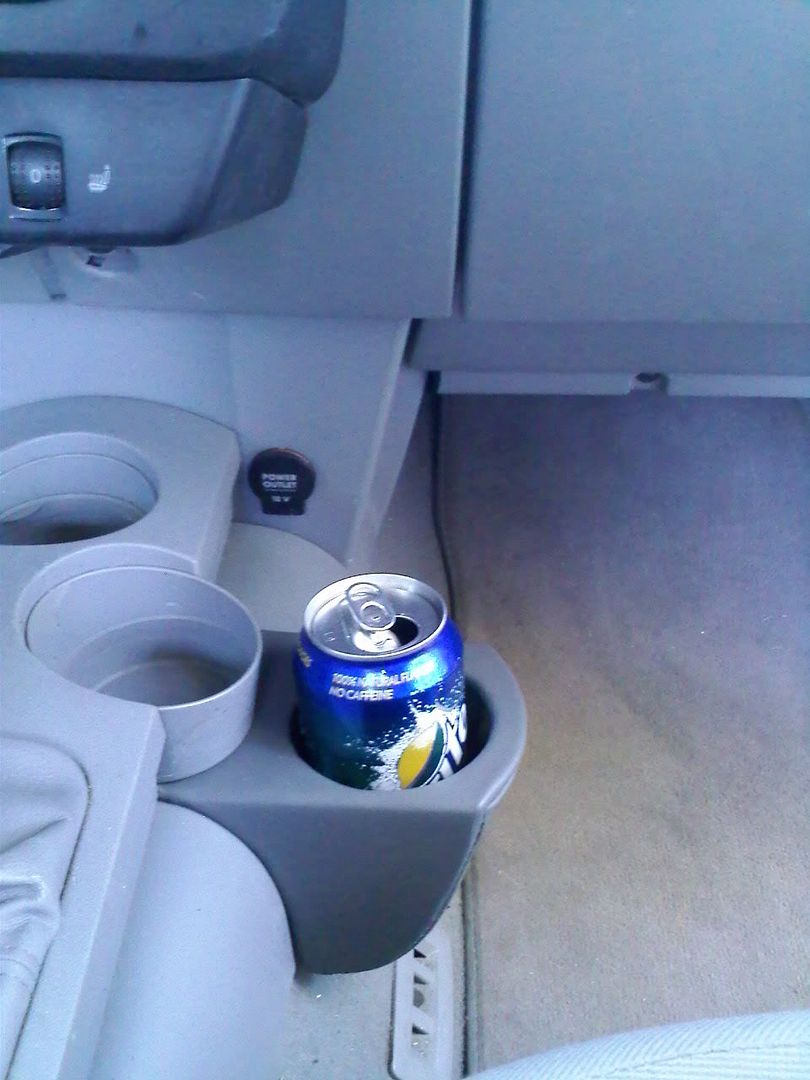 20 oz bottle
20 oz cup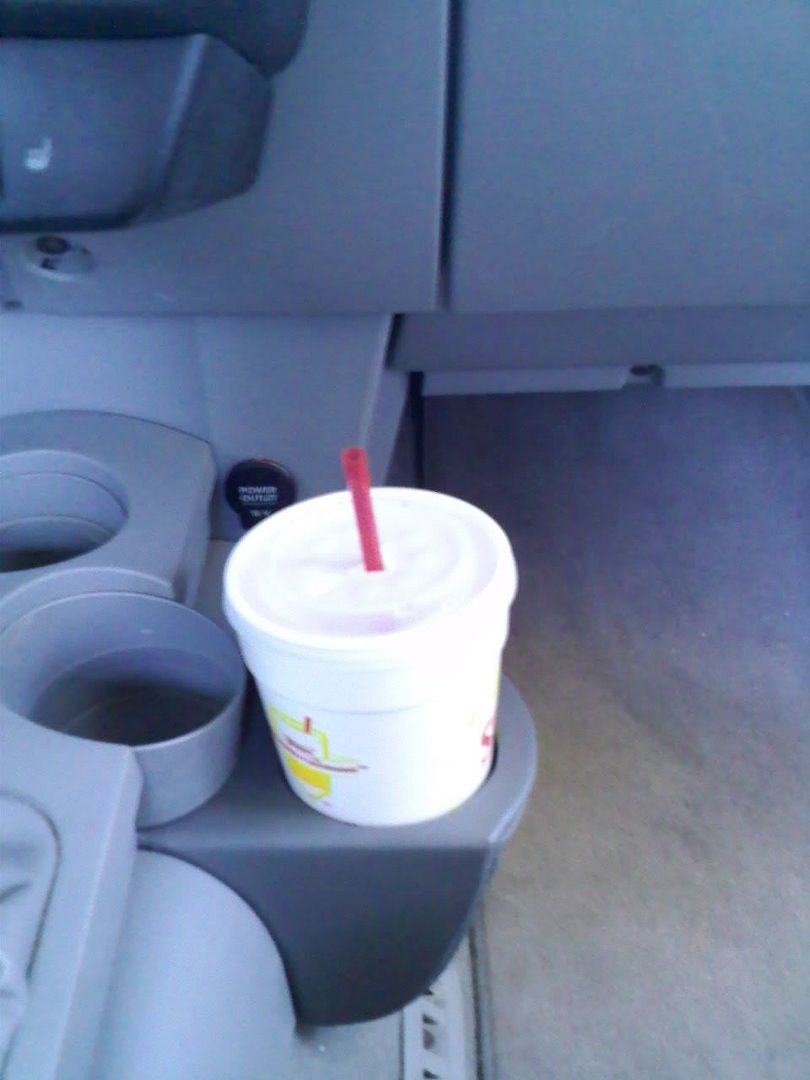 32 oz cup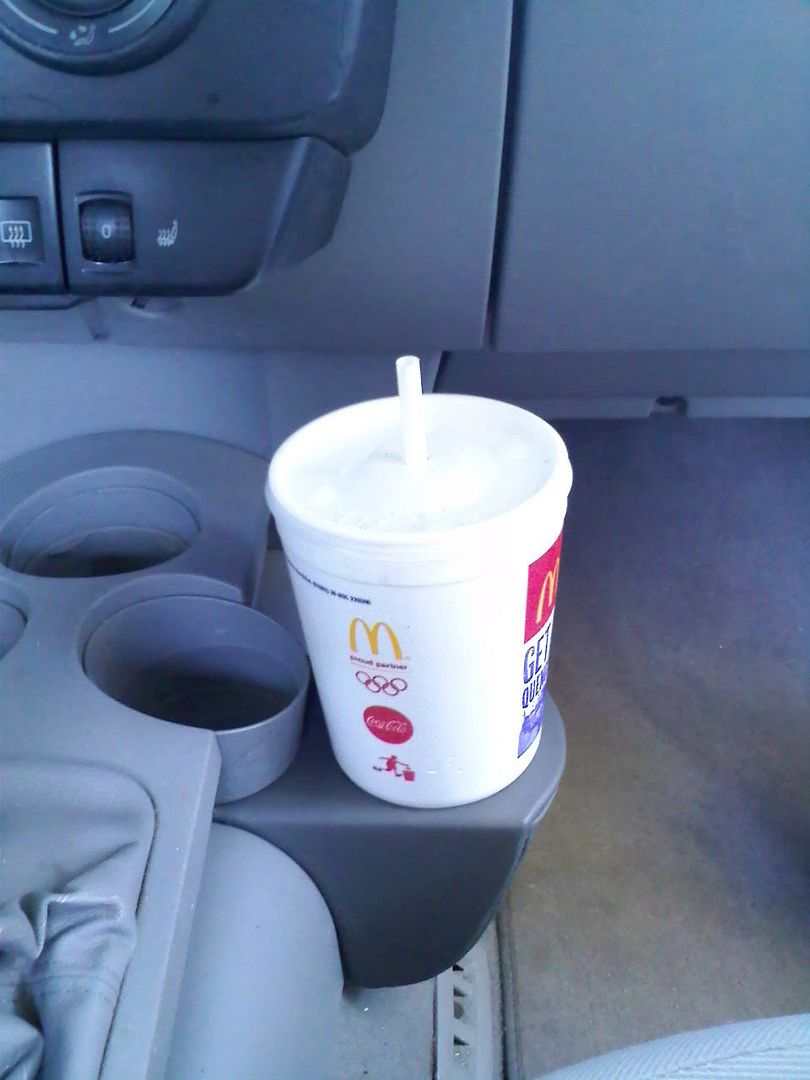 42 oz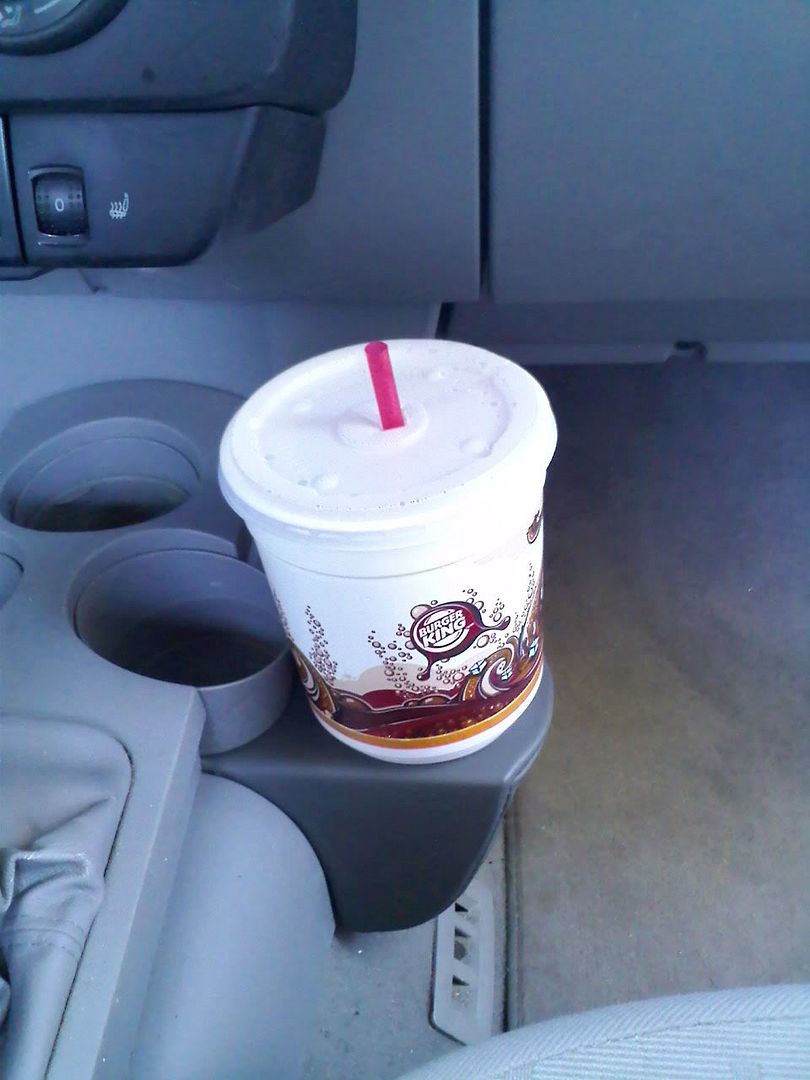 and the Big Boy 44 oz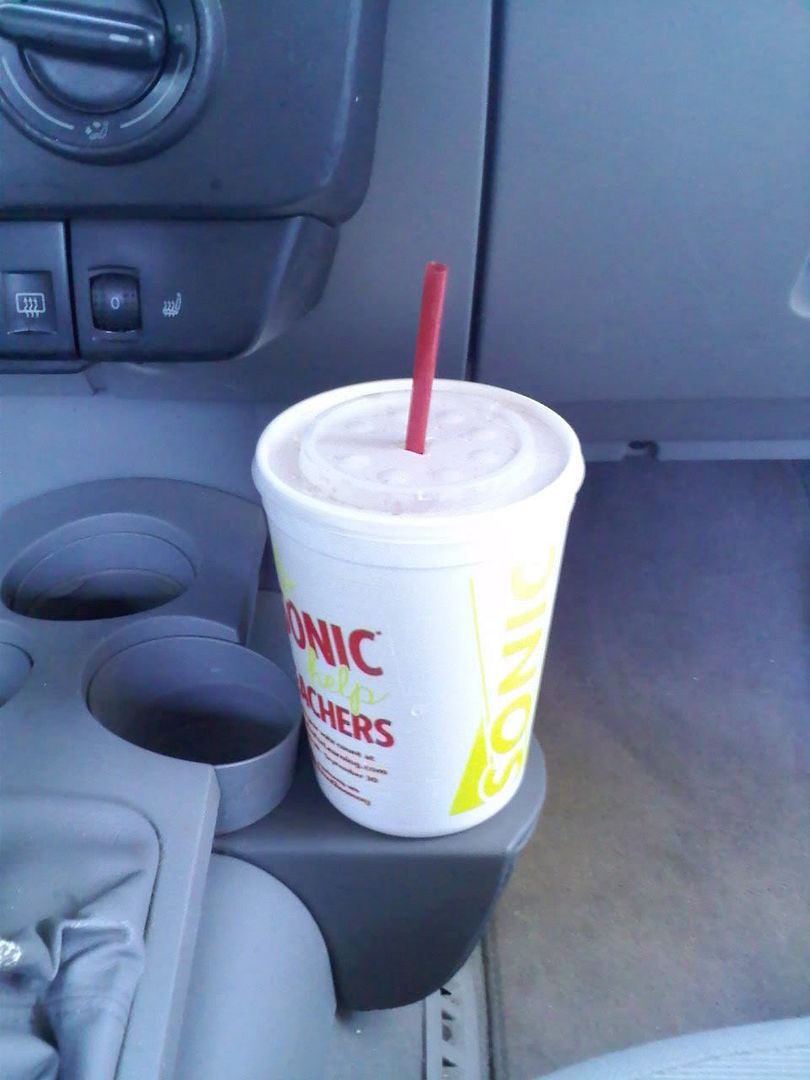 And a very short video to show how quick and easy it is to install and remove the new cup holder.
R&R VIDEO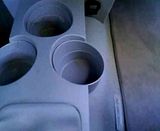 I will build the new cup holder and cover in vinyl that is close to your stock VW interior color for $40.00 Shipped to anywhere in the US.
Shipping outside the US would be based on your location.
I can also cover them in custom vinyl colors to match your custom interior color.