Discussion Starter
·
#1
·
This is my buggy! didn't ever give it a name, guess it could be EEEABUG since thats my license plate hehe.
I got it last october, Aquarius blue with black leatherette interior, no modifications. I wanna do something, but not quite sure what, maybe daisy wheels or eyelids, any ideas? I love my car so much, it's so fun to drive, it should be illigal!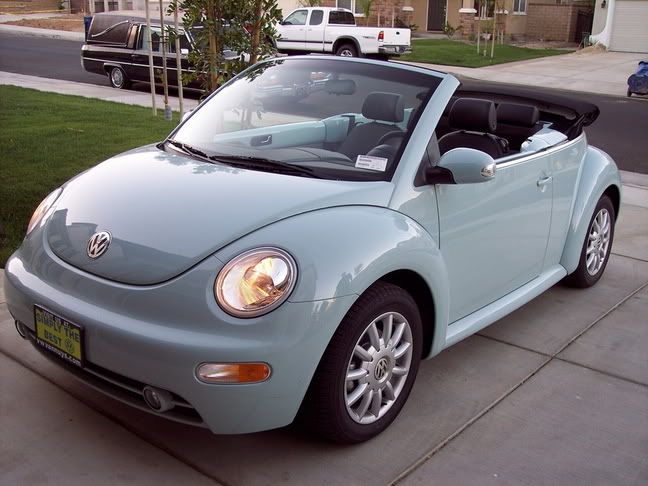 My bug and my best friends 2004 NBC GLS, Shadow blue with cream leatherette. We both love them so much, we drive them everywhere good lord we have so many miles!