·
strange things are afoot
Discussion Starter
·
#1
·
Growler, Eeyore's Retro Two-Tone Y2k TDI
Here he is the day I Picked him up. 11/22/2003 his fourth birthday.
(according to his Birth certificate) I think it was destiny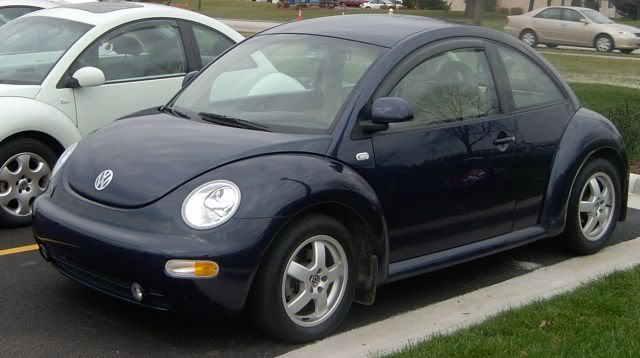 Found him on Ebay and purchased him 11 days after my first Bug
Eeyore got murdered by a taxicab...


I immediately installed my Euroswitch to disable my DRLs.

I then added the retro wood slat-roof rack.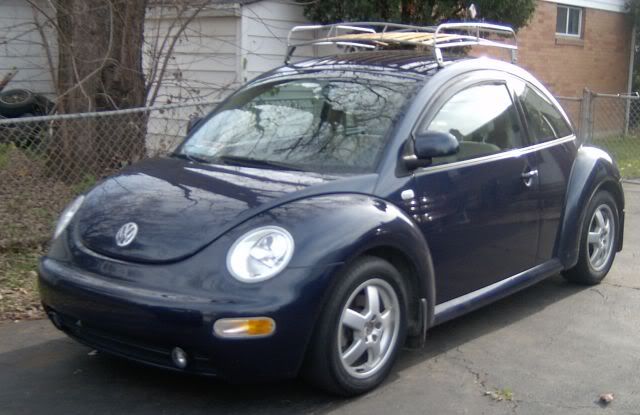 After the rack, came christmas 2003 when I attached my retro steelies,
got a new set of front clear corners (now with clear screw covers
)
and hooked up the rear foglight. (Stealth, using an LED bulb in the clear holder)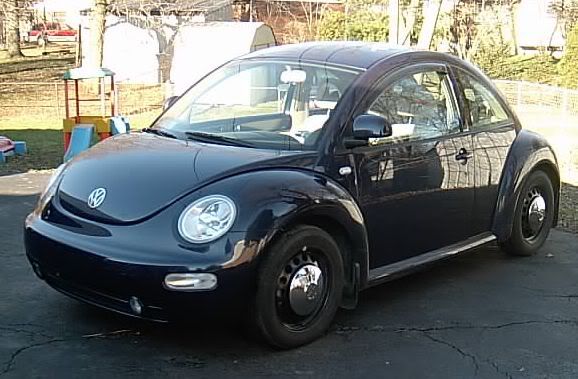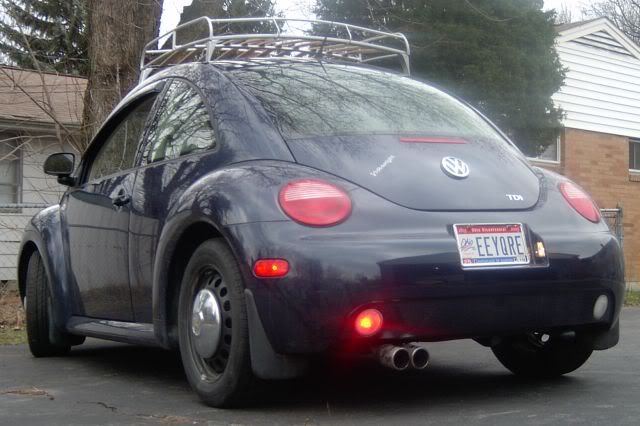 In March 2004 was my birthday so I got a new plate to replace EEYQRE
on my Platemate. GOT SOOT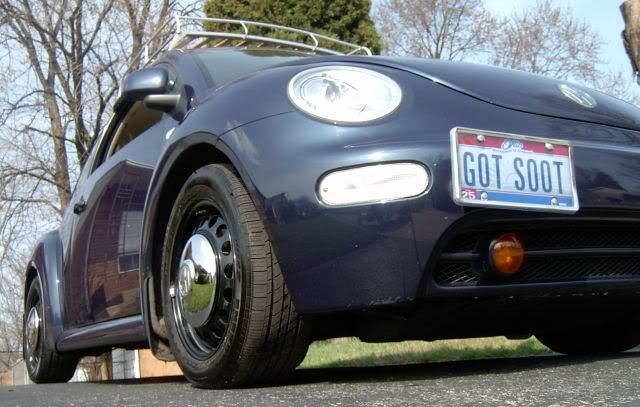 I also purchased a couple of new beauty rings to replace the damaged
ones from Eeyore and gave Growler his first good washing of the spring.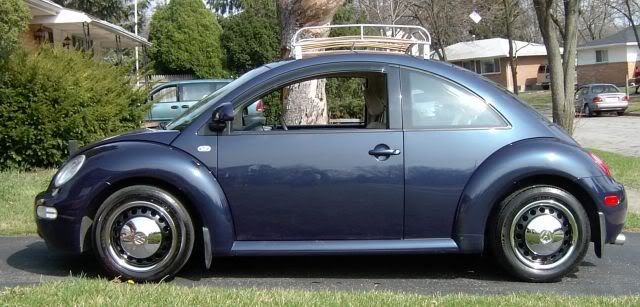 Over the Easter Weekend of 2004, Growler got a Two-Tone paint job laid down.
Reflex Silver. over the Factory Batik Blue. color sanded to glass perfection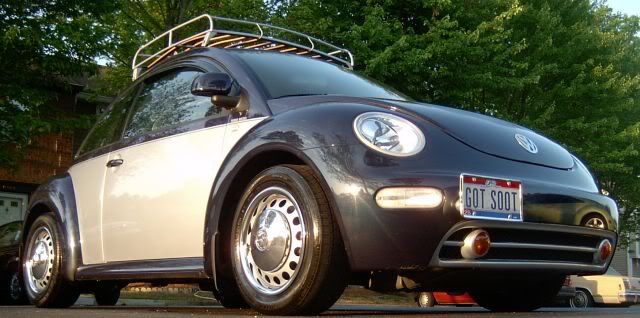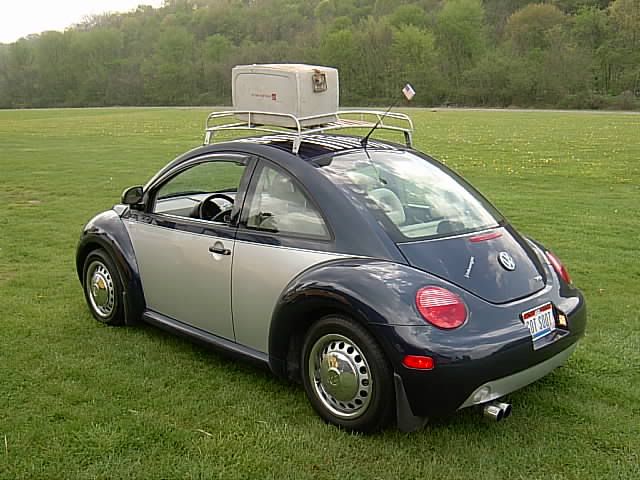 on the last weekend of April, I drove Growler 680 miles one way (on one tank of fuel too
)
to Atlanta to compete in the Southernvolksfest show...Entered him in Modified Newbeetle class.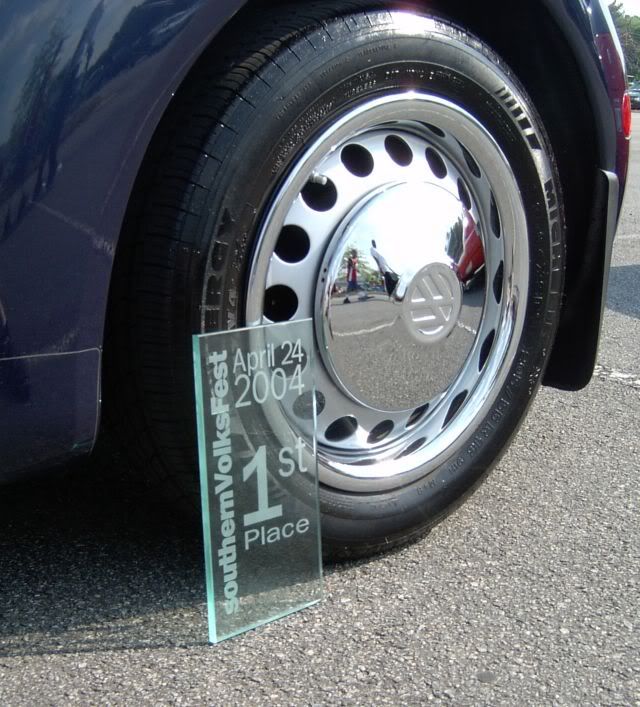 Needless to say, I was VERY happy.

I have since installed a custom one of a kind Windjammer on my roofrack
(Thanks Tom for the help man!)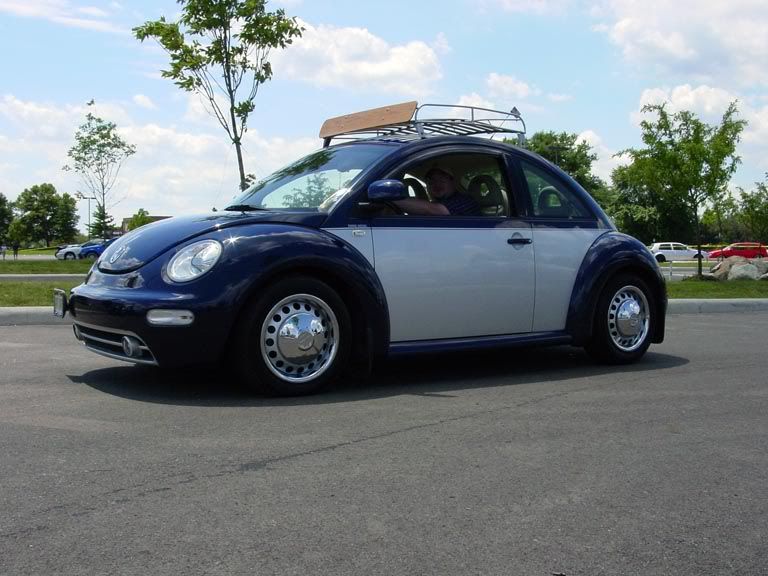 Added Silver silicone Vacuum lines, a homemade CCV filter and an
Aluminum Oil cap in the engine compartment to dress it up a bit.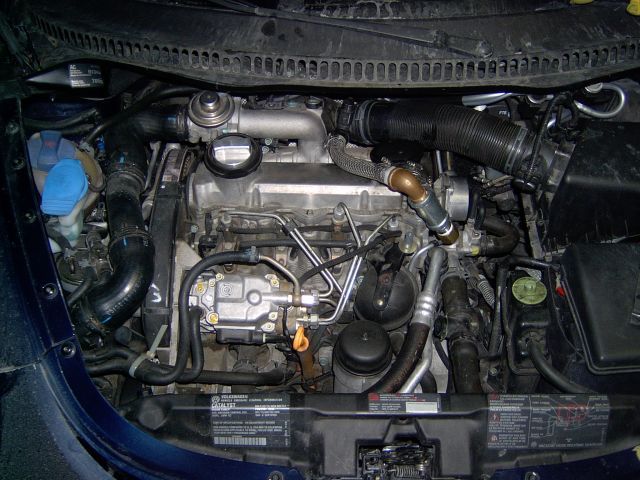 I am hoping to Polish my Valve cover this spring.

My most recent addition to my bug is a MP3 CD Headunit with blue
lighting that matches the dashboard very well. gotta have good tunes
for the long roadtrips right?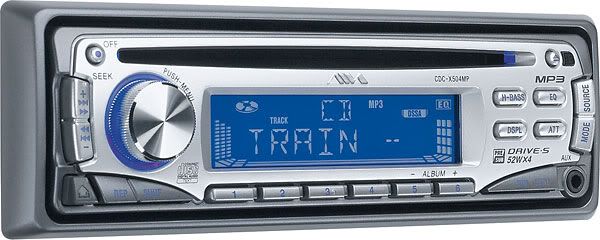 I have a couple of other miscellaneous mods done also like a one of a
kind Dead-Pedal, and Handmade (by me) shift boot, e-brake cover,
door handle cover, and grab bar covers.. but unless people wanna see
them, Ill leave those pix out for now.

Hope everyone enjoys my pix as much as I enjoyed the process of
putting it all together.

hopefully the future for Growler holds many more changes to his interior.
(like getting rid of the beige cloth seats.. YUK those and children DO NOT mix! )


EDIT!...7/19/05
Finally fixed the interior.. made me some custom seat covers.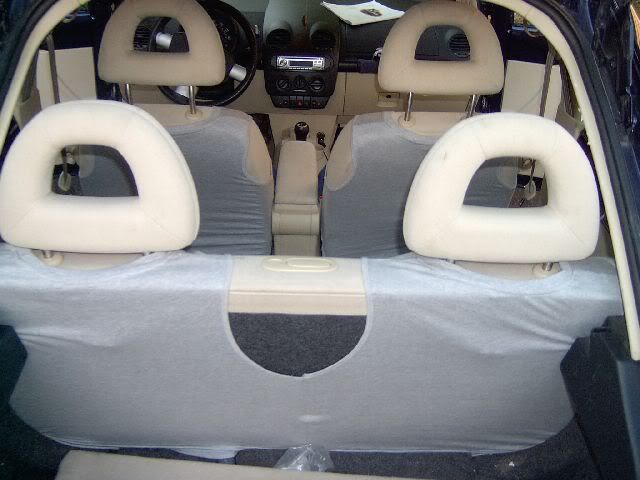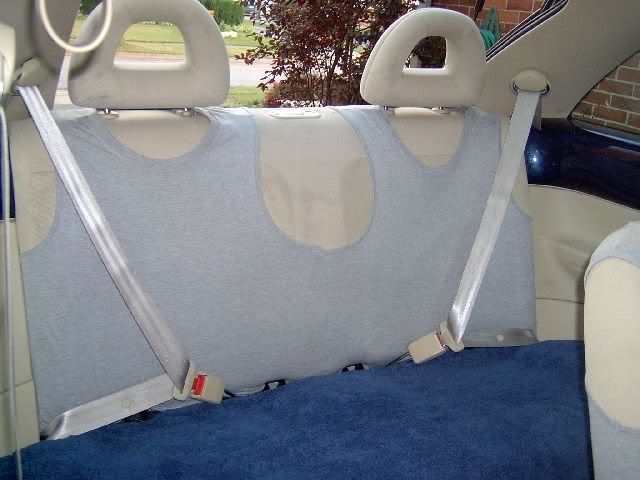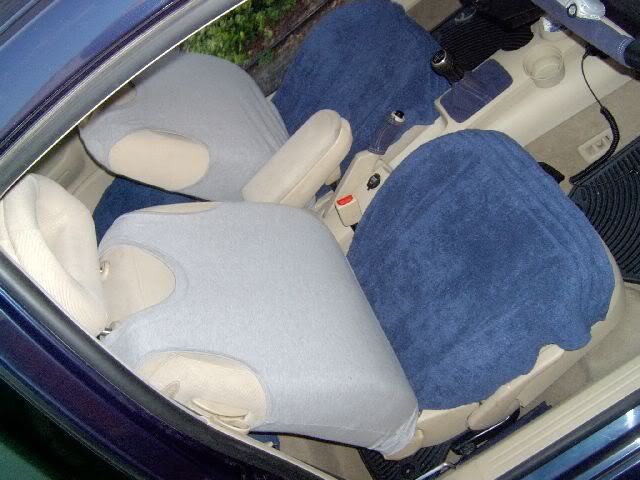 stitched two shirts together to make the back seat cover.
seats should stay clean(er) now!


Aaron