My husband was gone all morning Saturday. I dimly remember now laying in bed half-asleep listening to him on the phone with someone who was going to pick him up for something. He is always helping people with their computers or doing quick fixes on their cars, so I figured it was someone from work needing help with something. I slept more.
I woke up finally feeling sort of deprived. It was the first day in a long while that we both had the day off, and instead of being here, he was conspicuously absent. I was lonely.
I asked our roommate where Jamie was, and got the reply "out doing an errand I guess" or something to that effect. How helpful. I ate something for breakfast, piddled about on the computer, and then finally sent a text message to Jamie asking where he was.
He actually walked in shortly after I sent it, and started looking on the bar for something. He asked me to throw some shoes on and come help him clean out the garage- the Jetta was out and the Camaro needed to go in. The boys have been slowly replacing the clutch in our roommate's Jetta for weeks now. My assumption was that he had gotta back from whatever errand he'd run earlier and had been finishing up the car- our roommate must have not been needed for that (my husband wants company and light-duty help to work on a car- especially one that isn't his).
I try to find some shoes and can't because I haven't cleaned out the wreck of a closet yet, so I stick my feet in some slippers and head downstairs with him, hoping I don't have to touch anything too yucky.
Jamie points out a green Beetle int he parking lot next to the Camaro. I go "aw" as always. He digs in his pocket and throws something at me. I figure it's the garage door opener, and I catch it and flip it over looking for the button to hit. Jamie was too excited to wait for my befuddled brain to sort out the VW emblem on the weird little plastic square I was holding. He said "it's YOUR Beetle". I was holding the key to that gorgeous shiny Gecko Green round thing parked next to my husband's black and white Camaro!
It was hard to breathe. I jumped up and down and hugged my husband. I squealed like a little girl. I was afraid to touch it. I hugged it. I sat in the driver's seat and cried a little in sheer emotional overload.
I FINALLY HAVE A BEETLE!!!
Our first trip in it was to celebrate with lunch at Texas Roadhouse. The first cargo to be hauled were leftover boxes from lunch- we all overestimated our stomachs.
Without further ado: pictures!!
(Can someone help me figure out what trim level I have? It's supposed to be in the title, but I have no idea how to determine that.)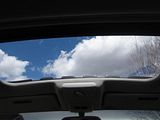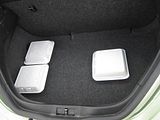 The morning I adopted my Beetle
The only difference is here I found some real shoes to wear to go to lunch.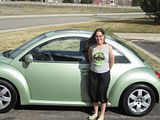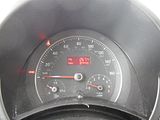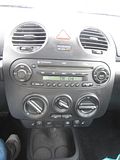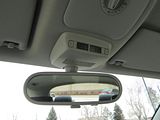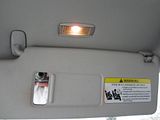 Sunroof!!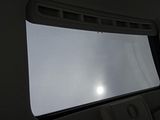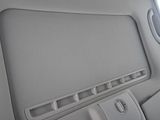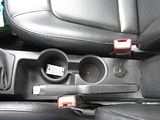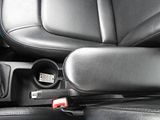 The armrest folds up.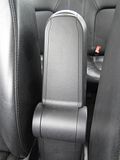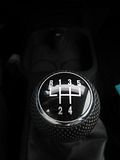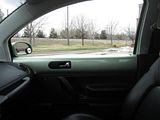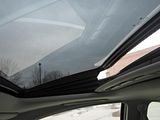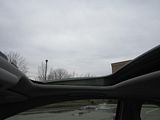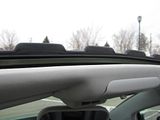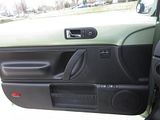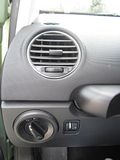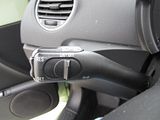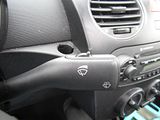 Heated seats!!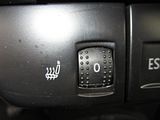 Look The owner's manual has a special pocket way up high in the glove box. Aw!!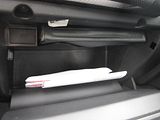 Glove box plastic around the latch is broken.