*****Price drop!!!!!!!!!!*****
Well Guys and Gals,
I'm ready to invest in a 14' Beetle TDi, but first I need to sell my original.
It's a daily driven car with 141.xxx and will slowly go up.
The good:
5sp with no clutch slips or grinds
Leather in great shape
New Bilstein shox and struts about 2000mi ago w/alignment.
New N75 Valve and MAF
Oil Temp, Pressure and Boost Gauges professionally installed at 92k
New Refurbed Injection Pump Installed at 92K
Diesel Geek Race Pipe at 92k
New glow plugs at 92k
Previous owner had timing belt done at 67k
Sony Xplod Subs and Amp in back with Capacitor
Sat Radio Installed with an aftermarket unit.
JL Audio Speakers in front and rear. (Subs, speakers and unit were all professionally installed)
New battery about 10k miles ago
Frost Heater Coolant Circulator Installed
Almost New Tires on aftermarket 18' Axis Mod Sevens with 10mm and 20mm spacers
3pt Hidden Hitch
Awesome Flaming Paint Job!
13% Tint
The bad:
Front of car is covered with the usual rock chips but they cannot be seen if standing more then 5 feet away,
but none the less the front end could use a respray.
Turbo needs actuator installed, I have, just haven't done.
Scuff on back bumper...doesn't bother me...been there since I bought it.
Will need Motor or tranny mount replaced eventually as it creaks.
Otherwise car is awesome and I'll be sorry to see it go.
I have full records of everything dealing with the car,
Including the original paint receipt for the flames. I'm the second owner and
changed the oil every 5-7k miles with Mobil One 0w40.
I'm sure I'm forgetting some little features here or there like the aluminum flower vase and
aftermarket floor mats but any questions just ask me. Names David
301-Two68-Eight68Nine Text or call at a decent time!
I'm looking for $4500.00obo. Car does not have a lein.
Now some pictures!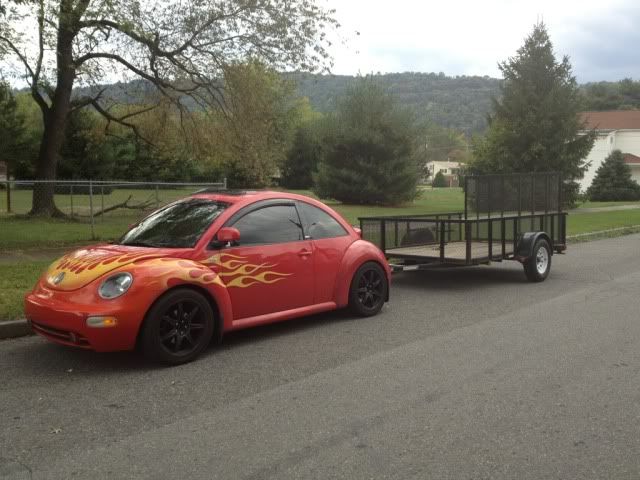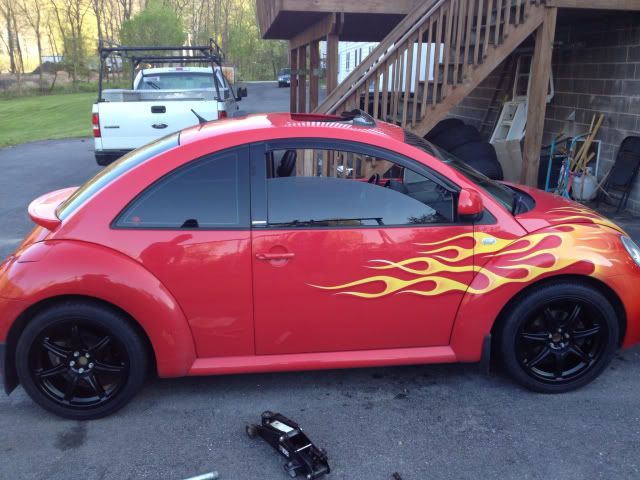 Thanks for looking!