Hello fellow Dubers,
My name is Mark and I have built the Hot Wheels Volkswagen Turbo Beetle, the folks at Mattel gave me the Ok to put together something tasteful and good hearted, so here it is.
I have also the assistance of many other sponsors in the on-going
ever changing landscape that is this "Car"..it has taken on a life of its own. I am currently up to 10 sponsors who have helped me in the building of this thing....in turn I sell their wares at a good price..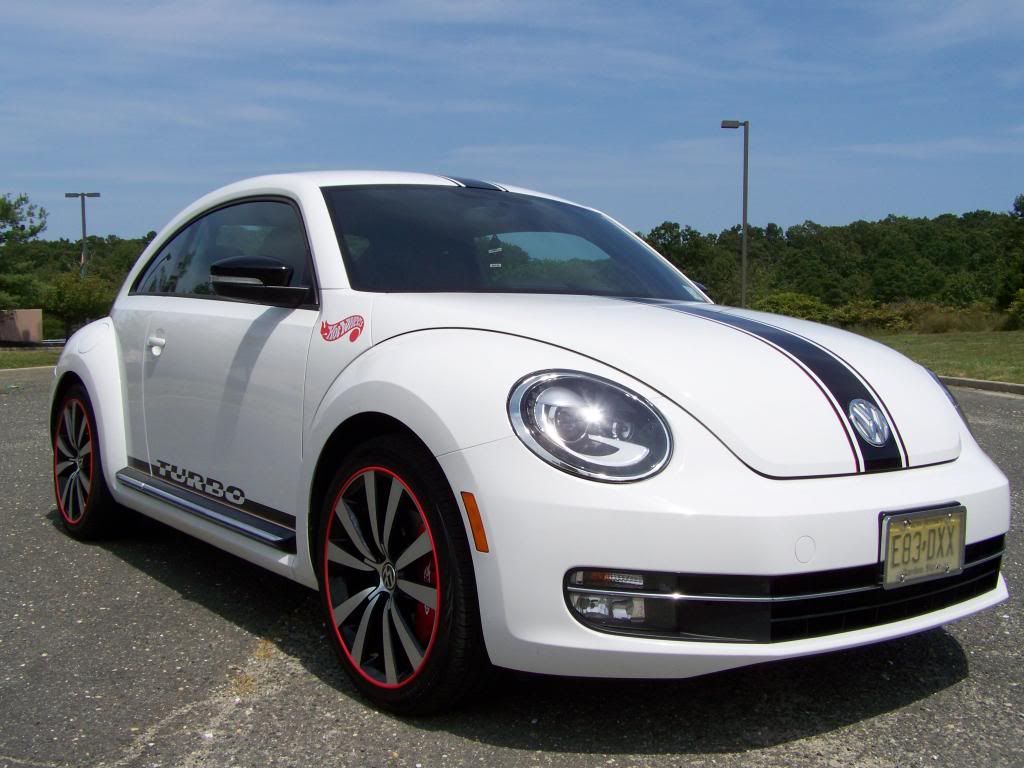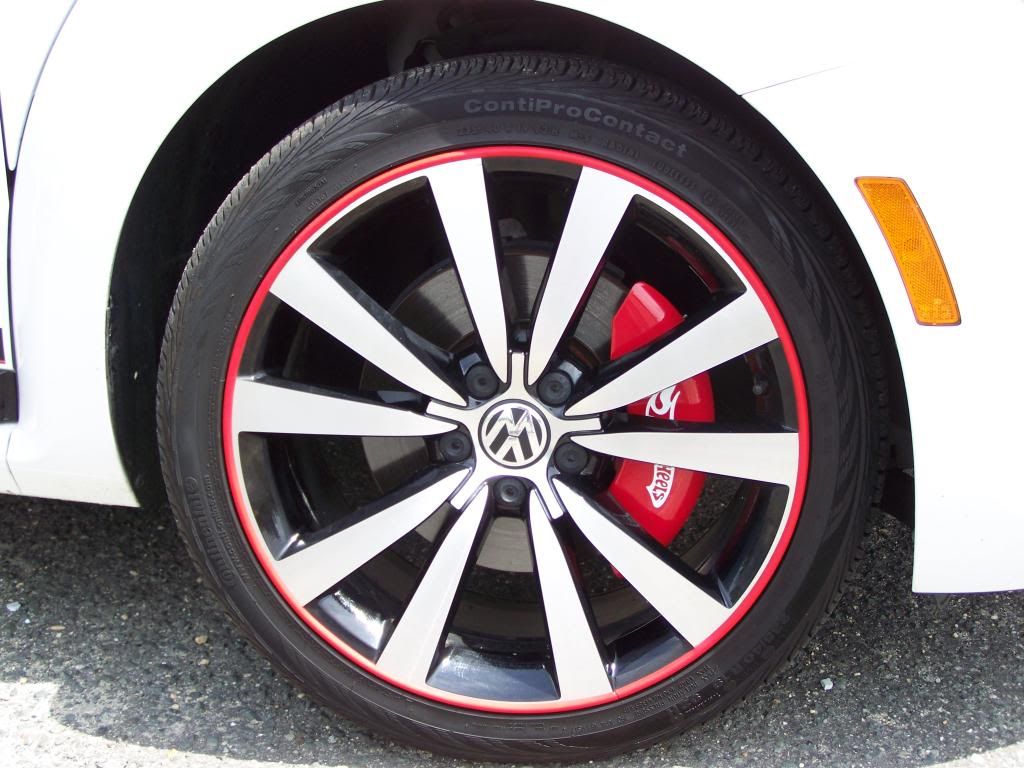 They named it WHITEOUT I guess because all the parts under the hood have been White Carbon Fibered..(is that even a word?) and the glass in the trunk resembles carved ice ( etched glass ) and the Candy White finish. (Capt. obvious thanks you)
I have been to 2 shows and it was well taken by onlookers, the idea of a car with a kid-at-heart approach not so serious, but interesting and well thought out seemed to go over well. You dont have to spend alot of $$$$ just make the mods count, right?
I took some pics and took it upon myself to create some showboards....My first build was the rockband DISTURBED'S Mustang, which I since retired to work on the Bug.
Here are a few pics...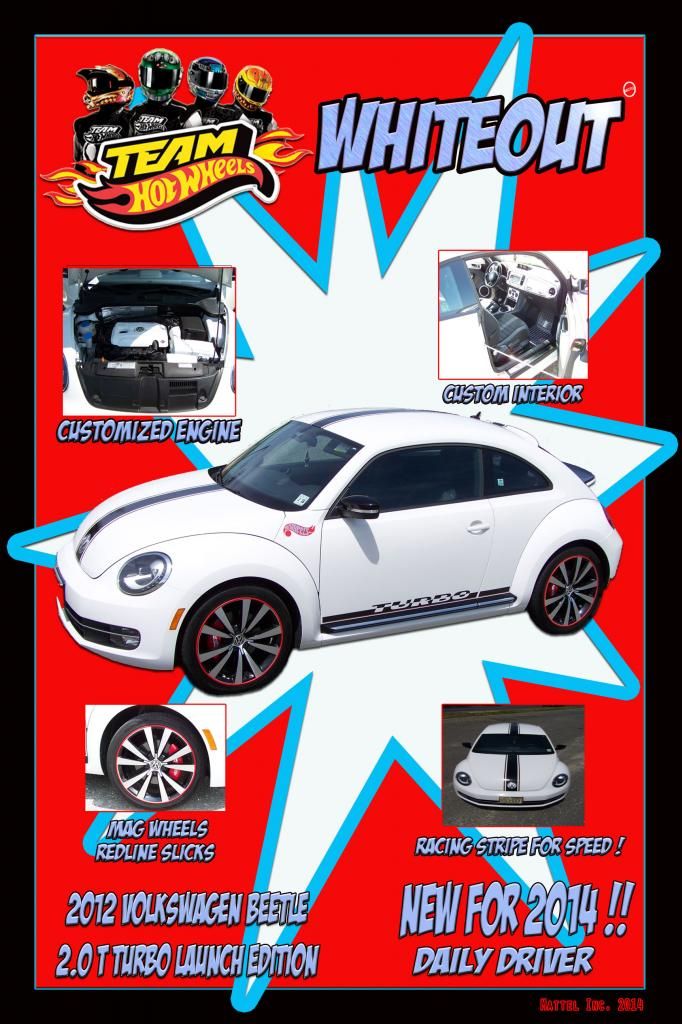 Once I finish the build I will release a sponsor list, and will make the products used available at reasonable cost to all those interested.

Items currently in works are a white Hydrocarbon upgrade to the battery cover, along with all white carbon caps and white look throughout.
The glass you see will be mounted in a trunk style shadow box that may or may not be permanent, but it will be LED lit for everyone to see possibly at Dubs on the boards in Wildwood.

[URL=http://s26.photobucket.com/user/MARKHALPIN/media/TRUNKGLASS.jpg.html]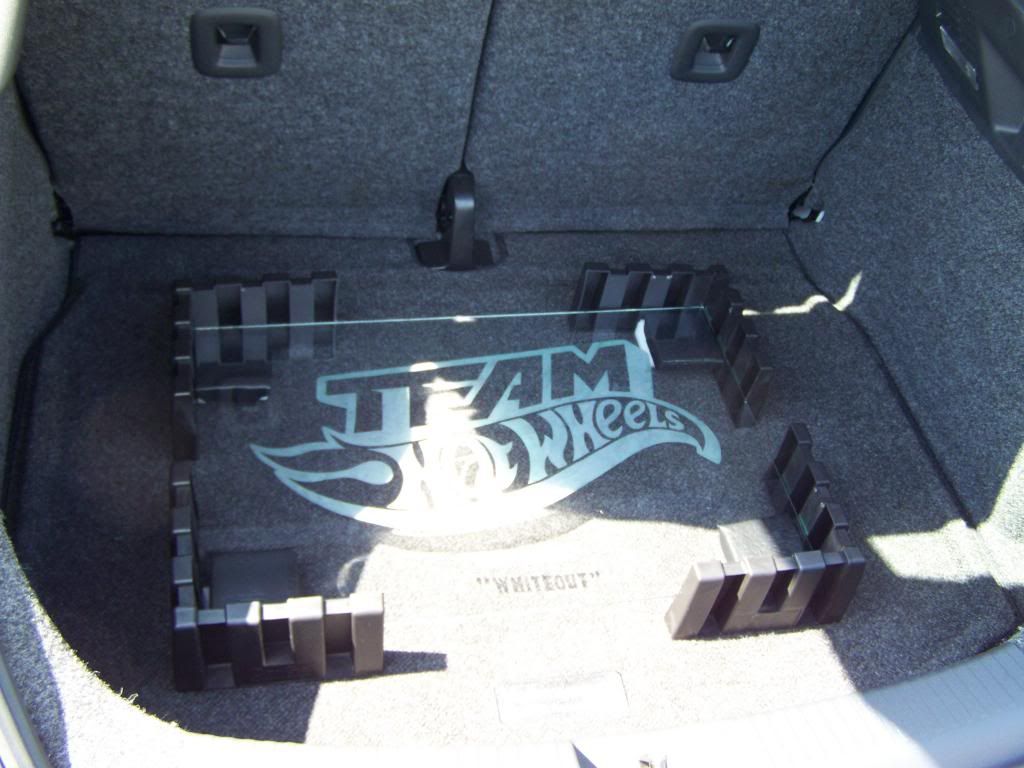 A large Amp and subwoofer manufacturer are in talks right now, and I have secured an Air brush artist who is doing on sponsorship level a HOT WHEELS graphic for a mock up hood liner which will be cut aluminum so that he can do it right in the engine bay.
I really love the rims as they are, but eagle brakes is in communications and I may get a cut and drilled set of rotors. they did the Mustang for me, its "iffy" for the Beetle.
Mattel sent me a nice door sill, dash/hatch and side fender emblem set to make it concrete...
Before the pinstriping on the dash/doors....also showcases the diamond plate mats...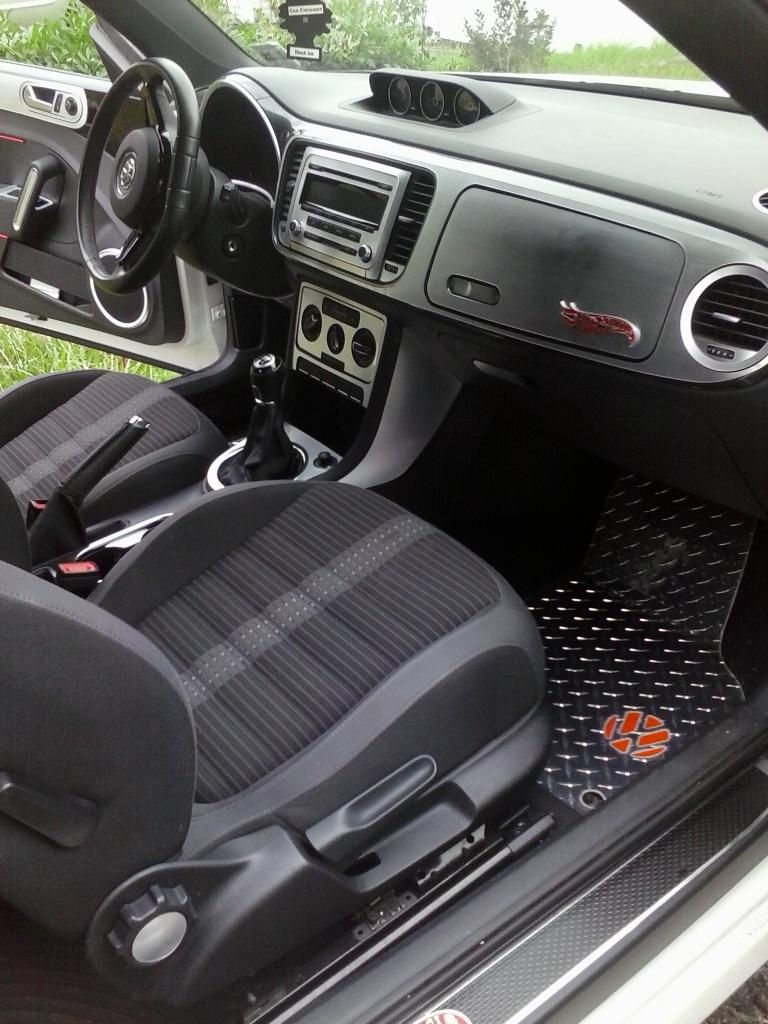 After the red cutout applied to mats, red pinstripe and proper cleaning. The brushed aluminum pics up every fingerprint.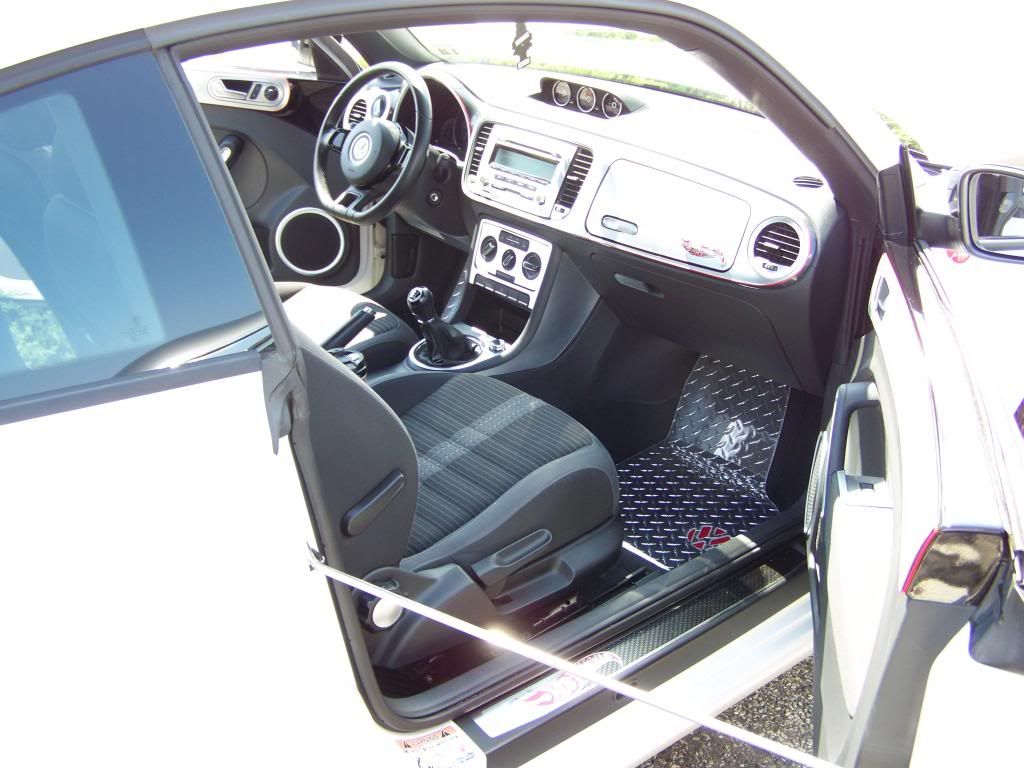 The dash is the base carbon fiber dash with the raised parts in brushed aluminum w/ red pinstripes around the metal plates on the dash and doors..HOT WHEELS on the sills and the upper glove box.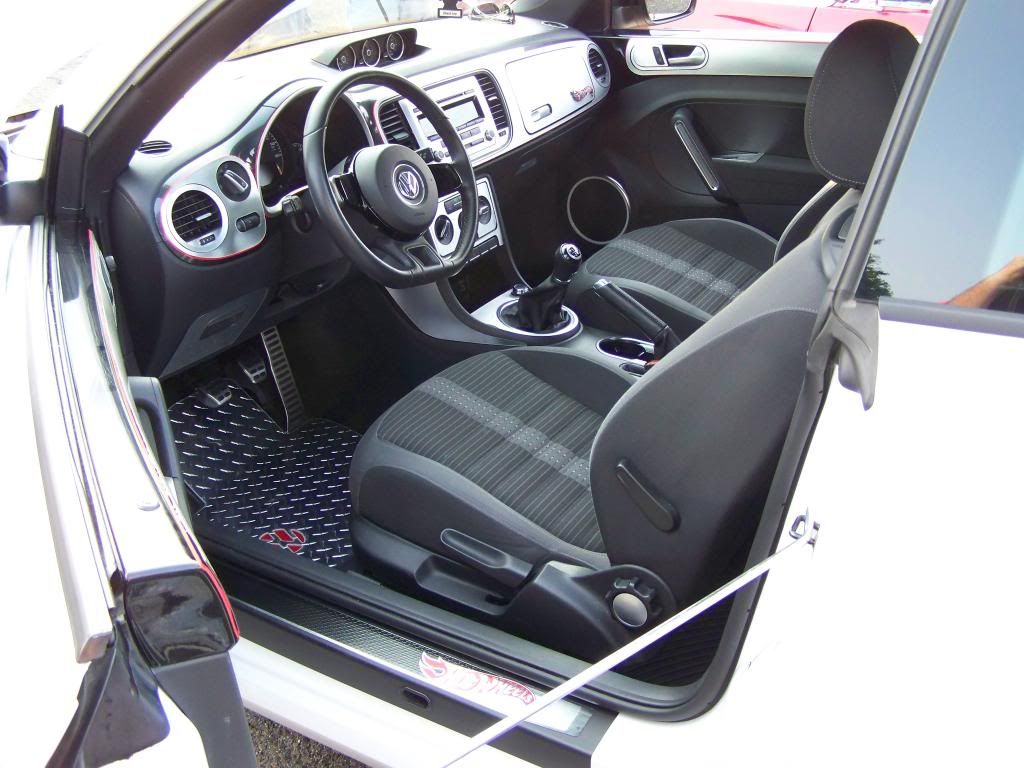 A bodykit manufacturer just sponsored me with a bodykit (I havent seen this anywhere) but not sure when that will happen, but it is a definite YES...
She is definitely a contender people....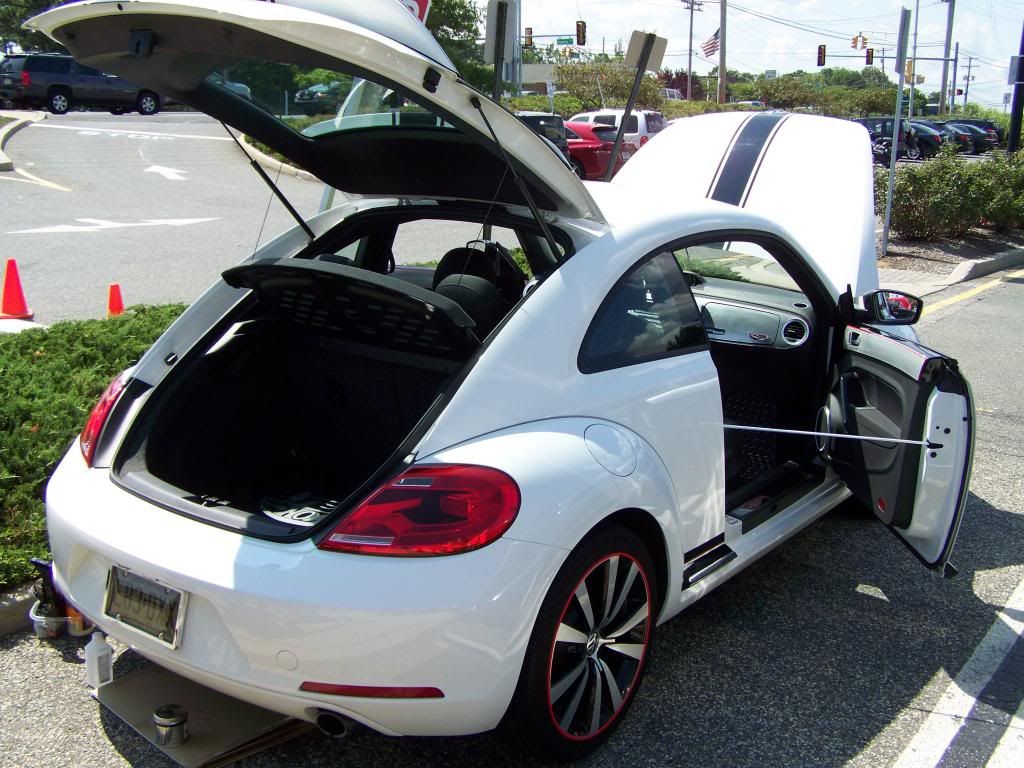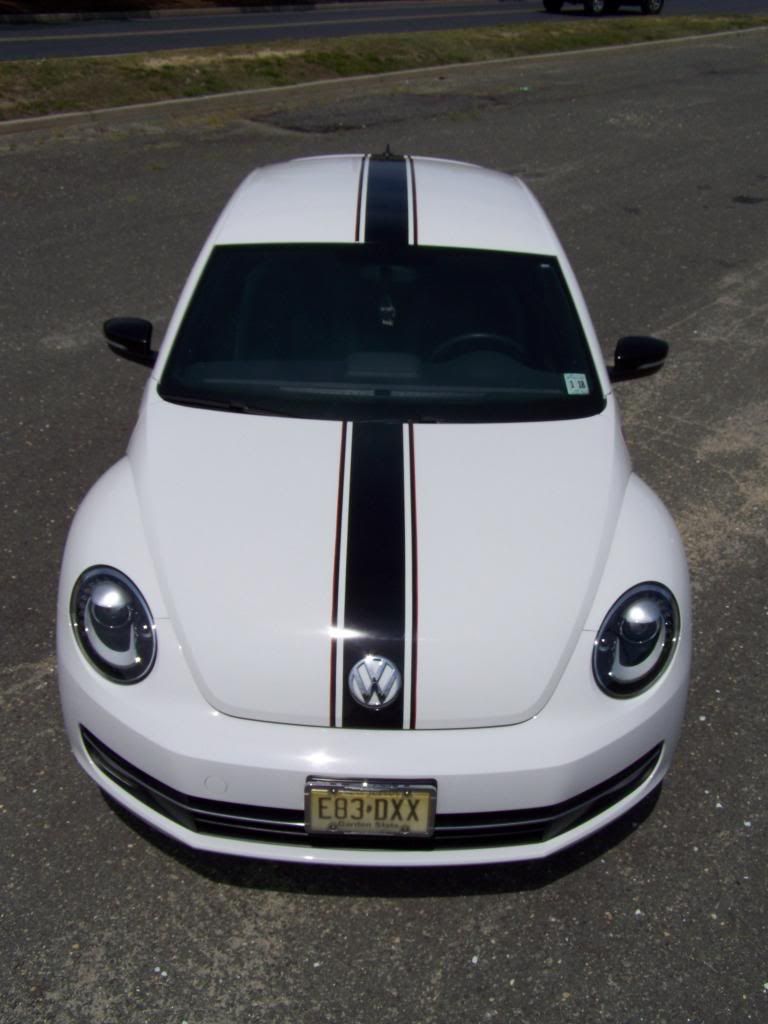 See you at the shows anywhere in Pa, NJ, NY, Del-MD or surrounding areas
8 Ball Productions
Mark Halpin
Hot Wheels Beetle