Couldn't find an existing write-up on this, and I am not content with spending money on an absurdly simple electrical item. So I took it apart in hopes or repairing it, turns out it's very easy to do.
This is meant to resolve turn signal issue on earlier New Beetles, and appears to be an overly common issue.
Typical turn signal related symptoms of this are:
-Turn signals will click once, and fail to flash.
-Intermittent flashing.
-Only works when you bump/tap the switch
=======================================================================
Difficulty: Easy
Tools needed:
-Small flathead jewelers screwdriver, or something equally tiny.
-Something small, and round. (I used a small allen key in this case)
=======================================================================
Step 1: Remove your Hazard switch from the center console, there are many other write ups on how to do this.
I'll skip this one, if someone provides a well written link I'll paste it in here.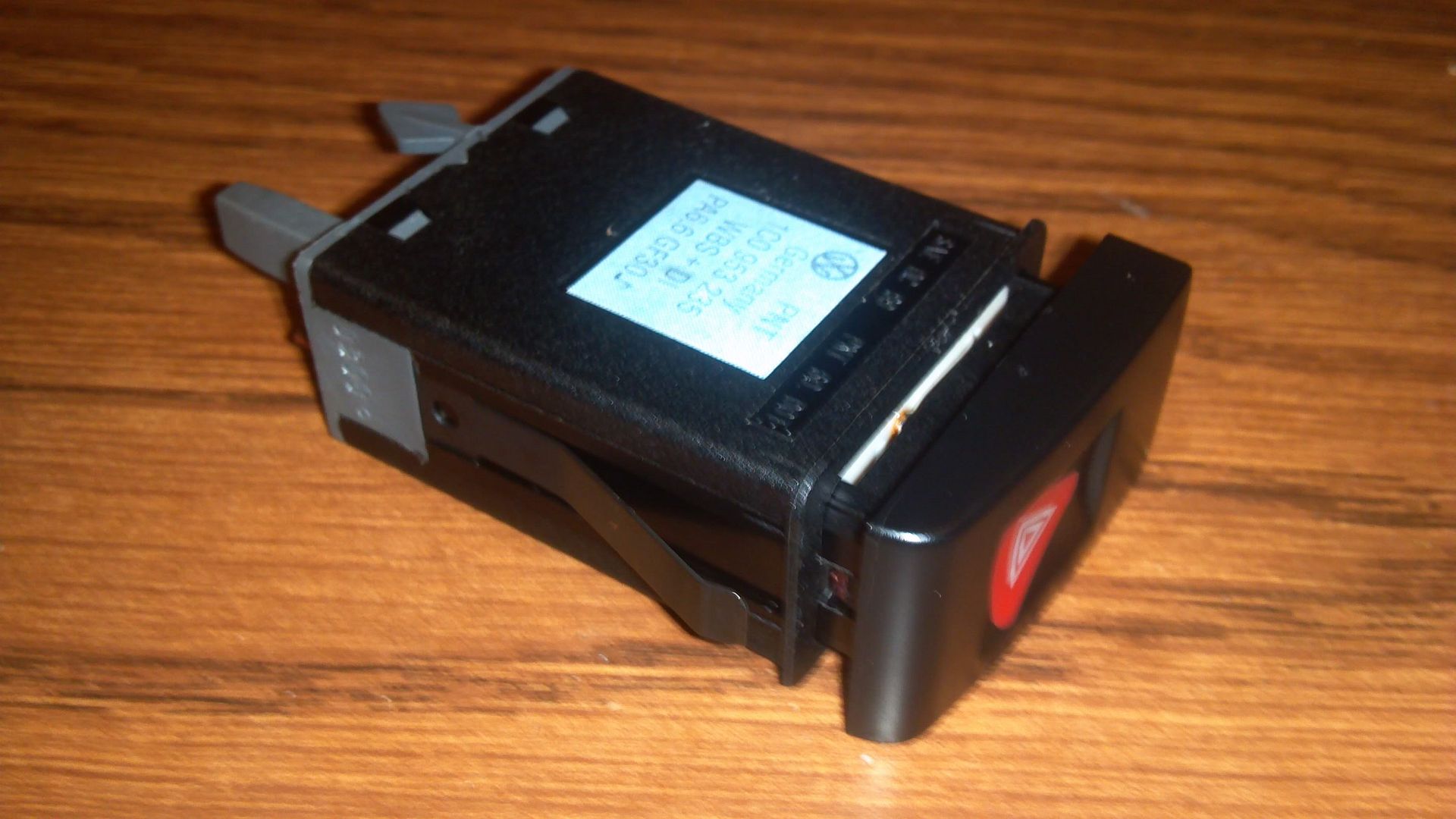 Step 2: Stare at your switch, this will scare it into submission making it easier to dis-assemble. (Optional)
Step 3: Looking at the bottom of the button you'll notice a small red tab. (See picture) Using your screwdriver, push down and forward on it. This will enable you to remove the button face.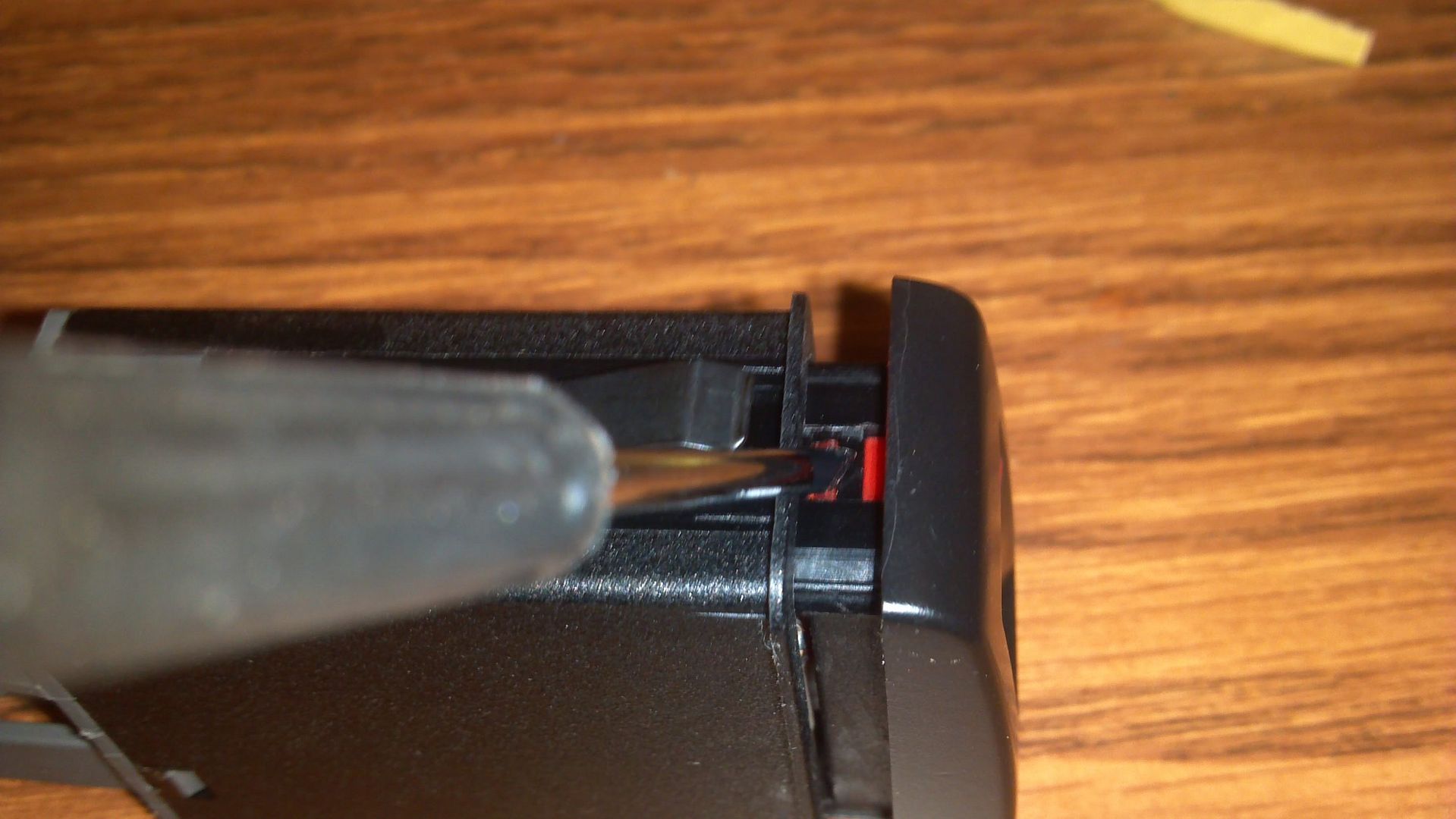 With the button face removed you will now have this.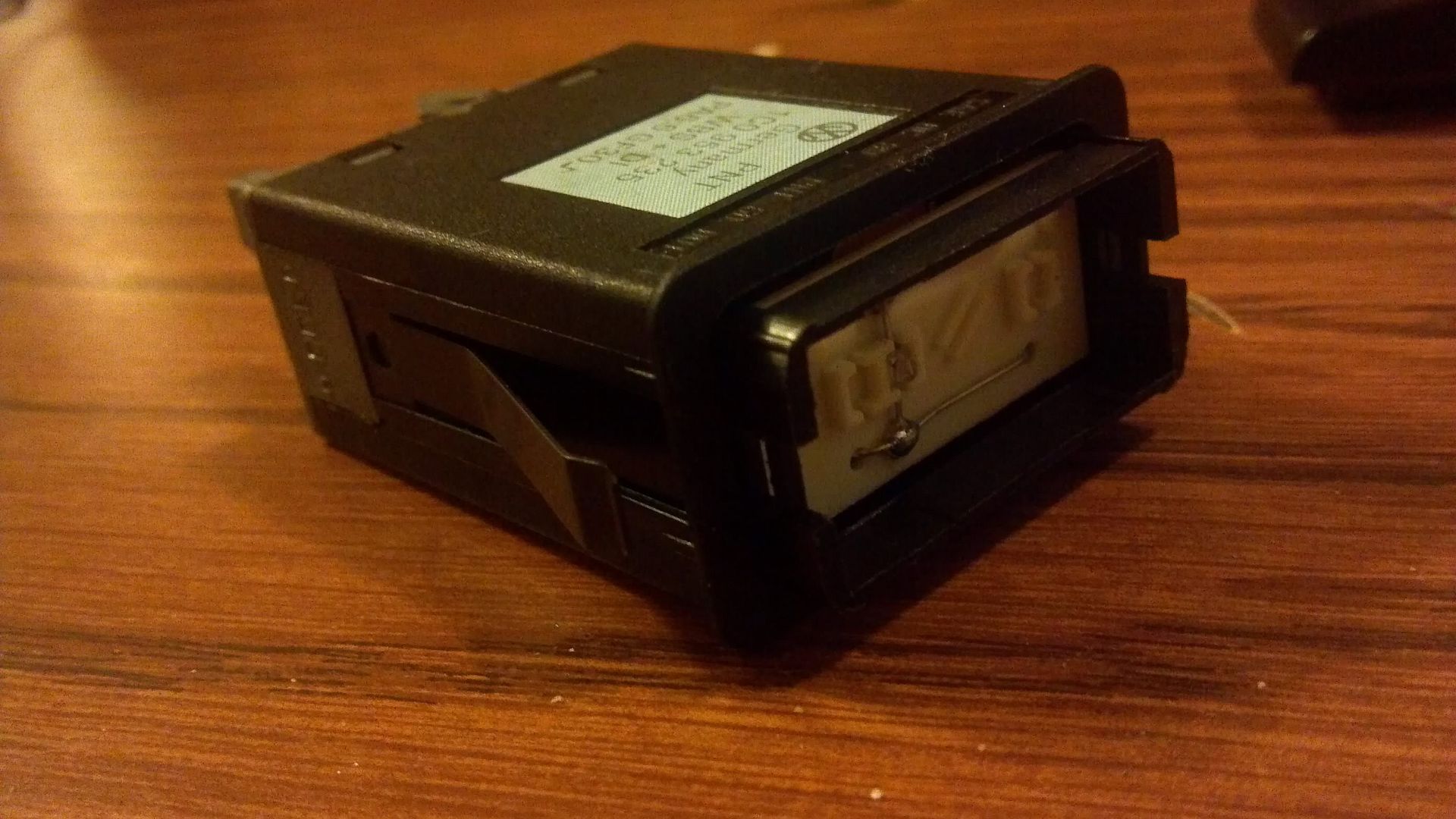 Step 4: Breaking into the housing is next step, there is no particularly easy simple way to do this without scratching up the plastic a bit. One side does have a very small hole allowing you to get it started. I used a screwdriver on the side to create a gap, then another to hold the casing up. Then pried on the other side to serprate the two.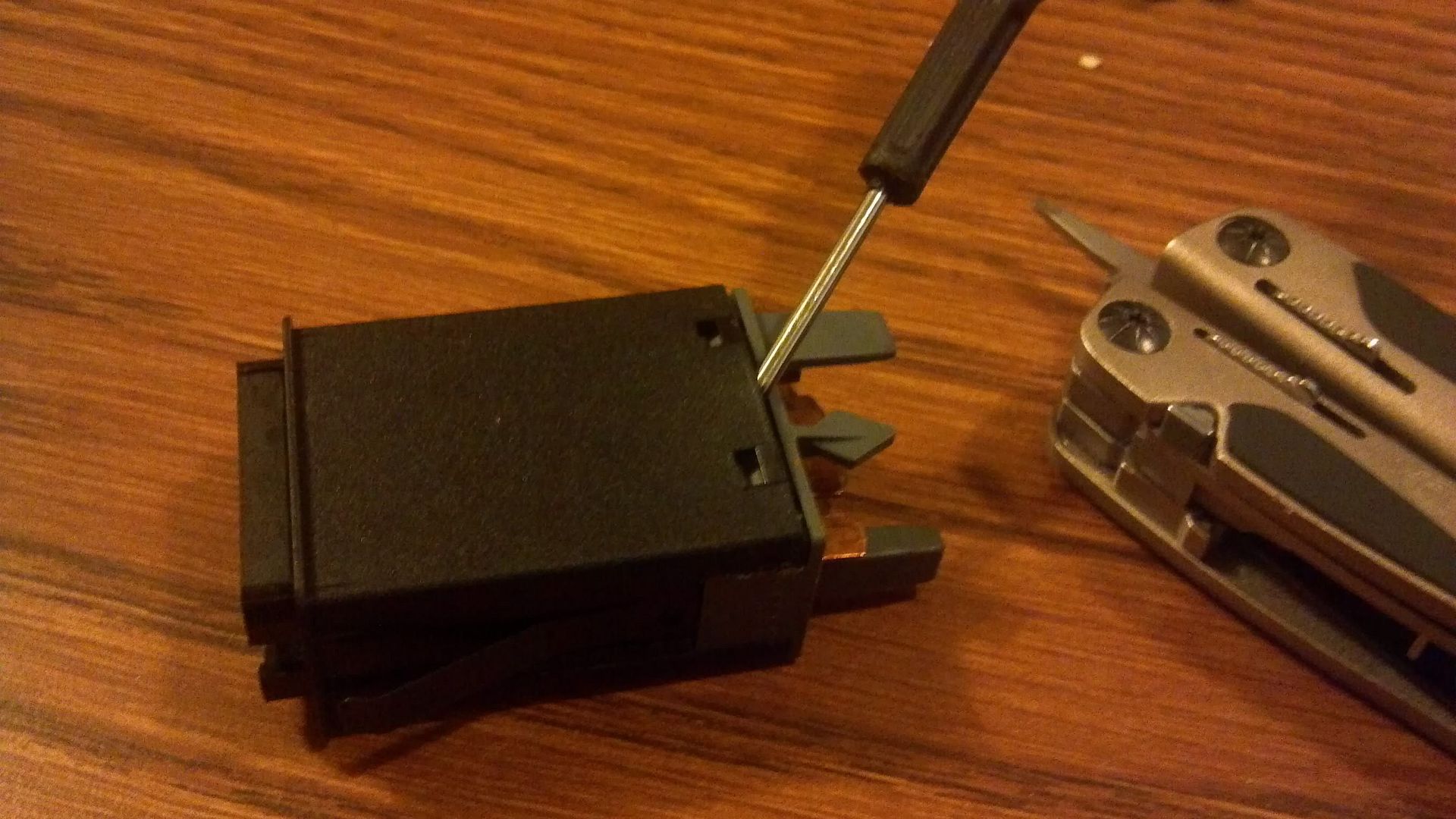 Step 5: Slide the plastic casing off the switch assembly.
Step 5.1: This is the section we will be focusing on. There are two contacts in here, that are very small, and hard to get to. In the simplest explainable manner, the contacts wear causing them not to function as intended. This will cause the above issues mentioned at the beginning. Cleaning may solve this issue, however there is no easy way to do that, as it's near impossible to get to. So we will do the next best thing and arch the contracts downwards a bit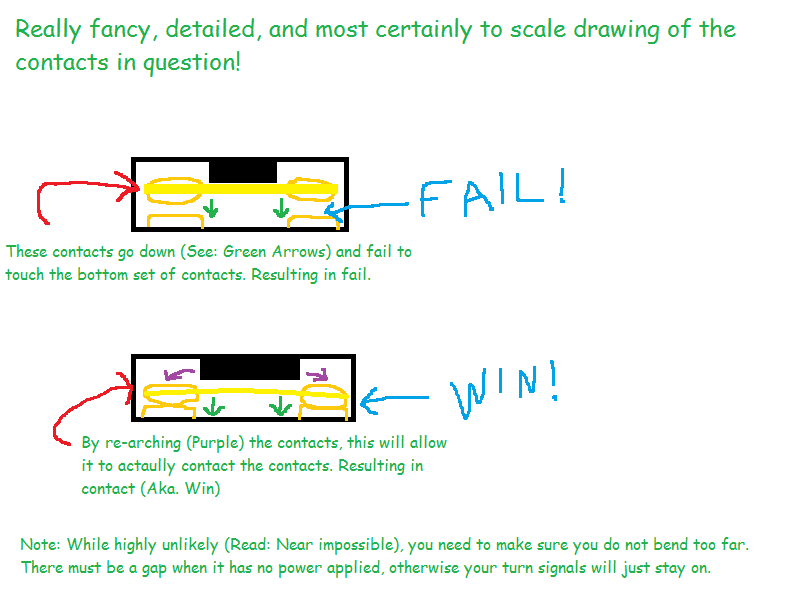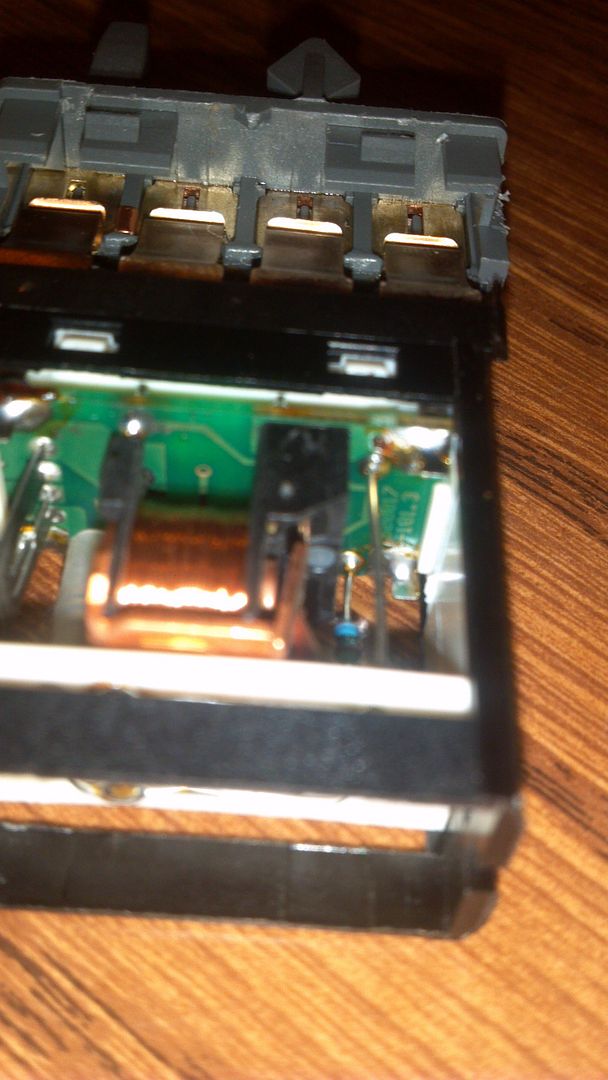 Step 6: Using the picture as a guide, you will need to wedge your small, round, and hard tool of choice into the gap on the top of the contact. With this in place, you will push back up on the actuating arm (See screwdriver in picture) to put a slight bend into the contact. As it is thin copper, this will take very little effort.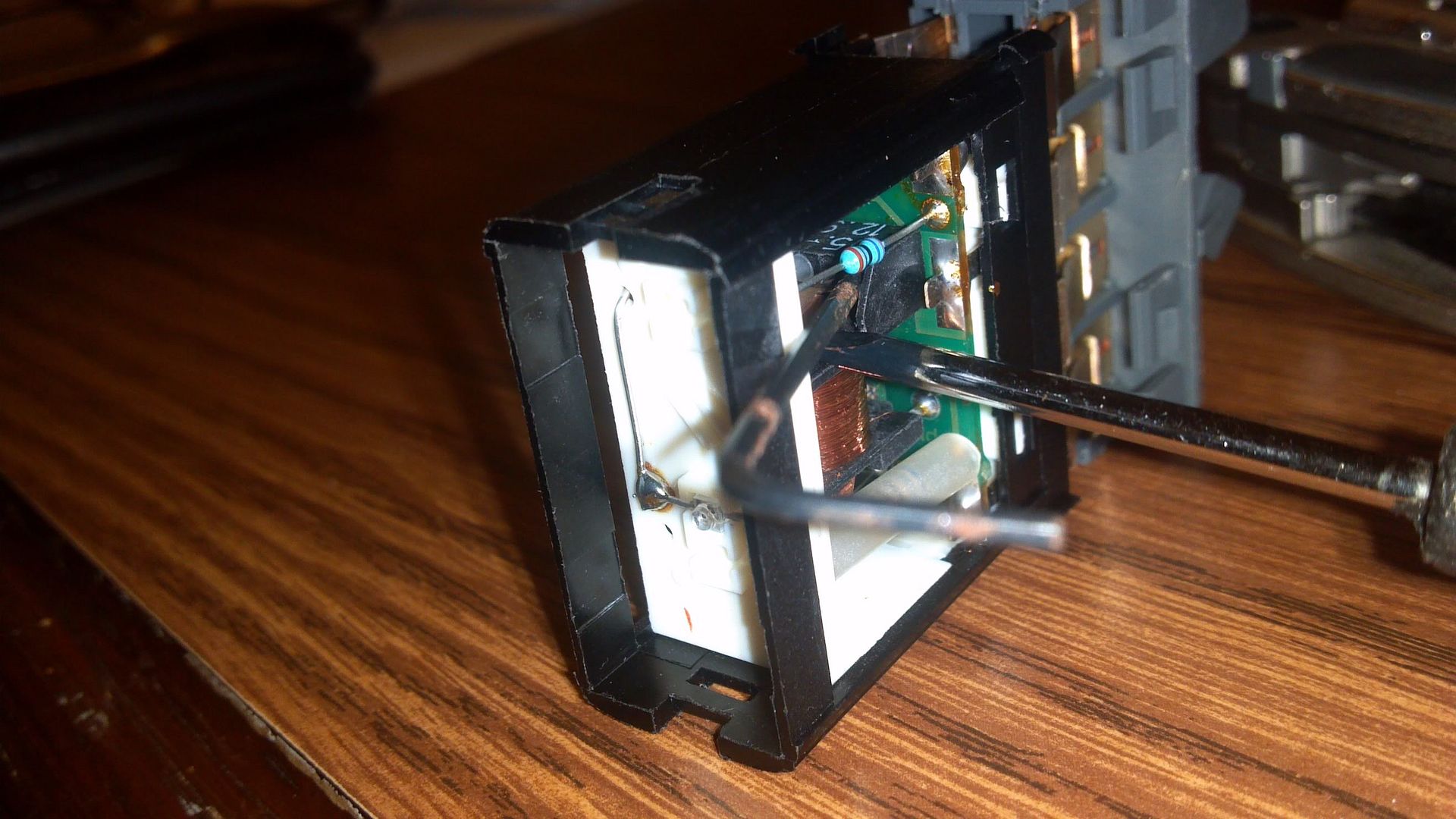 Step 7: Repeat the same on the other side.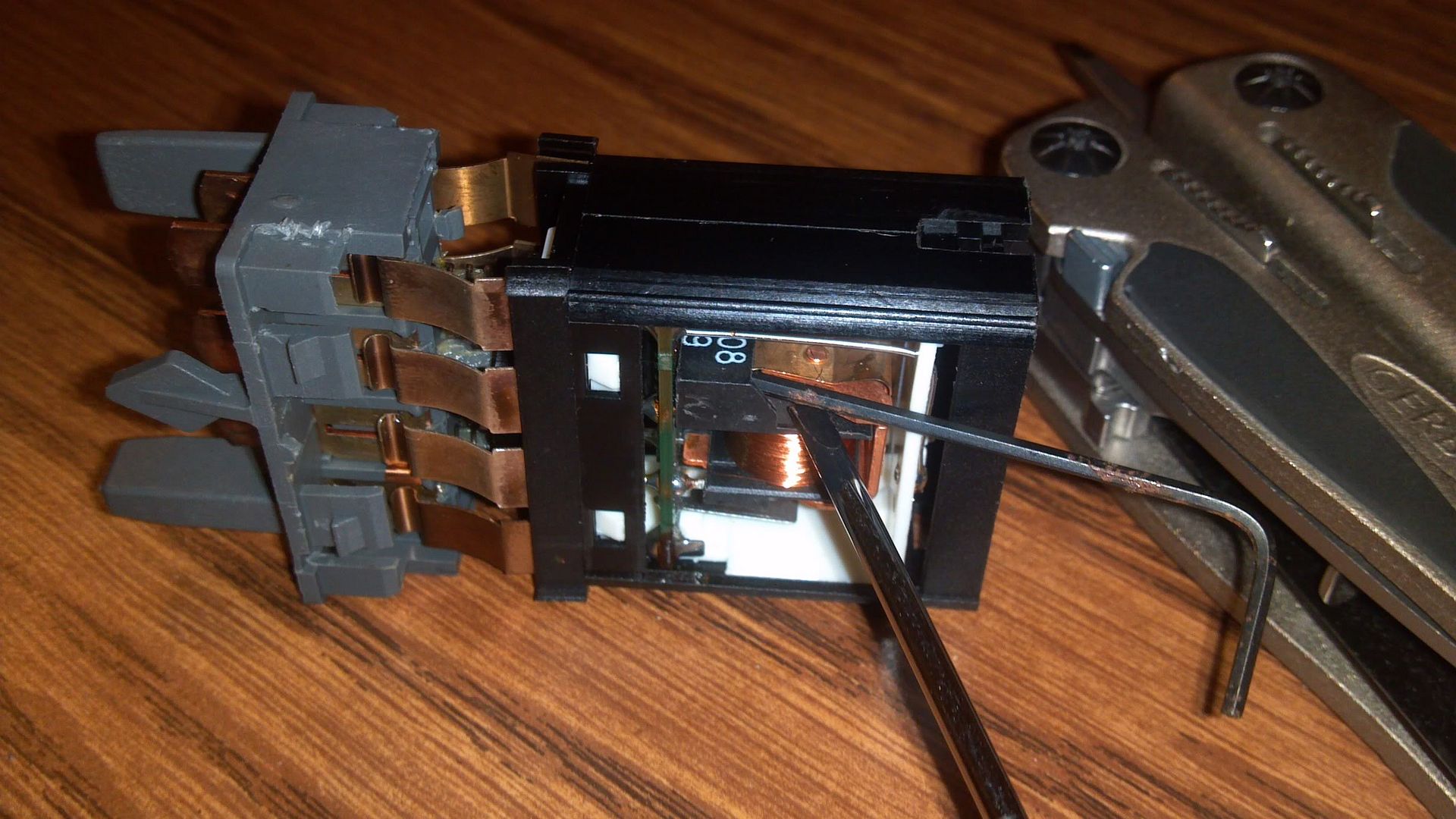 Step 8: Connect switch to car in it's current state, and test it out. You should now find that your blinkers now blink with optimal blinkyness.
Step 9: If it's still not working giving you just a single click, try adding a bit more arch to it or spray the contacts with electrical parts cleaner. If it still does not work; some other aspect of the switch is likely broken, or you did it wrong. Just pay the $20 to replace it.
Step 10: Re-assemble switch in reverse order, install in car, and enjoy. Until it stops working again in a few years, because well... it's a VW after all!