Discussion Starter
·
#1
·
Actually VCDS calls it a gong on the instrument cluster output test, but this is actually a speaker that is located inside the instrument cluster. In most cars this would be a plug in module in the fuse box, but for the Beetle it is a speaker and the cluster generates the different tones and durations that the car uses. This lets you know the feed me light is on, the headlights are left on as you leave the car, your seatbelt is not buckled, or you left the key in the ignition and opened the door.
If you can solder, have basic hand tools, and can find a speaker (eBay) it takes about an hour to replace it. The original speaker is mounted in a plastic clip. The speaker is attached to two pins that go to the circuit board and help hold the speaker/clip in. After playing with it, I cut the old speaker off the board, attached two wires to the pins, ran the wire through the white rear cover, and attached the speaker outside the cluster. If it ever goes bad again, makes it easy to replace.
1. Remove the cluster. Disconnect the battery, pull the black plastic rounded front cover off. Remove the two torx screws on each side of the cluster, carefuly slide it forward and turn slightly to the left. You should be able to disconnect the right plug, then the left plug and remove the cluster.
2. Remove the small screws on the edges of the white rear cover and carefully pull it off. There was a sticker saying no user servicable parts inside. The speaker looks like this: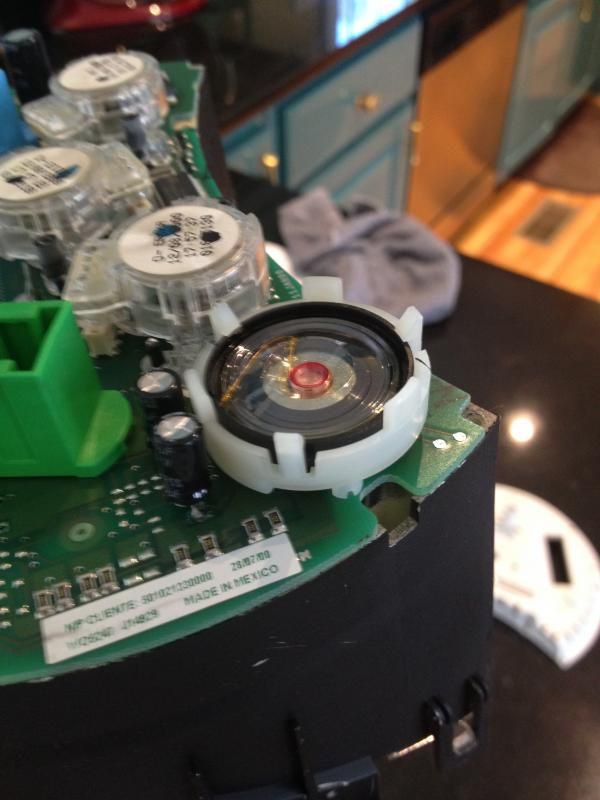 3. Remove the old speaker. I just kinda pulled it off the white plastic clip.
4. Then I cut the plastic clip and removed it. Leave the two pins that the speaker was attached to. That's where we will atach the wires. I used a small two conductor stranded speaker wire. I stripped, wrapped and then soldered a wire to each pin.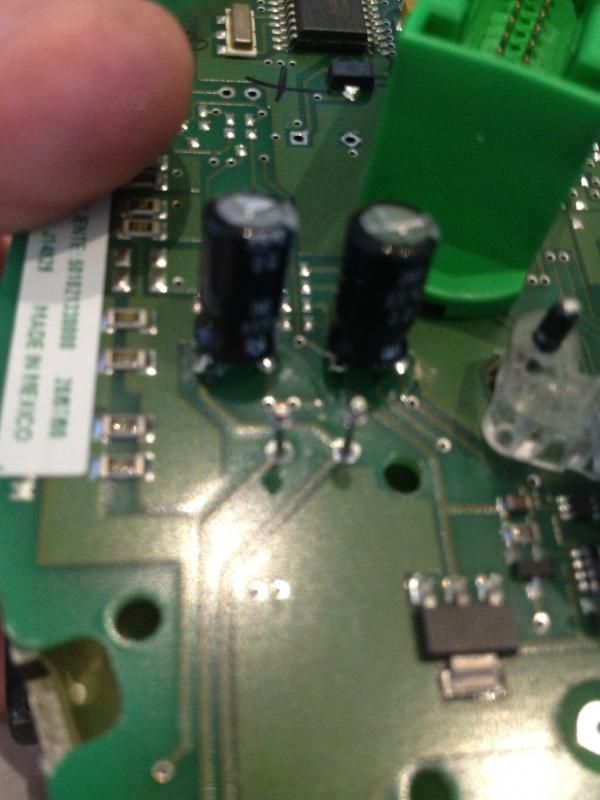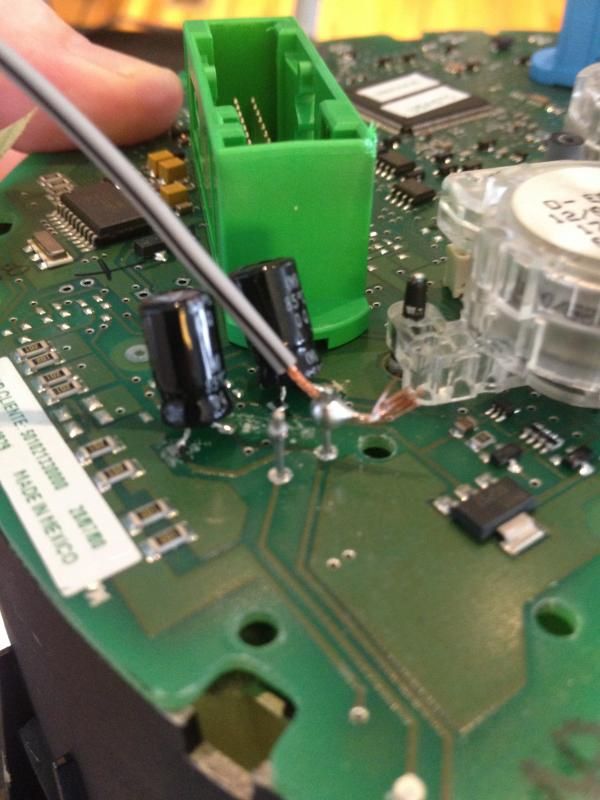 5. Here is the new speaker and the old one. You can see where the pins were soldered to the speaker. Resistance check confirmed the old speaker was open.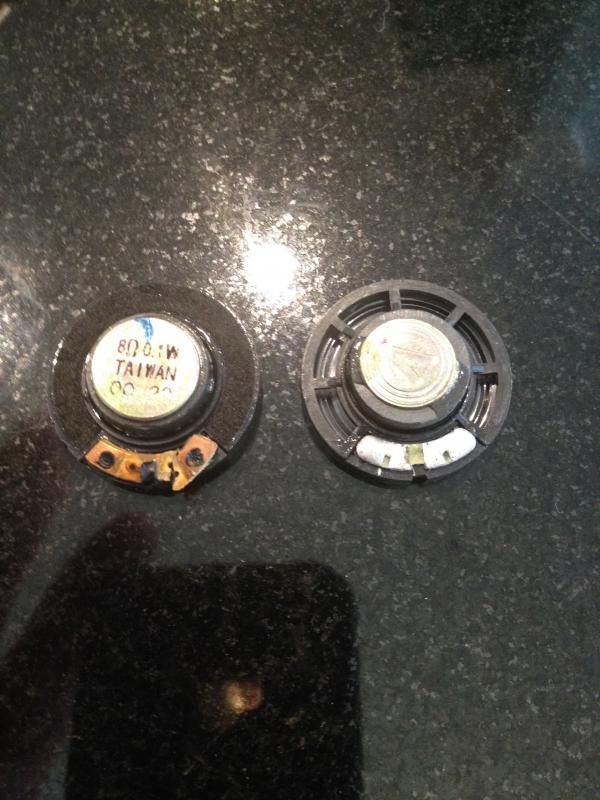 6. I connected the two wires and ran them through the vents on the white cover.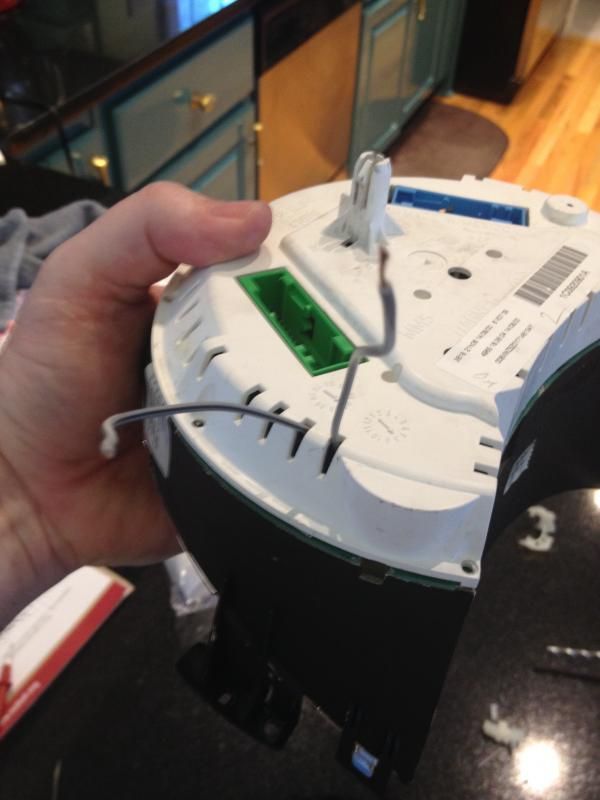 7. Solder the new speaker t the leads. I like Sn63 solder because it is idiot proof (eutectic).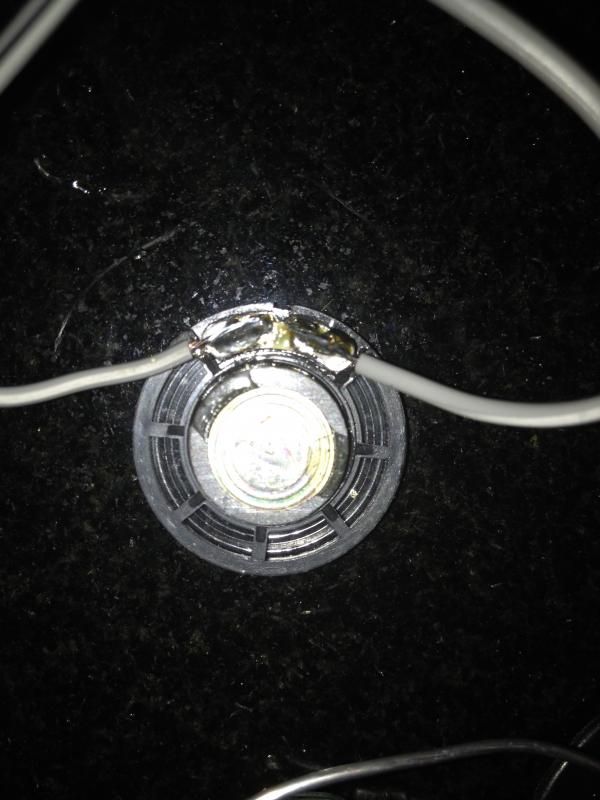 8. Reinstall the cluster. Notice that the speaker has to be low so that it is not smashed by the cluster. There is a post on the cluster that goes in the hole for support. There is room down low. If you used wires about 6 inches long the speaker will sit down below the cluster.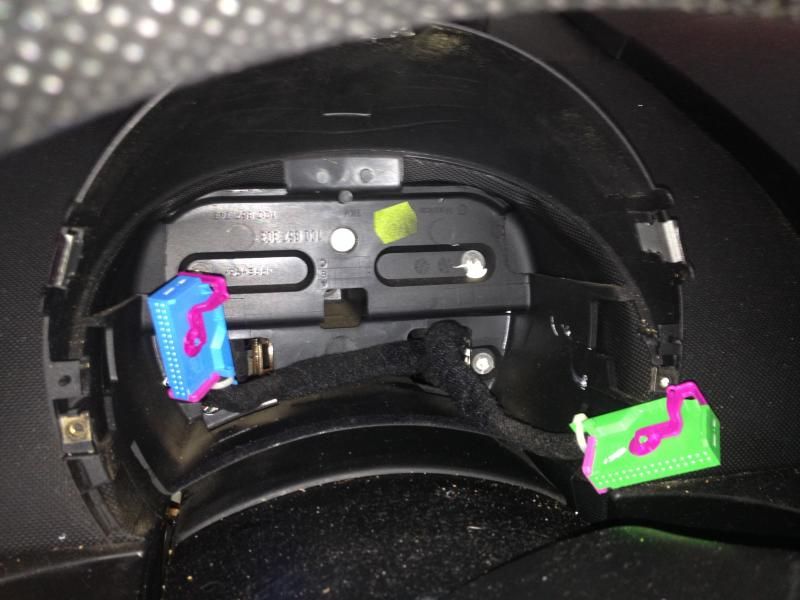 Let me know if you have questions, I'll help you where I can.