Disclaimer:
As always, I am NOT responsible for the careless acts of others when using this DIY as a reference.
Basically all of you are smart enough not to stab yourself, the very important wiring, or the paint on your car.
Be careful and take any precautionary measures that you deem necessary for completing this task.
Supplies:
Towels (lots of them)
Your shiny new axle
Tools:
1 3/16 inch socket
30mm Socket Mod Edit
13mm Socket
8mm Triple Square Socket (12mm For 1.8 and VR)
Ratchet
Jack + Jack Stands
I used air tools for this. They are not required, they just make the job easier.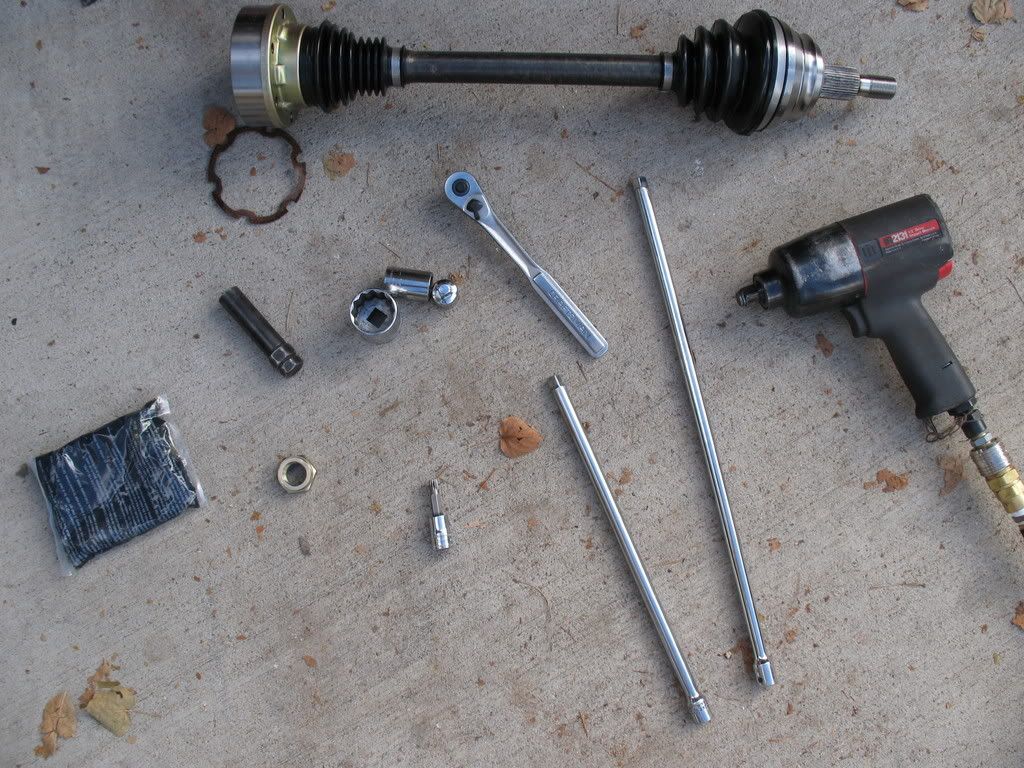 Process:
Jack car up and properly support it.
Remove wheel (pic with wheel removed)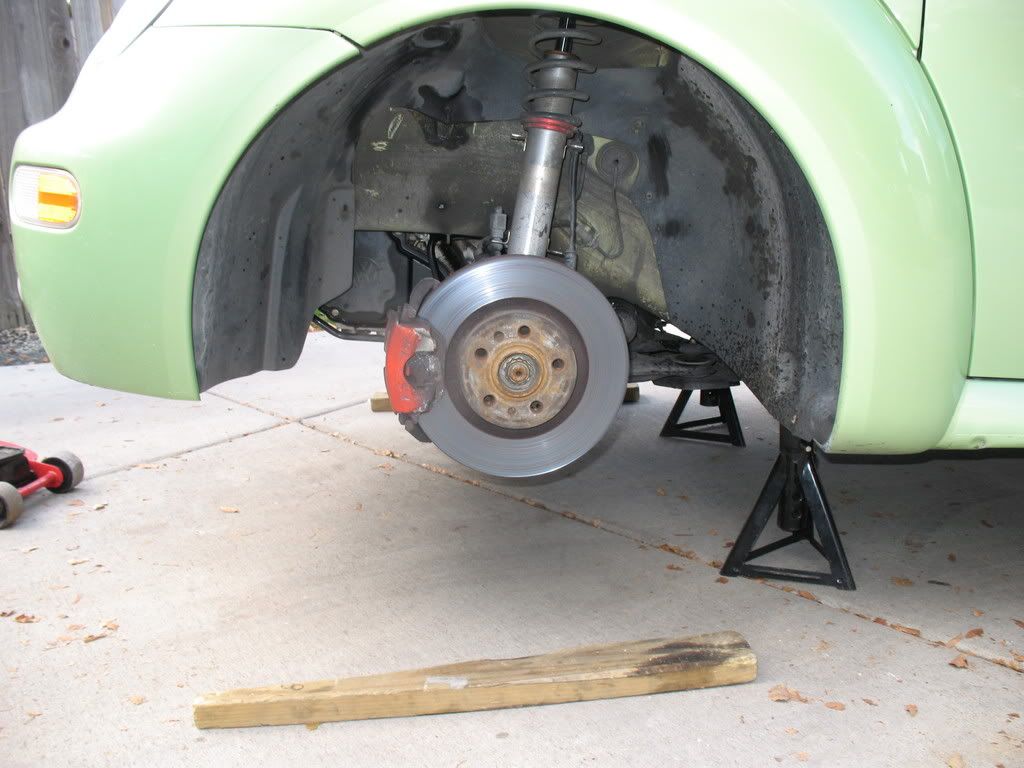 Use your 1 3/16 inch (
30mm
socket to remove bolt from center of hub. If you do not have air tools you will need somebody to apply the breaks for you. You may also want a cheater pipe, for the bolt is on there pretty good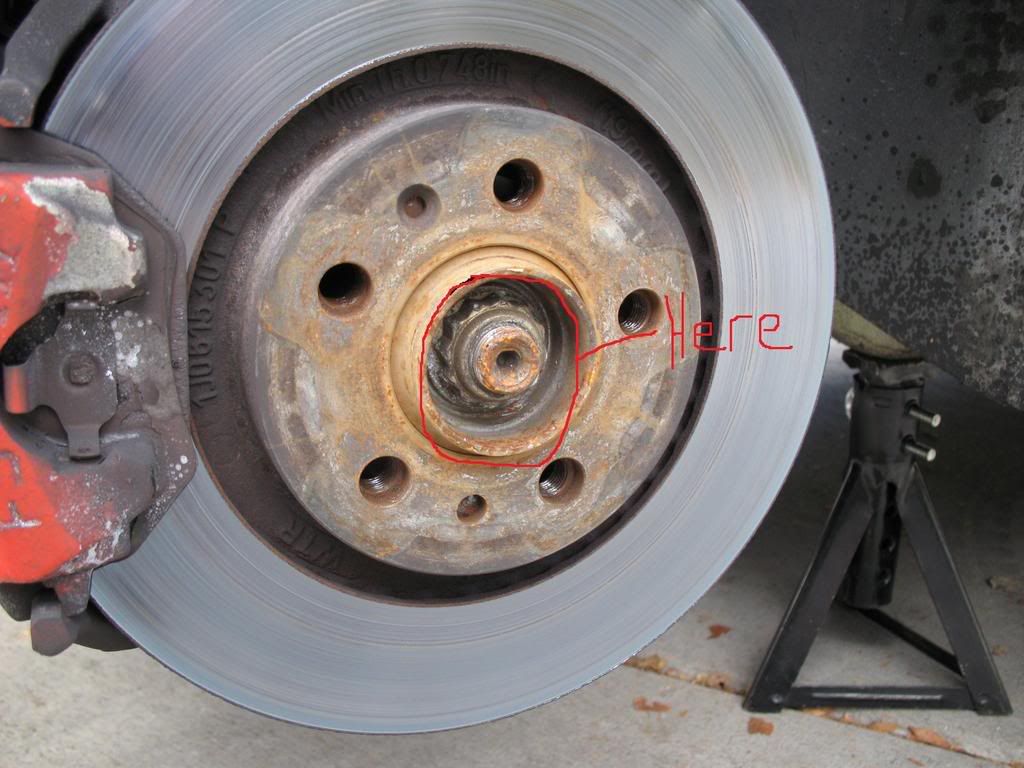 Disconnect Ball joint from lower controle arm by removing 3 13mm bolts from under controle arm.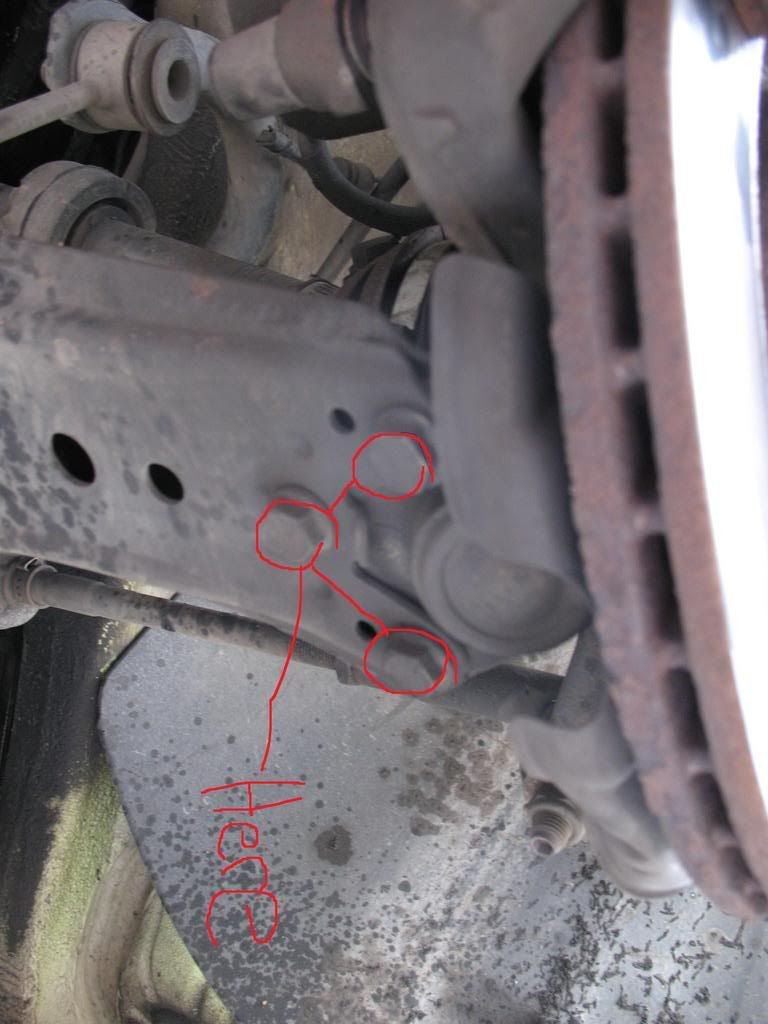 Use 8mm Triple Square socket and remove the 5 bolts from inner CV Joint. I used several extensions to do this so I could reach it with my air gun. If you are just using a ratchet this can be done from under the car with no extensions. if using ratchet you will need somebody to apply breaks while you loosen bolts.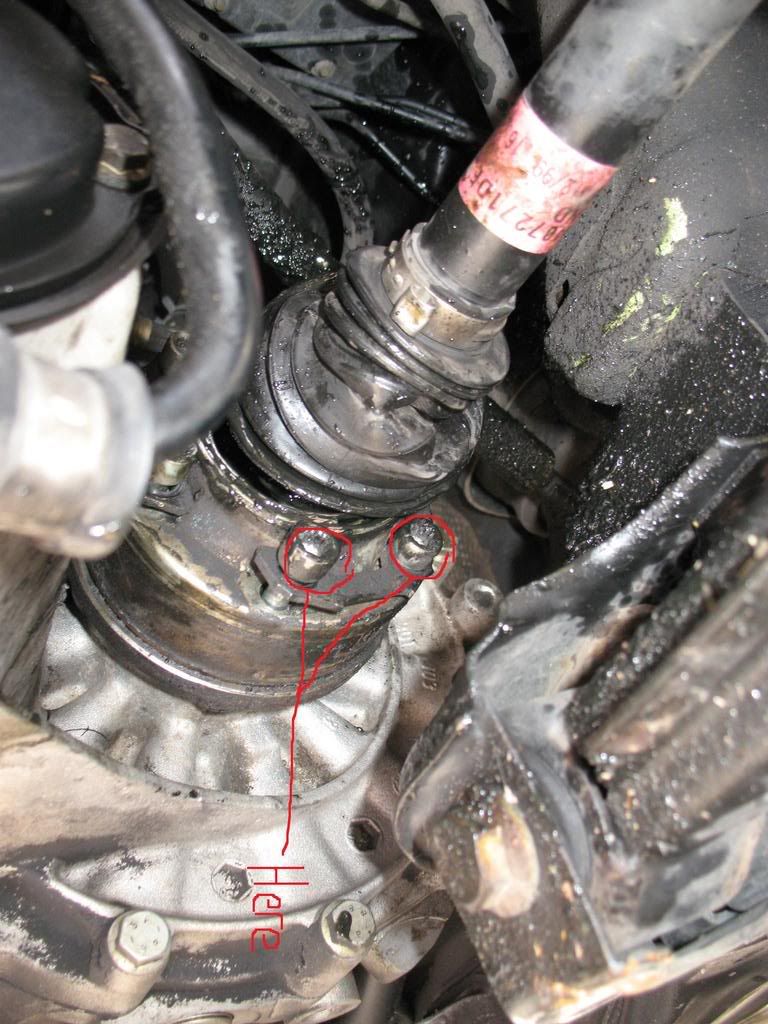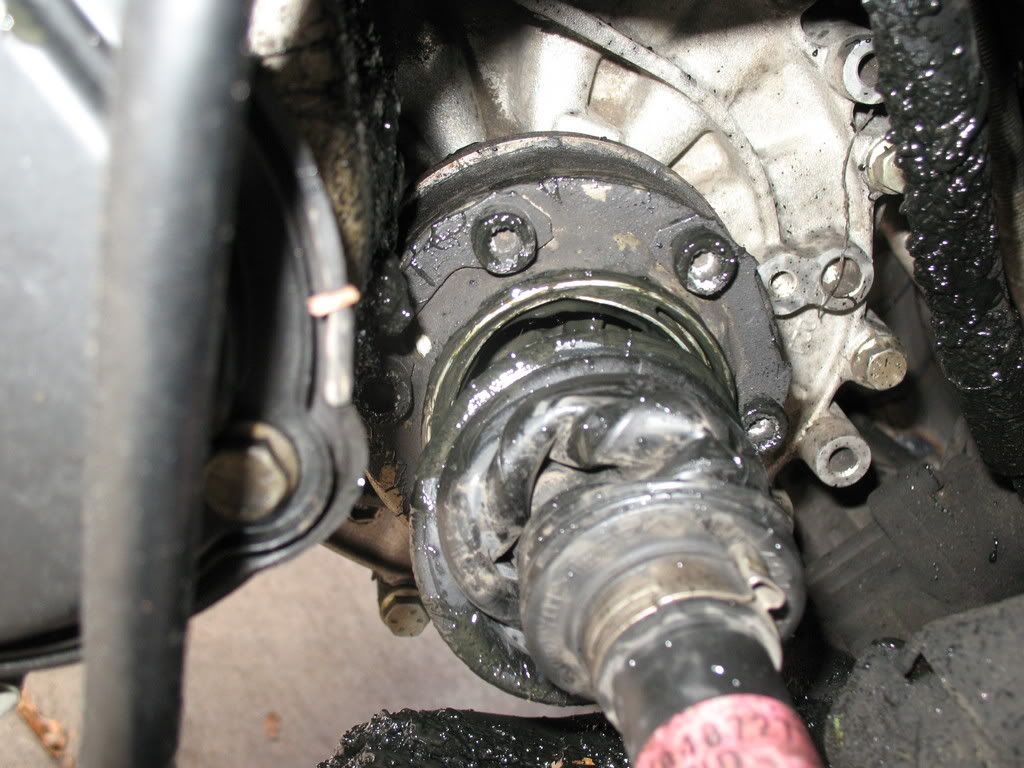 You may now pull on break rotor (towards you) and remove the axle from the hub. At this point the axle should just fall out.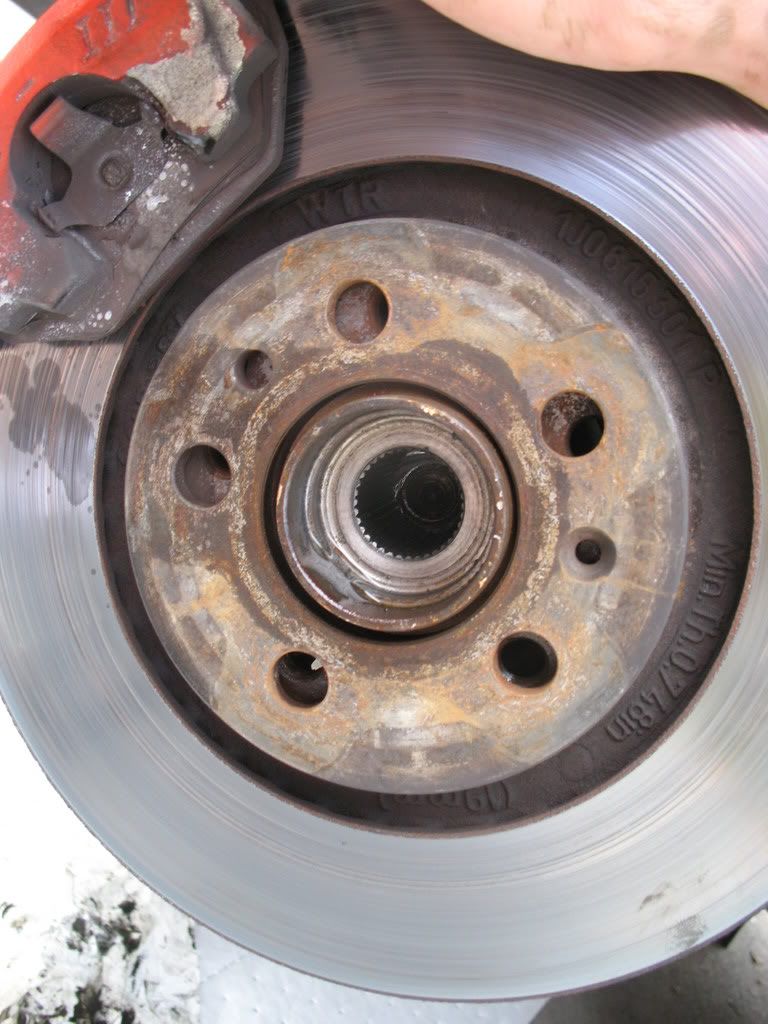 Get your new axle and the grease that came with it and pack the inner CV. After you put the grease on the Bering you need to push it in there.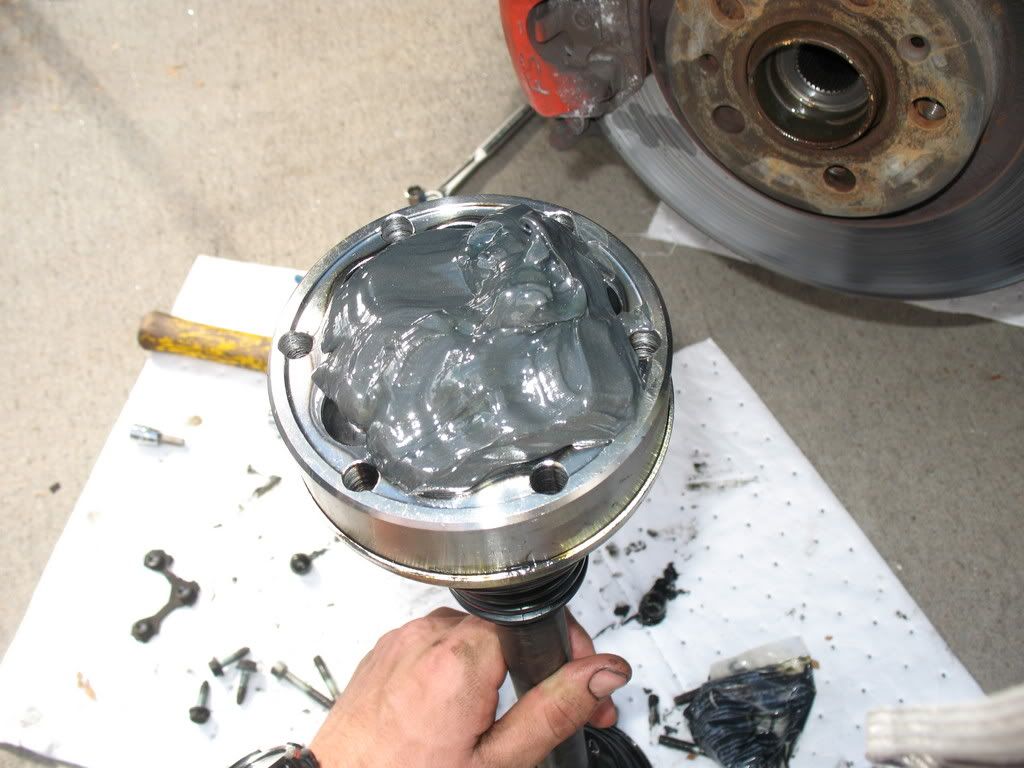 once you have the inner CV all packed with grease you may now put the new axle in.
To put the new axle in you just reverse the steps of removal.
REMEMBER TO TIGHTEN THE BALL JOINT TO THE CONTROLE ARM.
take car for test drive and enjoy