Discussion Starter
•
#1
•
Well I'm back. and like the title says, i cant stay away.
If you were a member when i was running the streets in my old turbo-s you might remember my old bug. it was a beast making 398whp and 364wtq. i ran it on the tv show "Pinks all out" and ran my best time that day, 12.3 seconds @121mph in the 1/4 mile.
my favorite pics of it are: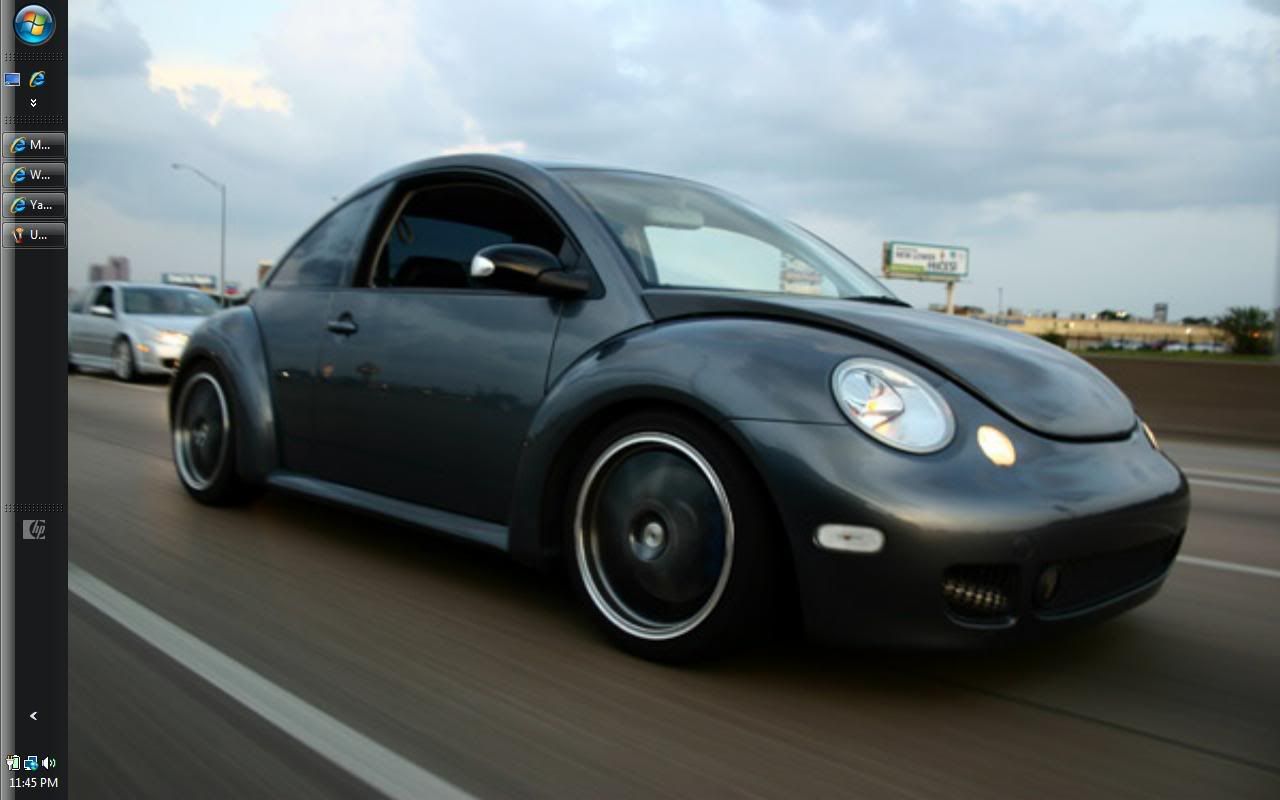 and
my build thread is here:
http://newbeetle.org/forums/photos-new-beetles/585-007-2004-platinum-grey-turbo-s.html
i miss that car it was such a joy to build and have fun in. i got a wild hair up my rear end one day and decided i wanted a GTI and one night started de-modding the thing. i sold all my parts (many freebies from sponsors) and then the car. never got my GTI and ended up spending the past 5 years in motorcycles.
well after almost dying on the tollway here in dallas, i am going back to what i know best... dubs. and more recognized, the New Beetle. (lady clipped my bike doing 80mph)(think about driving 80mph and jumping out of your car.... thats what i did basically)
i have always kept in contact with Marvins_dad (antoine) as he is a very close friend. from the day it was sold all i heard was, "when are you getting another vw?" i am very picky and after a very long time searching (not long enough) i found one cheap as hell and in *decent* shape. i didnt know Gandolph was for sale till after i put down the deposit which was non-refundable. im sad to hear the news BTW. Great guy/bug.
i plan on doing another awesome Turbo-S build and this is day 1. on day 1 i did nothing but admire it and have dreams of.... yeah yeah you get the picture.
i used to be a vw mechanic and was on the Merto Volswagen Race Team when we raced the Jetta in the SCCA. I kinda have an addicting personality when it comes to dubs so this should be fun.
if you need anything, ask away. its been 5 years and i might not remember everything. im very rusty at turning wrenches....
so funny story, i pick up the bug tonight and call antoine. he says he is going to the movies with his wife and i drive like crazy to his house so he can be the first one to see it. i kept him on the phone for almost an hour trying to make sure he didnt leave the house till i got there. i pull in and knock on the door an his wife says, "someones at the door and theres a beetle in the drive way.... thanks PAM! Twons like, "are you at my house?" WOMP WOMP...... ruined surprise. anyways we had a good time inspecting the car and he even gave me back some "show items" that i had given him that he was never going to use. it was kinda like "hey antoine, hold this crap for 5 years until i get a bug again"... lol..
im very happy to be back and i think he is too. thanks for staying on my ass to get another bug!!!
-jd