Discussion Starter
·
#1
·
Hi all,
Been lurking for a while but figured I would finally join and make a post. I work at a Midas shop and was able to pick up a customers 2001 VW Beetle GL that needed extensive repairs but I was able to get it for a song.
The car came in with a broken timing belt. It ended up needing valves and the customer declined the repair. So here is Daizye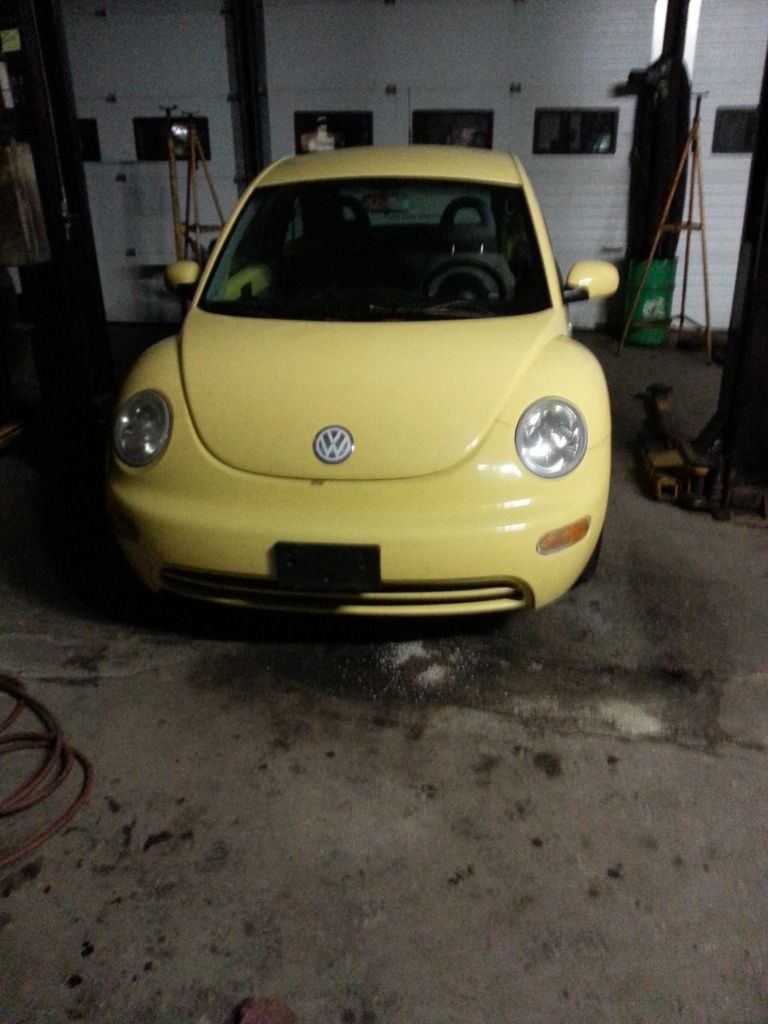 I don't have too much VW experience and basically bought it for a winter car. I also own 2 B13 Sentra SE-Rs and 2 Nissan NX2000s and will not drive them in the salty environment that New England is during the winter.
Being bit by the modification bug just repairing it wouldn't of been enough. Trying to avoid a full blown project on this one... but that isn't going well.
Here is the head off the car, it's a 2.0 valve. I sent the head out to my friend Jamie Marsh of Marsh Tuning to port the head and picked up a used but still good 264 (I think) cam for her.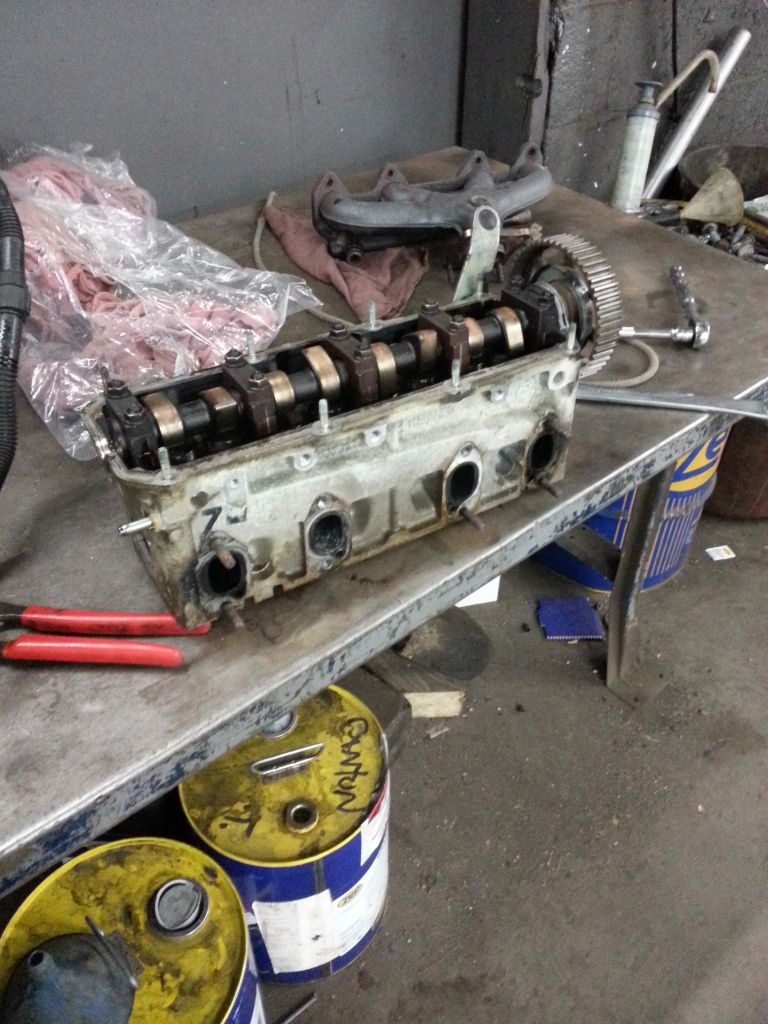 Bottom end looks ok, no visible damage to pistons etc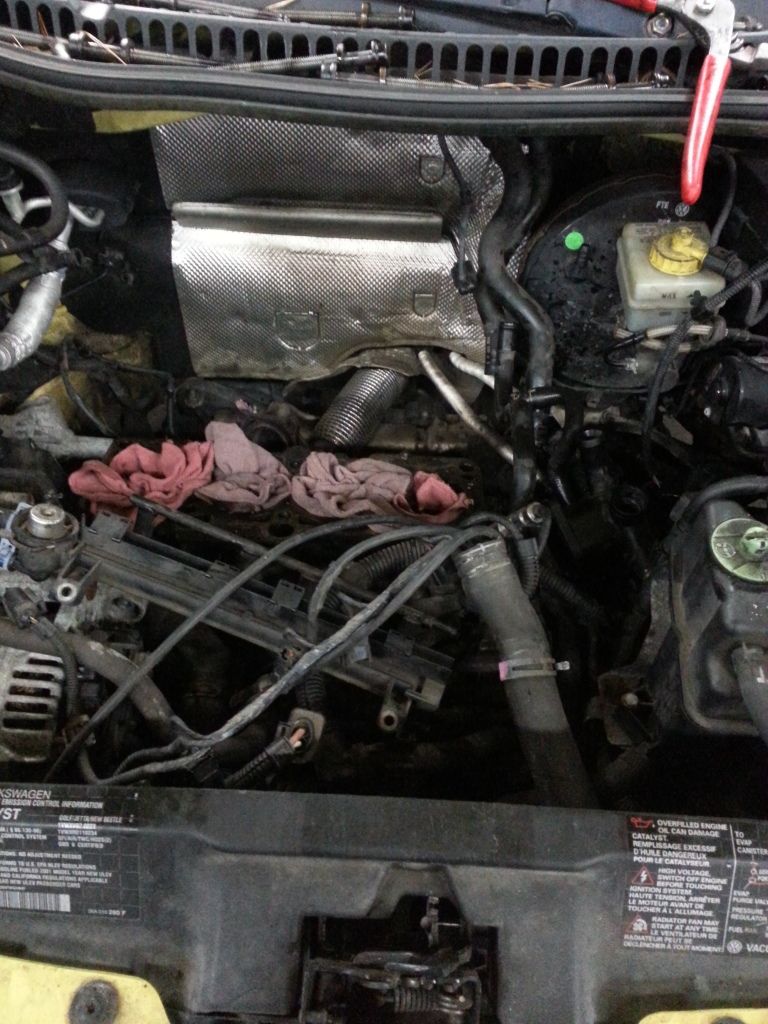 The car is a 5 speed which is great... it is currently sitting on the stock steel wheels on brand new snow tires I purchased from work.
I picked up these for the spring time to get refinished. Everything about the car is on a budget. The used cam was 50, the wheels only cost me 60 dollars. They were rattle canned, here is a picture after a quick scuff.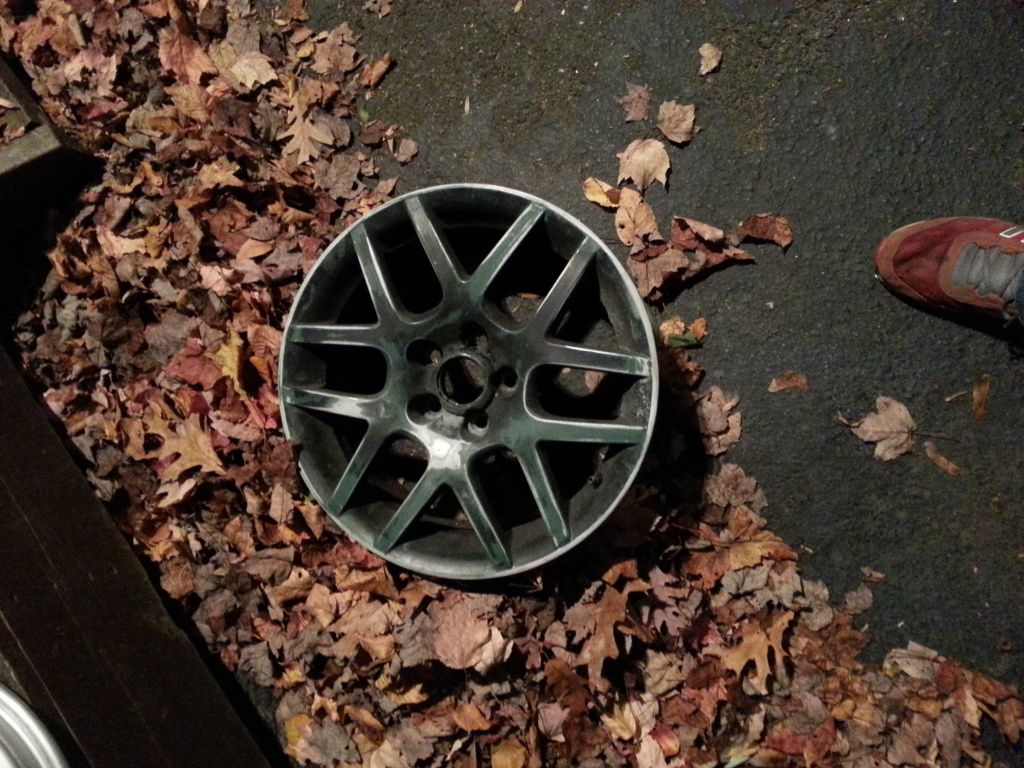 Ordered a new center brake light lens as the old one is broken. Just ordered new stretch bolts for the dogbone and have a set of dogbone inserts ready to install.
Future plans include:
Sticky summer tires
Refinish and paint the Montreal IIs and find center caps
ST Coilovers