·
Yeah its yellow. So what?
Discussion Starter
•
#1
•
Okay... So I figured the reason I was losing coolant was from it being poor choice of coolant and water and it was expanding and pouring out of the over-flow while driving... So this weekend I went out and bought some G12 ($28.45) and 2.5 gallons of distilled water ($1.59) and did a full coolant flush. Awesome!
Didn't work.
Pulled apart the fender inner walls and all the plastic covers along the bottom so I could watch everything while it was idling in my driveway. Found the culprit but I have no idea what I'm looking at...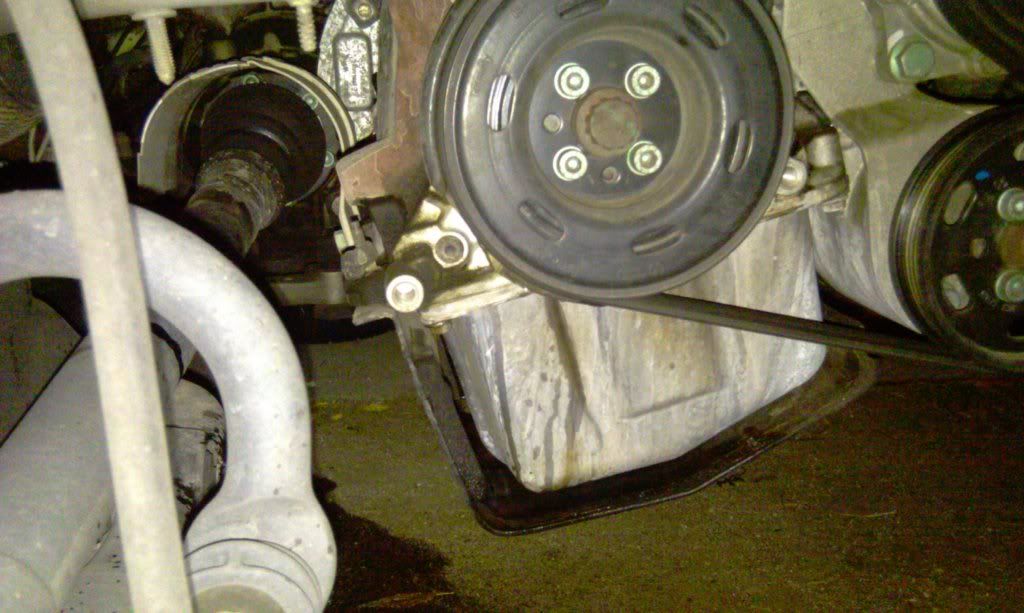 There is coolant POURING out from behind this pulley (crank?)! Okay, not pouring. But losing enough to throw a flashing red temp light in about 2-3 minutes. So definitely an un-restricted flow.
I did some quick online searches on my phone while eating last night before bed and found a reference to the MK3 having a common problem with a "coolant flange" near there that would be flowing to that point and it would look like it was dripping from the pulley. Does that translate to the NewBeetle at all?
Any help you guys could give would be much appreciated.