Discussion Starter
•
#1
•
Hi all,
My names Verity, I'm 21, and live in Worcestershire, UK.
I own a mkV Polo (6n2) GTI (it's my 4th polo) which I absolutely love to pieces, but I hope to one day also own a New Beetle
I've loved the new beetle since they first came out (I would have been 10- so half my life
) and have been determined to own one one day.
I'm pretty knowledgeable with regards to VWs, Polos and Lupos being my strongest subject, closely followed by Golfs. But I realised recently I know very little about Beetles (except for what colours I like)
I stumbled apon this forum the other day, and have been lurking around pretty much non-stop since.
So I decided today to join up, and hopefully get my Beetle Knowledge up to scratch, so I know exactly what I'm getting when my time comes to buying my very own Beetle
My Polo has quite a few modifications mainly to the engine.
But at the moment I'm just trying to get him looking like new again, as he's beginning to show his age (the english weather doesn't help) And add a few new gadgets, stolen from newer VWs.
I'm quite lucky, as my Boyfriend works at our local VW Dealership, so I get all my Original VW parts at discount, and have all my work done by the techs (If it's not something Jack or I can do ourselves.) So I know I should be able to take really good care of my future NB
I'm also hoping my dream Beetle will one day get traded in, at our dealers, and he'll surprise me with it *well, a girl can dream
*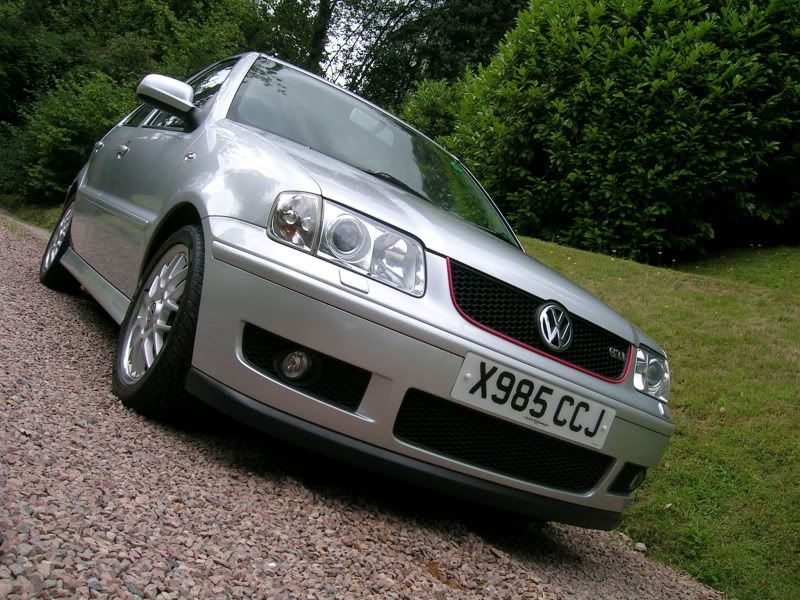 Anyway thank you for reading, and I really look forward to learning lots from you all.
Kindest regards, Verity