Discussion Starter
•
#1
•
Here is my other pride and joy. It's a 1972 Super Beetle done in the "German Look" style. If you don't know what that means, then check out
www.germanlook.com
. In short, it means any air-cooled VW that has been "updated" with modern wheels, suspension, power, cosmetics, etc. Some of these cars can cruise the autobahn at 120MPH and sport horsepower numbers over 4 times the stock power of a 1600cc engine from, well, a 1972 Super Beetle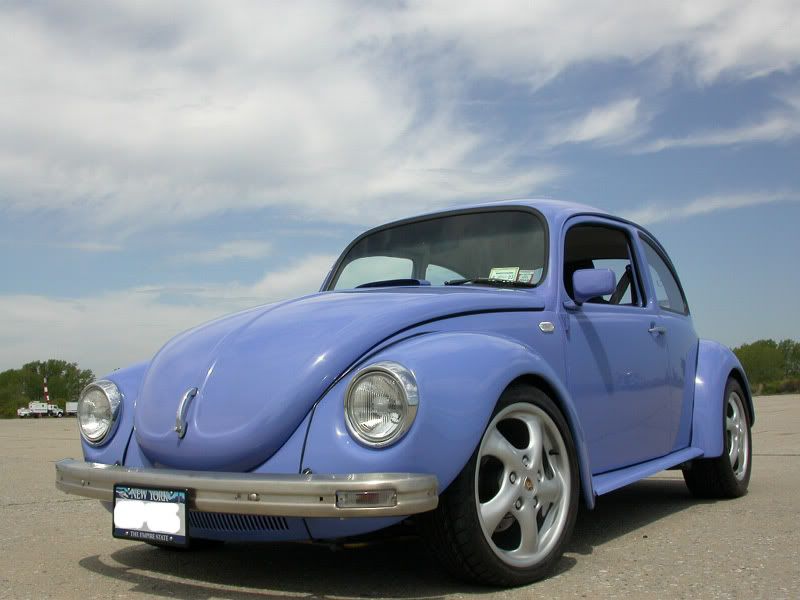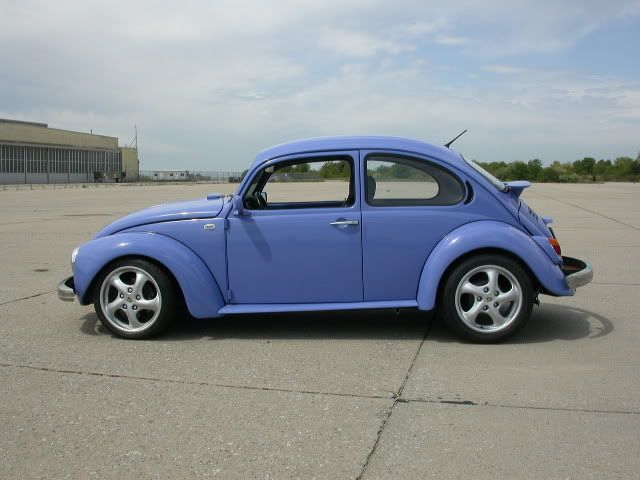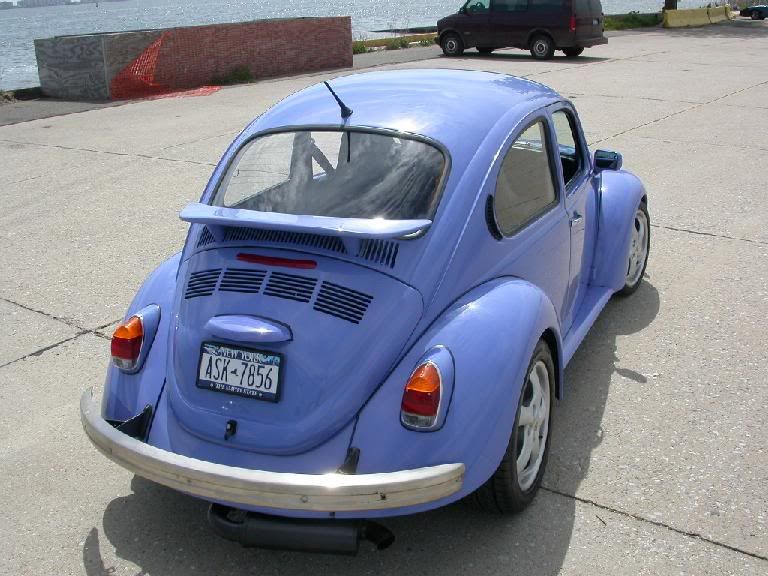 17x7 and 8.5" OEM Boxster wheels with 205-40-17 and 245-45-17 Nitto NT-555 tires
Front suspension: Topline MaXX struts, 5x130 disks drilled and slotted, 3/8" spacer, 7/8" swaybar. Struts are set at 2 1/2" lower than stock, but with the 205-40's, it sits more like 3.25" lower.
Rear suspension: Adjustable spring plates and 3/4" swaybar waiting to go in, new shocks waiting to go in, 5x130 drums and 1" spacer.
Body Mods: Shaved chrome, New beetle side markers and 3rd brake light. New Beetle "360 modena" wing, OEM accessory hood scoop, Fuba antenna with S2000 mast, 1 1/4" wider fiberglass rear fenders. Carbon fiber bumpers and Kamei air dam wiating to go on. Color is Vortex Blue, yet another nod to the New Beetle.
Interior: Scat/Procar "rave" seats in black vinyl, Porsche 914 and VDO gauges. Blue carbon fiber gauge panels and trim. Rear seat to be deleted.
Engine: Stock 1600cc T1 with dual weber 40mm IDF carbs, 1 3/8" header into a 2.5" "phatboy" magnaflow muffler. Bosch 009 distributor with Comp-u-fire ignition. Bosch blue coil.
Planning a BIG Type 4 engine with around 250 HP for the future, as well as Porsche brakes all around, as well as a color change and some other "secret" mods
I think that about covers it.