Here's the thread RaceKitty started on the old Forum.
Briefly, she had a co-worker who got a Vapor Blue Bug when they came out, and she completely fell in love. She wanted Cyber Green, but we weren't in a position to buy a new car, so we had to wait a couple of years. On Sept 8, 2002, after getting our Chrysler Concorde out of the shop again
, we cruised to our VW dealer to see when they were getting the
Cyber Green Color Concepts
While I was talking to the salesman,
Aphid
called out to RaceKitty:kiss:, so we went and got her.:heart:
I have to admit, I was a bit nonplussed about driving a 'bubble-car', but after some left seat time, I too was smitten. We have a lot of pics on the old thread and need to take some more. Here are a few of our favorites.
The September pic from the 2003 NewBeetle.org Calendar.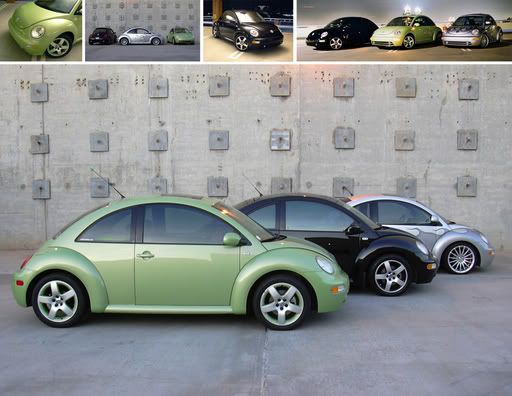 December 2002 on the Beach near Ponce Inlet, Florida.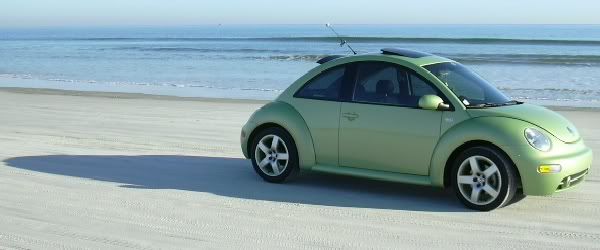 Aphid
hangin' out with a RARE Cyber Green Type III, Bug-a-Paluza, East Ridge, TN April 2004.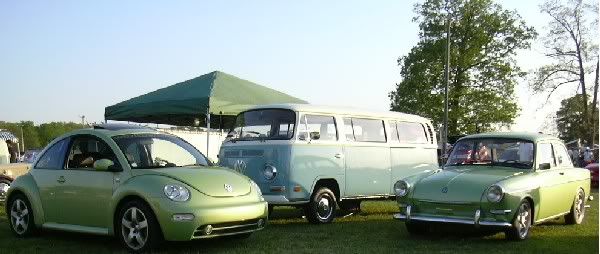 and here's her vanity plate.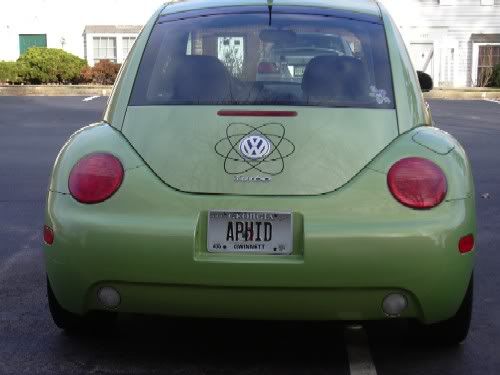 The adventure continues, and we should have some new pics later this year.