Discussion Starter
·
#1
·
I am not responsible for anything you may mess up or break.
Tools Needed:
T20 Torx Socket
6" Extention
3/8" Ratchet
Plastic Pry Tool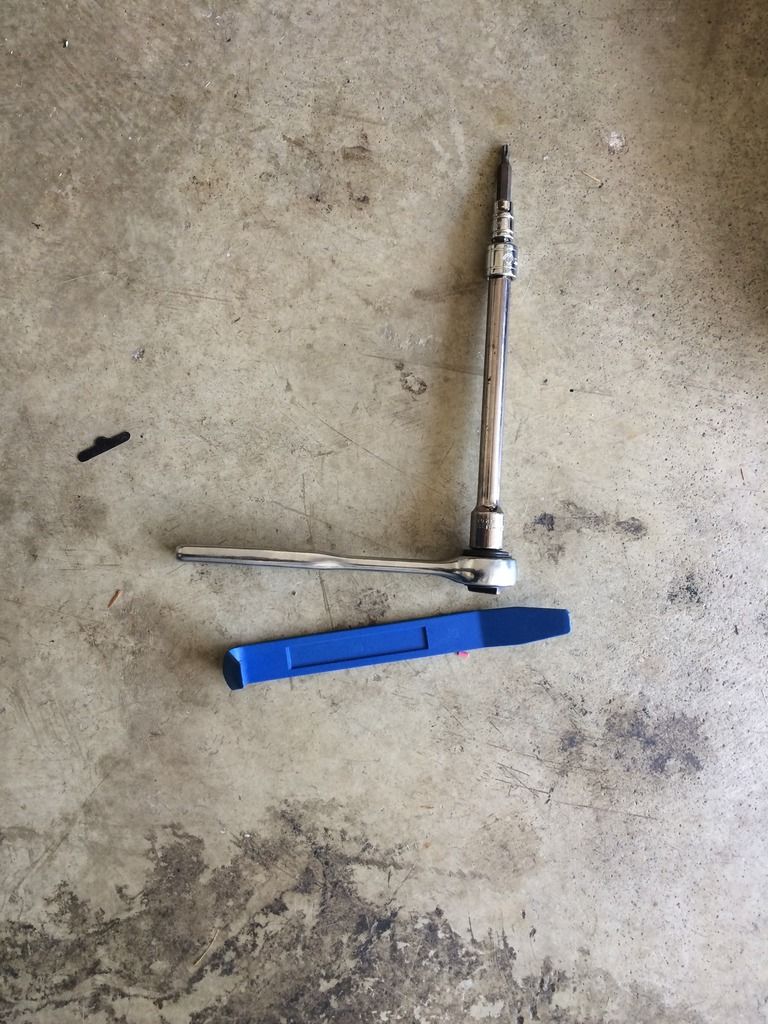 Step One:
Use the plastic pry tool to remove the outer trim around the radio. The piece is gloss black and attached at the middle bottom and middle top. Start at the corners and work your way around the outside until it pops out of place. Be very careful because it is very fragile.
Step 2:
Remove the vents. This can be done with the same pry tool and is much easier to do than the trim in step one. Start in the middle top or bottom and slide the pry tool to the outside of the vents until you can remove it. Both vents are all one piece. You may have to move your steering wheel to make it a little easier or turn on your windshield wipers.
Step 3:
Remove the 4 T20 torx screws from the radio. This should be easy.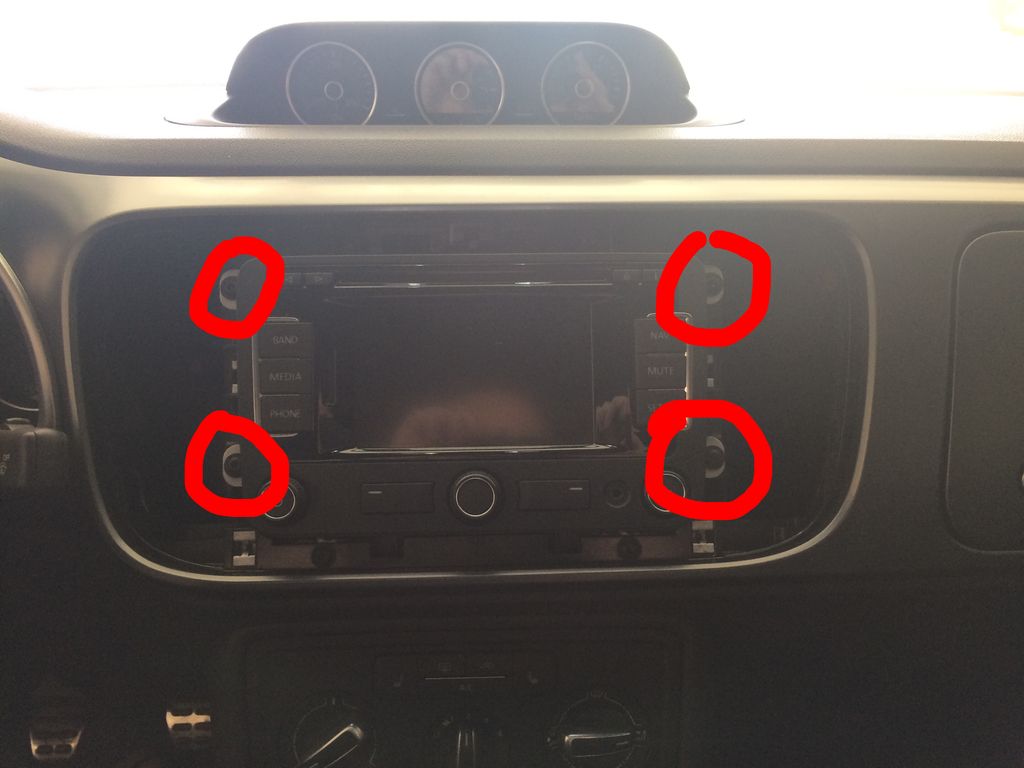 Step 4:
Slide out the radio and start removing plugs from behind the radio. There are two main types of plugs and you may have less than what I have since I have a GPS. Don't force any plugs they should be easy to remove. Also, I wouldn't recommend turning on the car with the radio unplugged unless you have the radio code handy which may be in the owners manual.
1st type of plugs:
These plugs are held into place by a plastic lever that just needs pushed to the other side to pull the plugs out.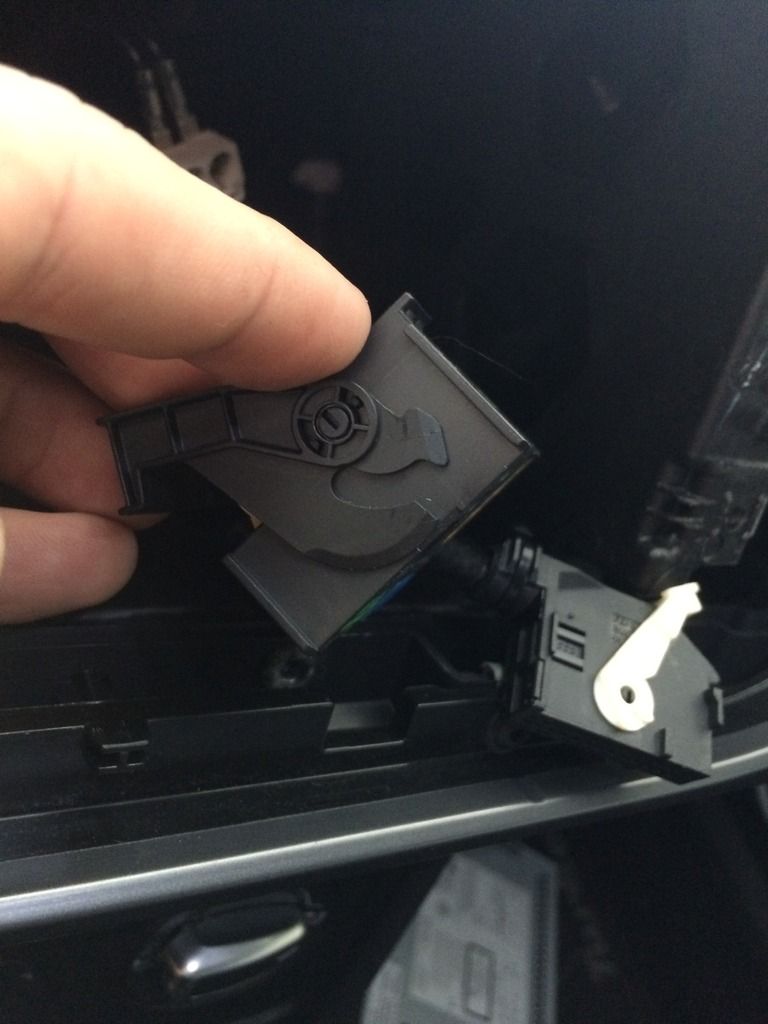 2nd type of plugs:
These have a white plastic piece on them which just needs pushed away from the radio itself to release the plugs.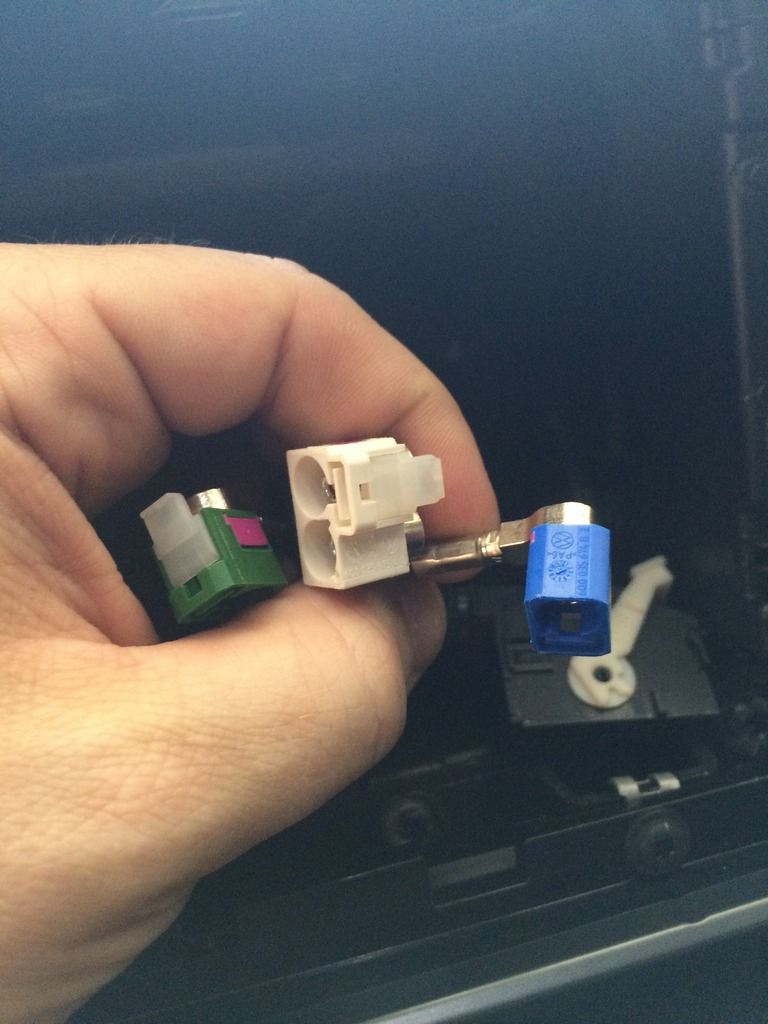 To reinstall just reverse these steps.