·
High mileage driver found
Discussion Starter
•
#1
•
So I was bitten by the bug at about age... 1. (Was almost born in a '73 Super), I've been obsessed with Beetles since age 2. Here are a few of my collection:
That's me at age 6... I own that car now.
My '53 "Zwitter" split window as I found it in the woods on Christmas Eve 2011... hopefully collecting it this weekend. Going to be a heck of a restoration, but I think it'll be worthwhile. This car was saved from a scrap yard in 1967.
A few I have lying around for parts...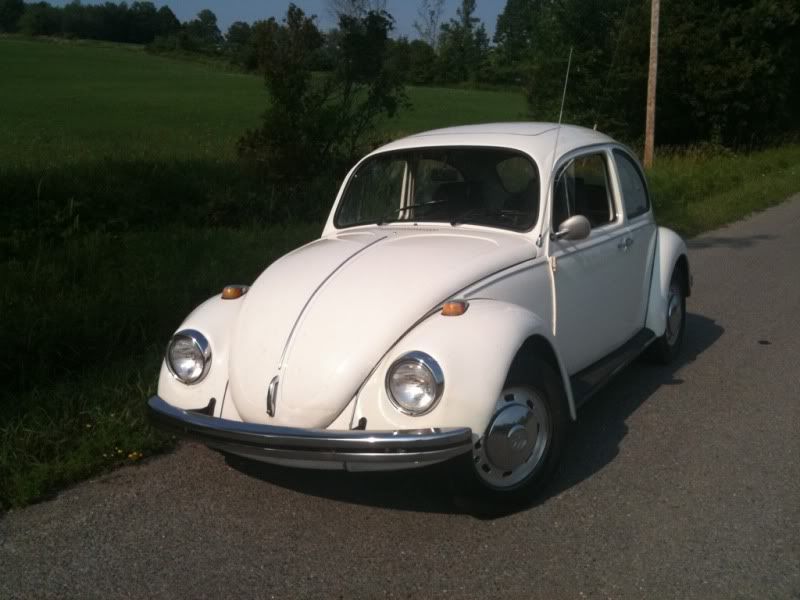 Annie, my '69 Beetle (with a sunroof!). I drive this car pretty much daily in the summer.
My '66 Beetle, Bismarck.
My '73 Super Beetle.
And my '74 Sun Bug which is buried in the back of the barn awaiting restoration.
I have a few more for parts and awaiting restoration, but I'm sure you all get the point... I have a problem! haha
Oh, and this is my '72 Porsche 914-
(Because it's a VW, too.) Can't wait to get started on its restoration. Those awful wheels NEED to go!