Discussion Starter
•
#1
•
I didn't know if this could go in the TOD thread, since it isn't really TOD stuff...
Coribug
and I had dinner together at our local Sonic Drive-In, an echo of the Jacksonville pre-carabugavan Thursday night dinner before shipping out for TOD early on Friday. I can't go to North Carolina, but I CAN have dinner with Beetle buddies! (squee, I have a beetle!)
I wrote a hasty note to invite a red Beetle to dinner, but at 5pm I think it must have been too rushed- they didn't show up at 6:30pm. I found out I have 3 other Beetles living very close to me- they will be tagged soon!
Now: pictures!
Ok, I'm doing the ketogenic diet (high fat, meats and veggies, NO carbs/sugars) with my husband, which presents a challenge to conventional fast food chili dogs loaded up with thickened chili sauce, cheese sauce, and all on a carbolicious hotdog bun. Not to be denied chili-dog goodness, Jamie made me chili just for this dinner. Here is my picnic dinner before it got all gooey-melty delicious.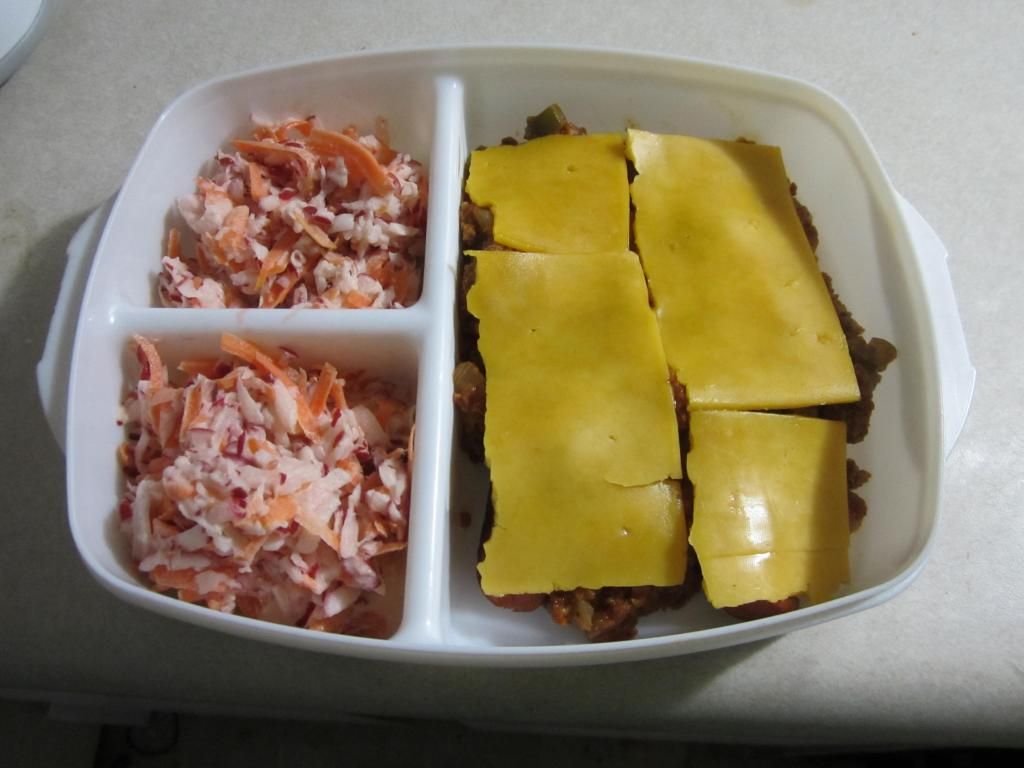 It was a beautiful, but chilly day.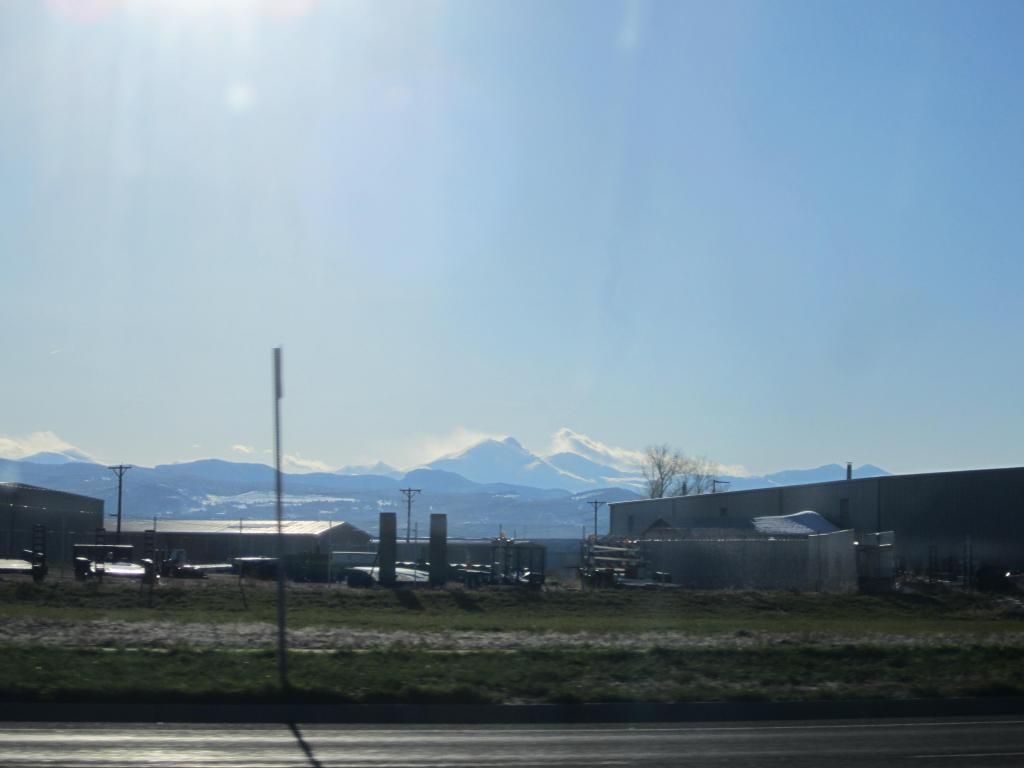 Right on time.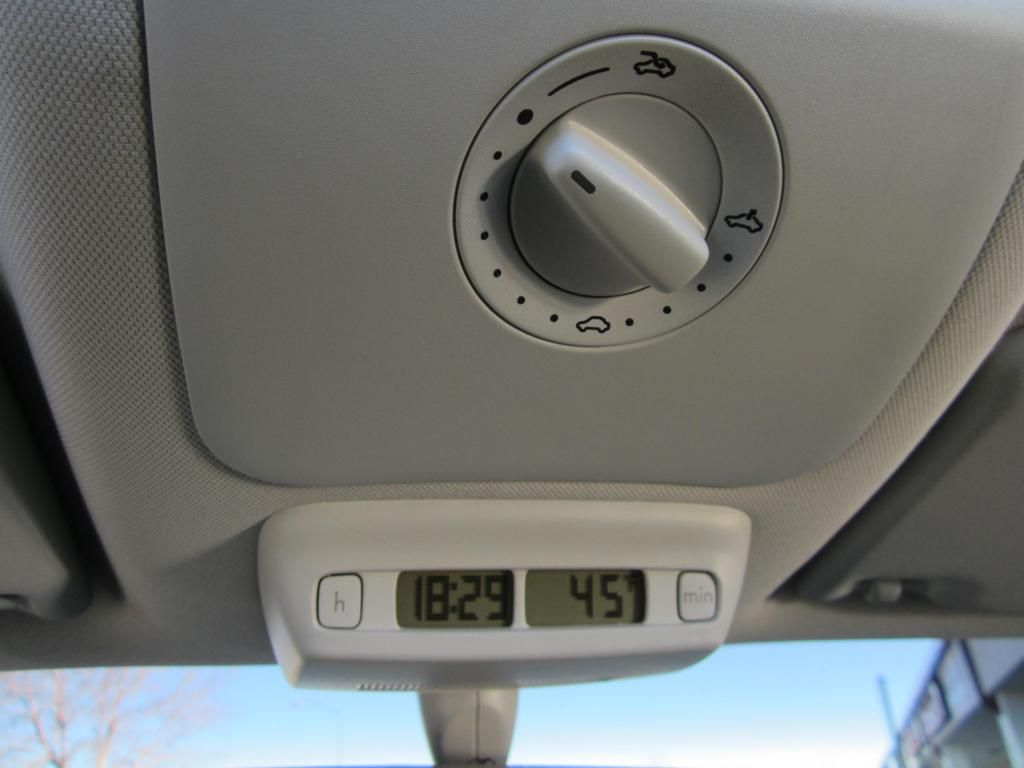 Tasty beverage!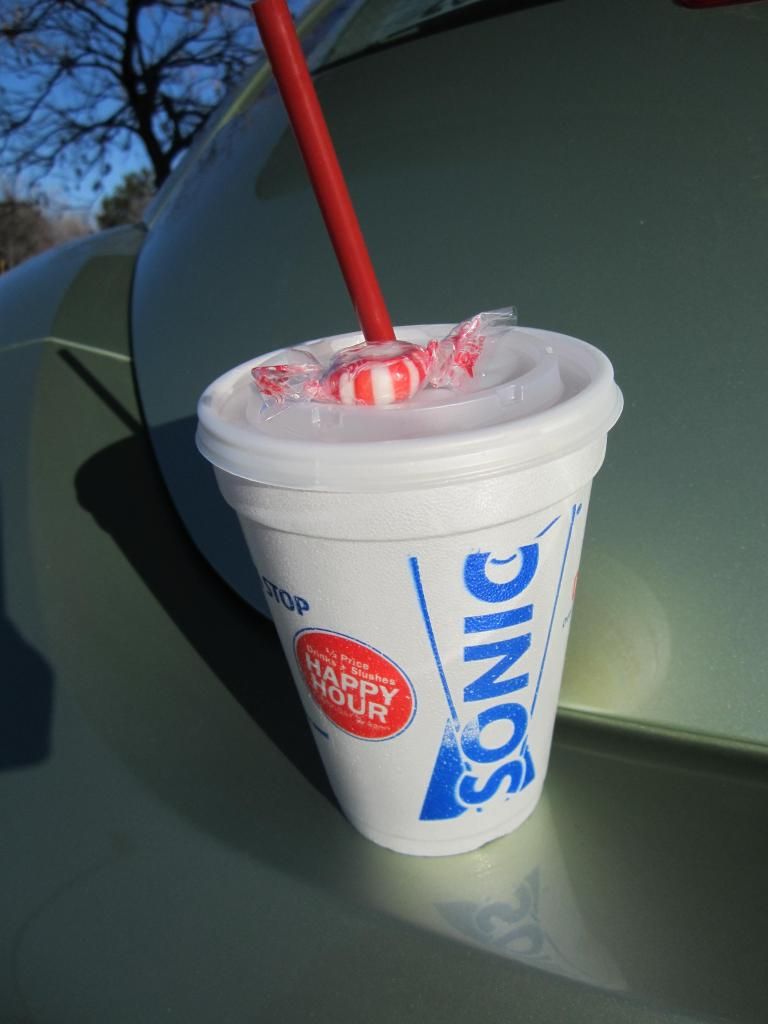 We parked in the sun. Seeing all the tables shaded in chilly gloom, I had to find sunshine.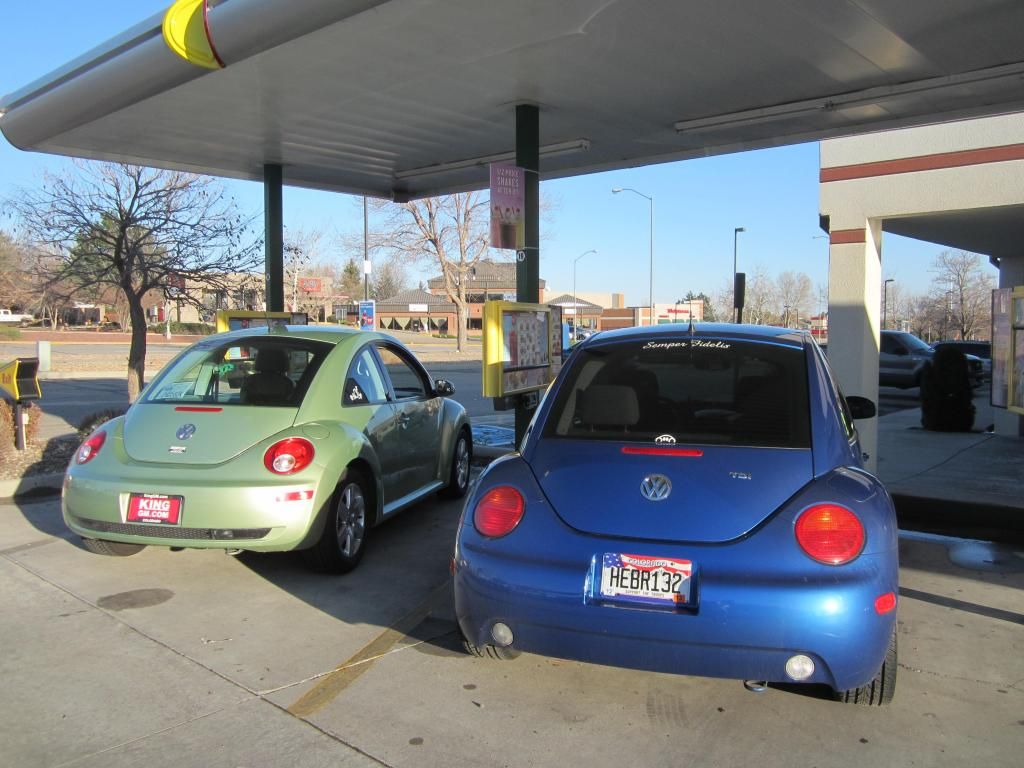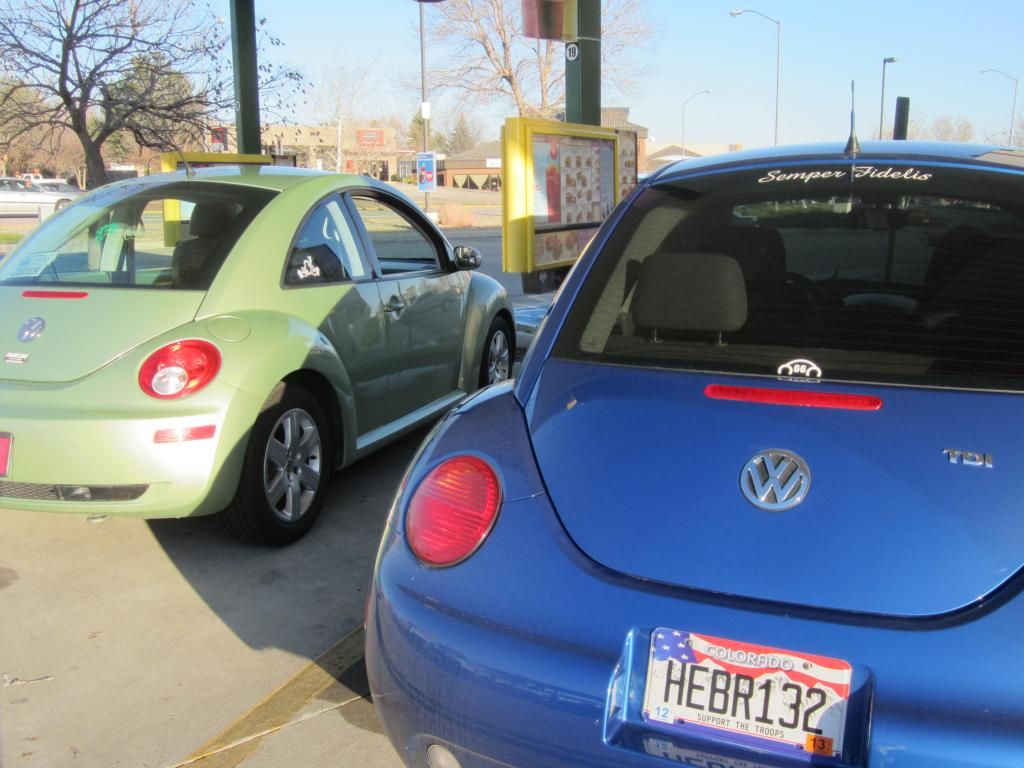 I had wanted to try this sleeping bag as a temporary seat cover/protector for the dogs. It was just laying there in the trunk all rolled up and innocent, the picnic tables were all cold and shadowy... so the idea for a trunk-picnic immediately jumped in my head and would not be ignored. Plus i've wanted to play with my backseat like this for a while now- an excuse!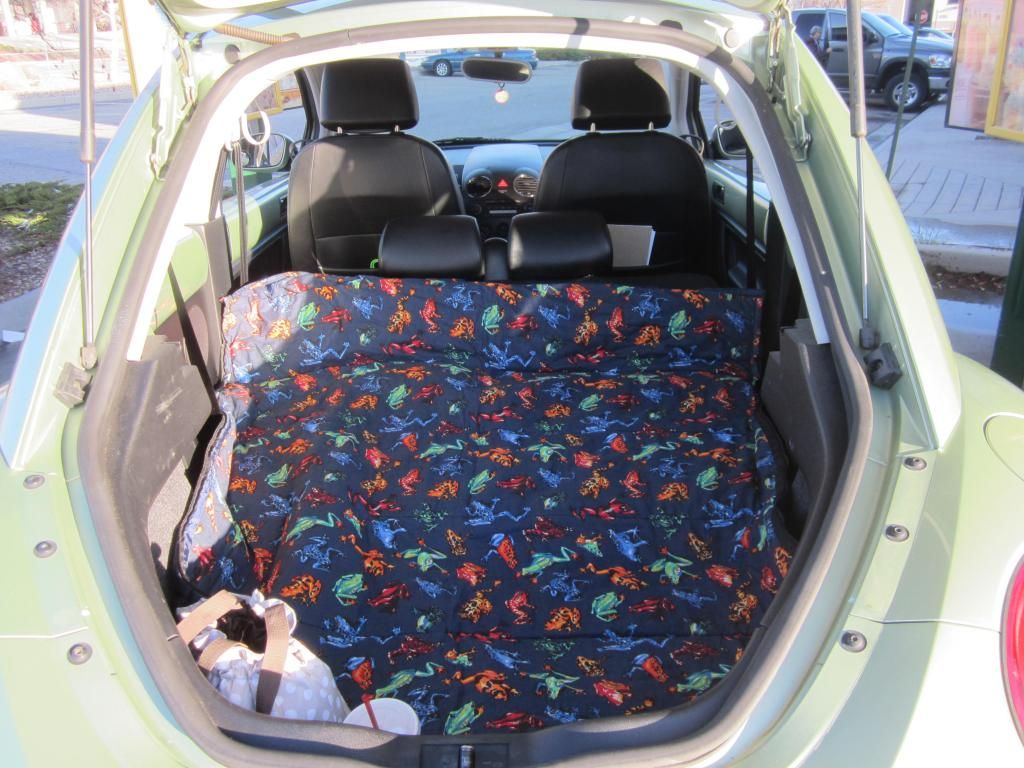 Cori!
and me!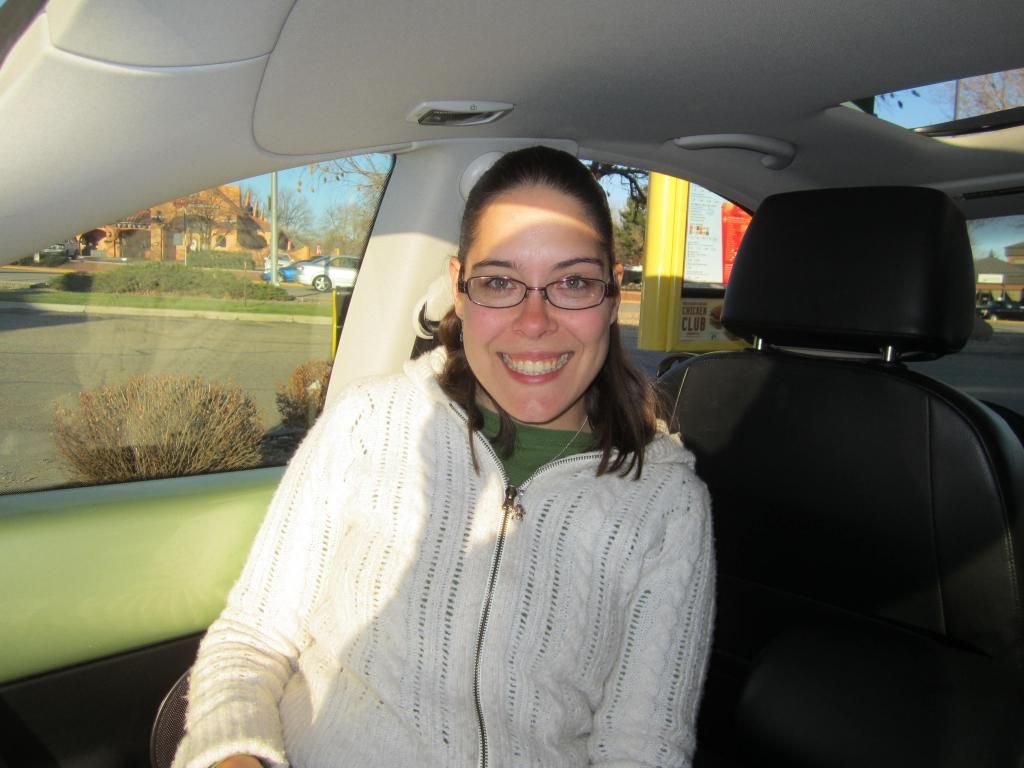 We fit in there kind of nicely. The sun was stabbing me in the eyes, but that's an ok price to pay for it's last rays of warmth.
Daisy, pulling away at 7:45. A little over an hour of happy beetley dinner. Thanks Cori!