Discussion Starter
·
#1
·
o.k. guys.. these are FLAWLESS..
Which means
NO curbing
NO Bends
NO nasty flaking
NO factory finish issues
NO HIDDEN PROBLEMS WITH THESE WHEELS!
I rate them a 9.9 out of 10 (only not a 10 because they were on a car)
OEM (NOT refinished)
They still have the factory mounted Michelins.
The factory mounted michelins are included but are at the wear bars and need to be replaced ASAP.
The price is $580 FIRM cash 'n carry in chicago
I can ship BUT I will NOT pay the shipping expenses and I will NOT pay the paypal fees so please keep this in mind if you require shipping.
My last set of wheels I shipped to San Francisco cost me $200 and I only got $160 for shipping so I won't be making that mistake again so please understand that shipping costs are not as cheap as they used to be
I took plenty of photos.. the only thing I found as a flaw is the dirt/dust on the wheels.
Anyway, the center caps (Which cost $29.99 EACH I was told -- but did not verifty for myself) ARE included as pictured.
LOCAL cash 'n carry in Chicago are extremely welcome!!!
Please note that I am NOT going to remove the tires because that cost's money and time but these are still the factory original 1st set of tires ever mounted on these wheels so they don't even have wheel machine marks on them!!!!
Also, If I have to ship, the tires help protect the wheels while in transit.
Plenty of photos to follow here: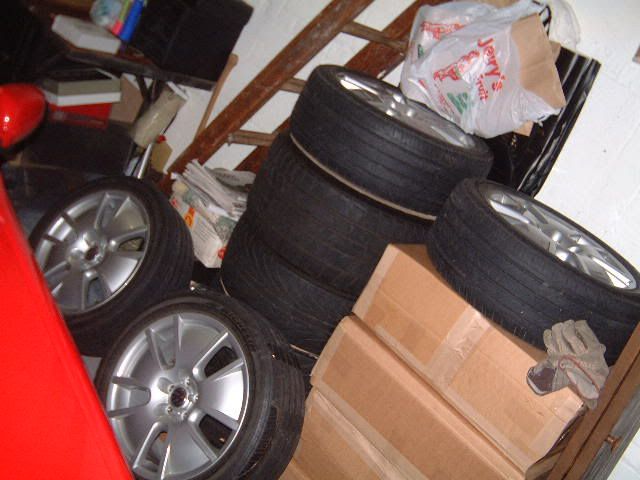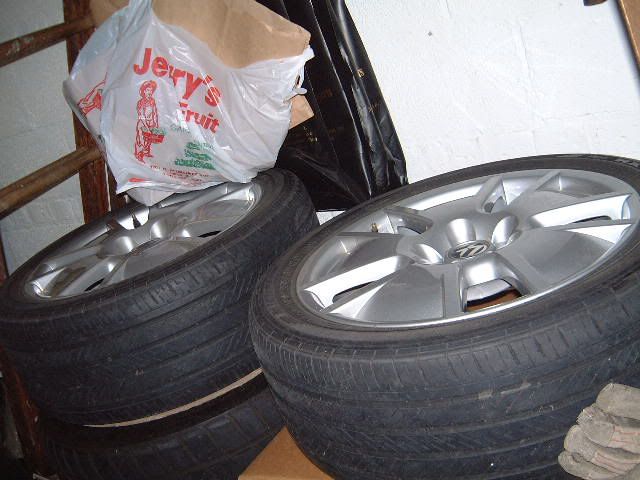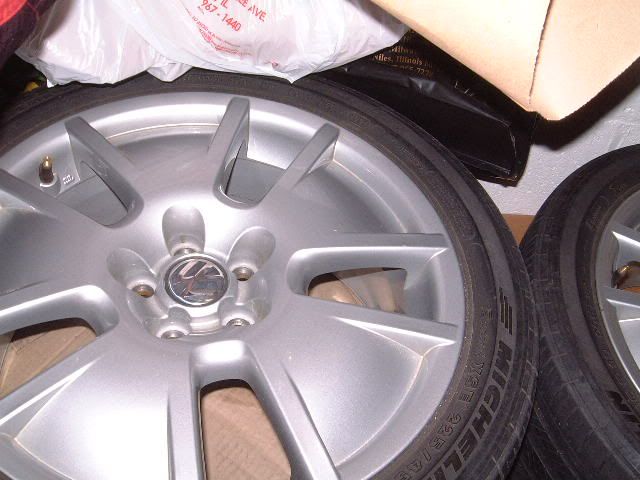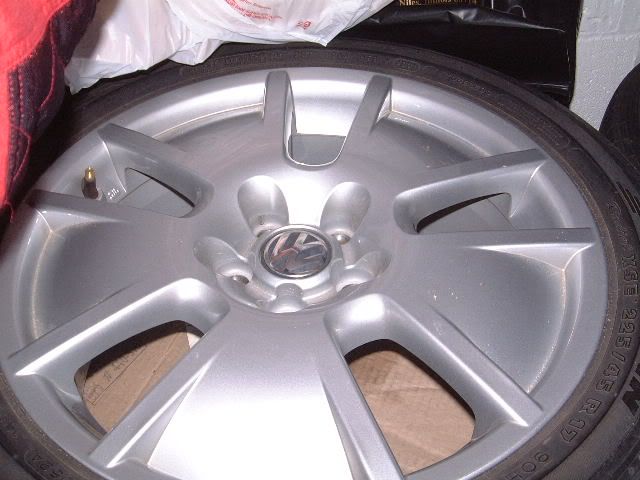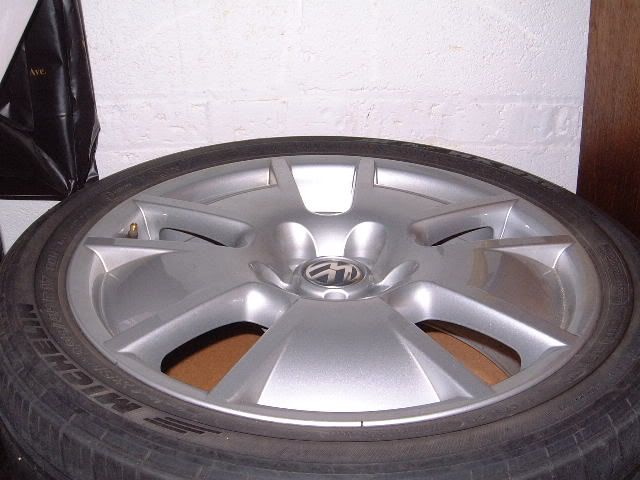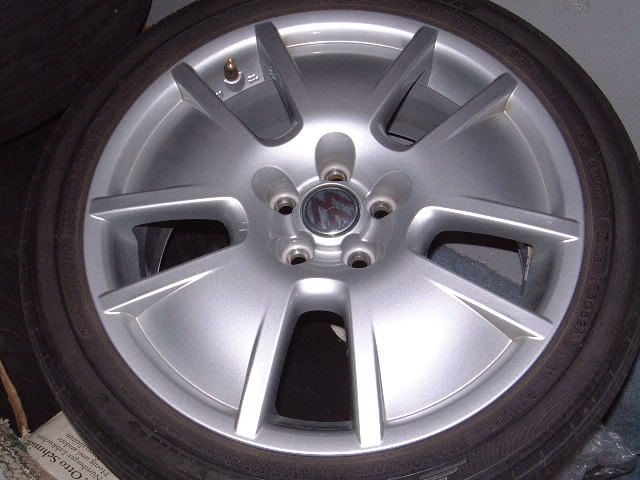 As you can see, these tires are well used and have maybe (MAYBE) just enough life left to get to the tire place to put on your new tires.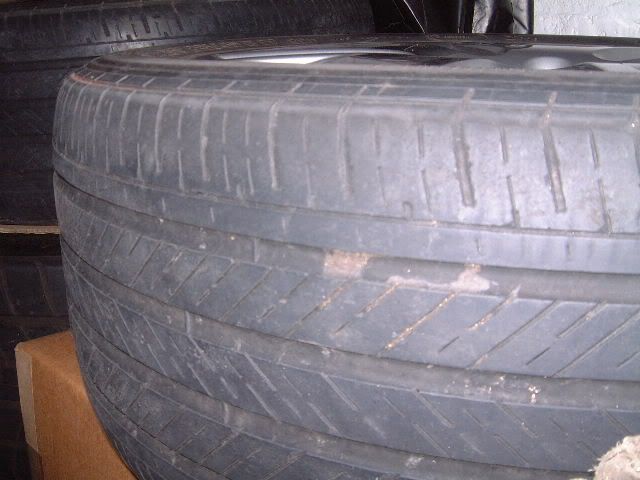 I was going to put new tires on them in spring and use them as my summer wheels because I really like how they look on my R32 but I already have another not-so-nice set that has 2 cosmetic lip bends and nasty rim rash that were cheaper for me to buy a while back from a fellow local dubber so I'll probably just use those instead of these beauties! My original goal was to keep the 'nasty' set as backup spares for this set to go on my car but I'm still unemployeed at this point (haven't worked since March) so resale for some extra $$ became more important!