Discussion Starter
·
#1
·
Hello!
Here are some pictures and information about our beetles. (My english is not perfect, I hope you can still understand what I´m trying to write)
The first NB is our dark blue 2000 with 2.0 engine and leather seats. This was our first New beetle but not the last
It´s very good car to drive and driving with it makes you smile. It has no name yet, but we have called it as "Ori" (stallion in english) because its license plates. Now I can say that I´m a owner of a dark horse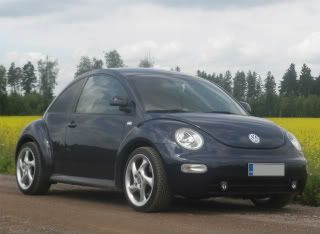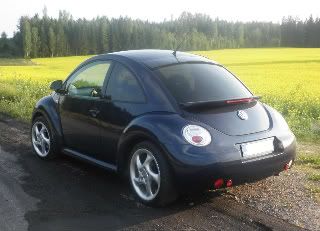 The another NB is black 1999 with 2.0 engine and beige leather seats. It came from Germany this summer and it´s a good car too. They both are in good condition and you can´t see any difference between them when you´re driving with them. This one needs a name too...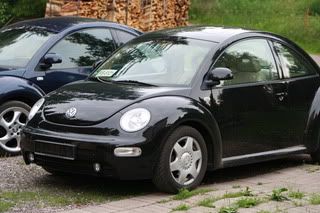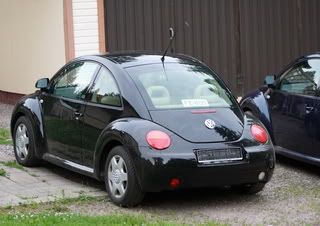 And then we have two old beetles. Aku (Donald Duck in finnish) is ´73 and Herbie is ´71 with parts from different years. Herbie is only for yard- and field-driving.