Discussion Starter
·
#1
·
Hi everybody,
First thread/post here so I wanted to make it meaningful and VAG related. Hopefully you enjoy reading through and find educational on how to keep your Beetles shining.
Todays write up is on a Ibis White R8 with the silver side blade, very classy in my opinion. I had seen this R8 before near the area where I had grown up and can actually remember spotting it one night on my way to the Pacquiao vs Clottey fight(I asked the owner later to confirm it was him). Funny how a car you admire on the street just ends up in your drive way... I love it when life works out like that
.
Anyway let's get into the write up.
Here she is and a quick walk around of the car.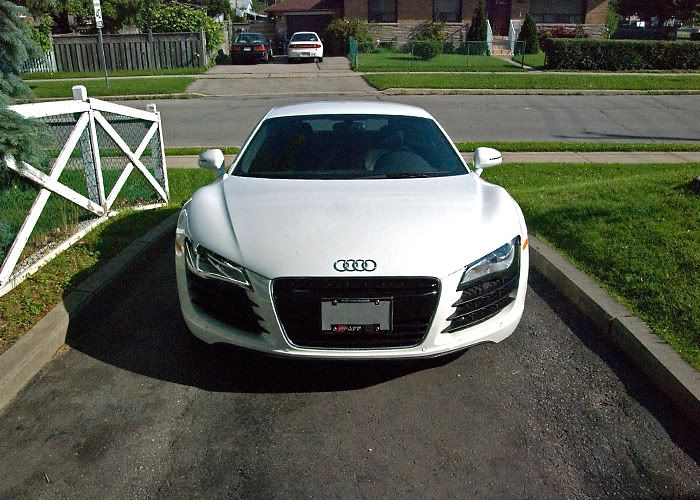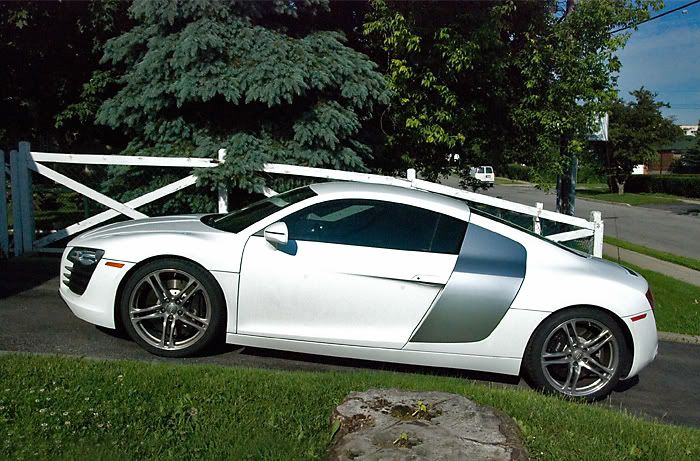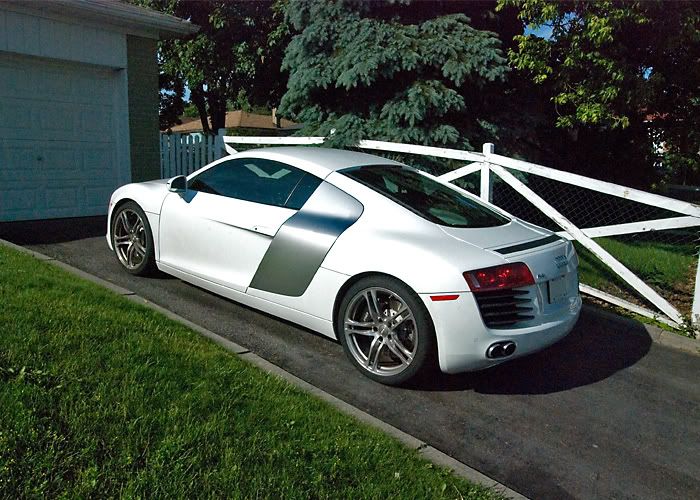 I start with the wheels/engine/exhaust first, reason being things can get messy and you wouldn't want that mess with a clean already washed car. So we start with these areas first.
Brake dust covered rim
Applying Autoglym Custom Wheel Cleaner.
Anything non acidic to clean your rim is best and one thing I love about this cleaner is it's ability to pull dirt out of the tire very well and with some agitation you can turn a brown tire back into black which is great for later on when you apply the tire dressing. You wouldn't wax a dirty car would you? But yet a lot of people dress their tires while they are still dirty not realizing brake dust gets on the tire to.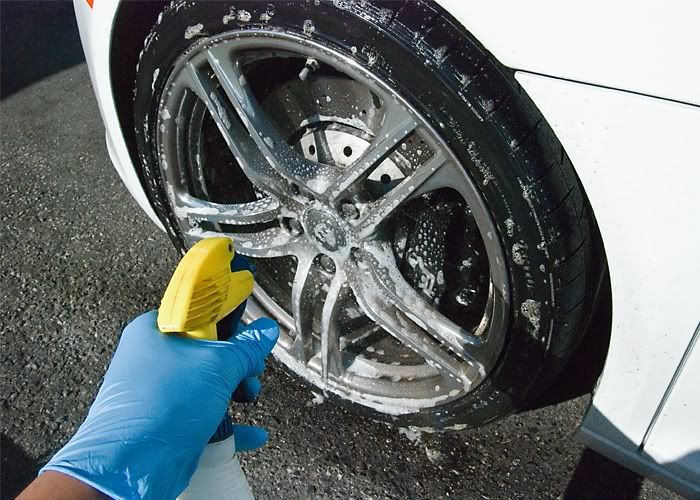 Agitating the inner barrel with my EZ Brush.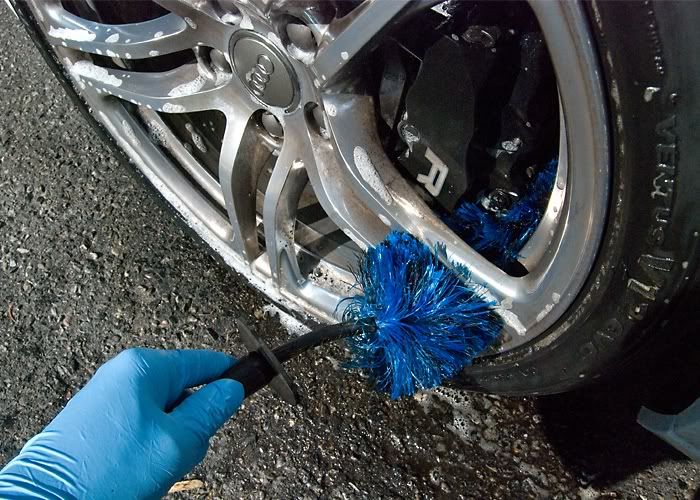 Cleaning the rim face with a microfibre mitt.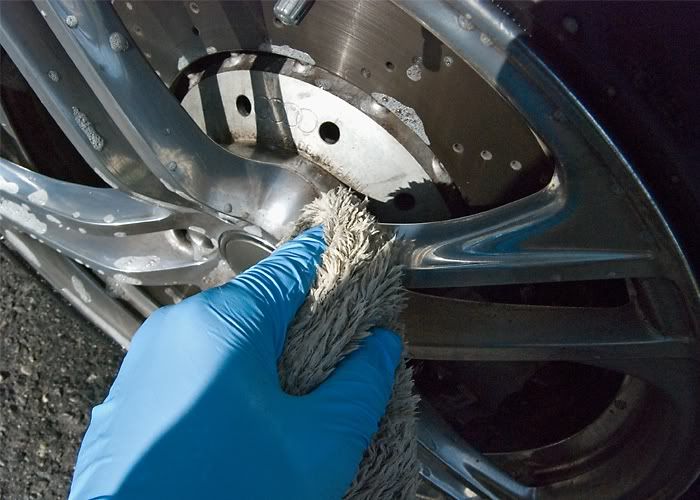 And cleaning the caliper with my Race Glaze Brush.
Cleaned up the exhaust as well.
Here they are with some Chemical Guys Grime Reaper applied to them.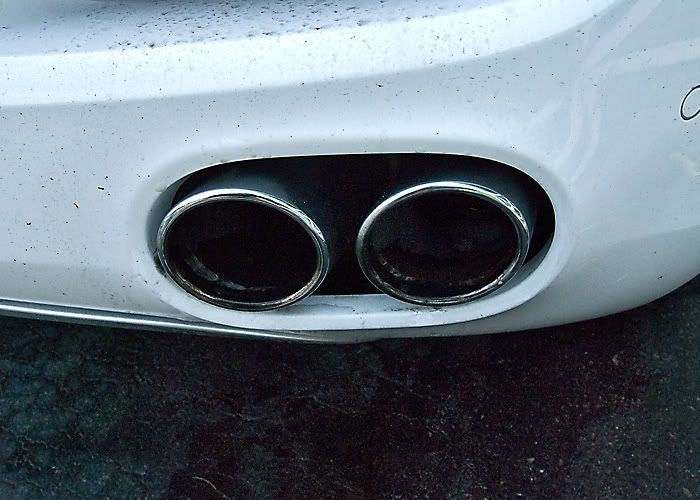 Used my mini EZ Brush to clean in between the dual exhaust.
And a 0000 steel wool pad to clean inside the pipes.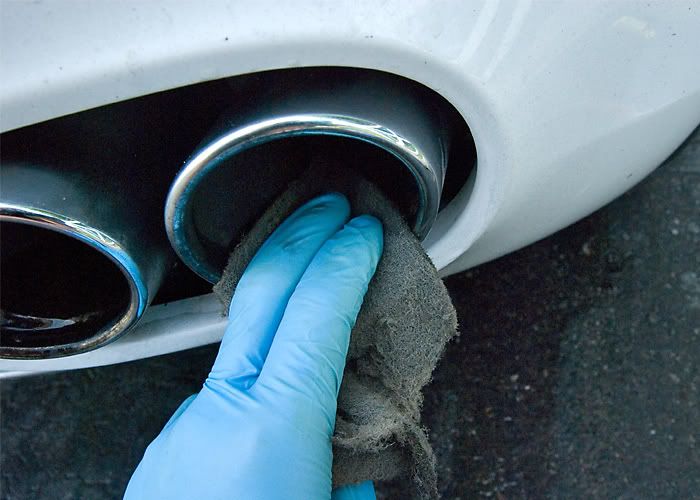 Here is an after of how the driver's side looks.
I didn't want to do an all out cleaning on the engine as I believe this is the same V8 from the RS4 and the coils are exposed, so to get them wet would mean problems. Yet I couldn't just leave the engine bay dusty because it is on display and will be looked at. So I used Optimum Power Clean cut 30/70 with water and wiped the engine bay down with a damp microfibre cloth getting clean areas that I could reach. Afterwards I wiped on Meguiars Hyper Dressing cut 20/80 with water for a natural finish.
Here is an after pic of the engine bay.
Just before the wash I wanted to clean up all the mesh vents & etc. So I took my Race Glaze Brush and the Optimum Power Clean and cleaned up all these areas first.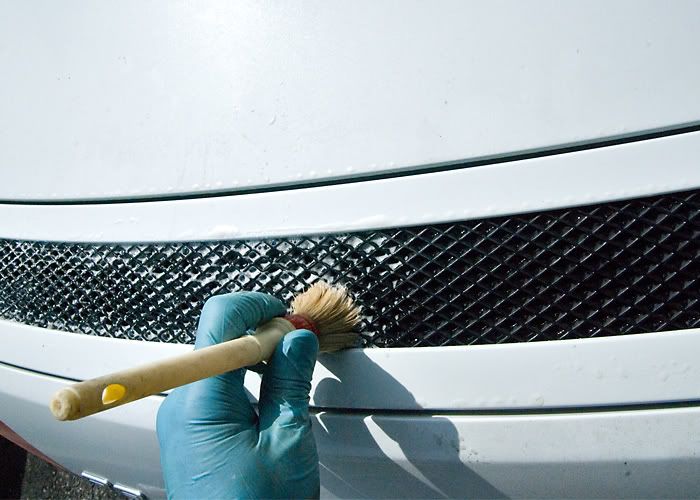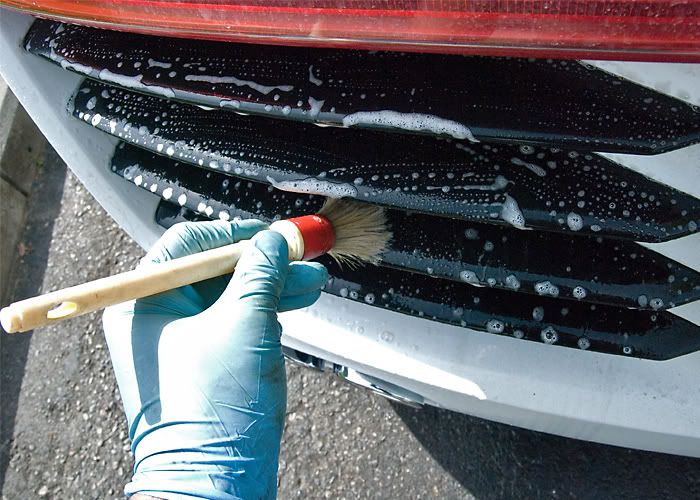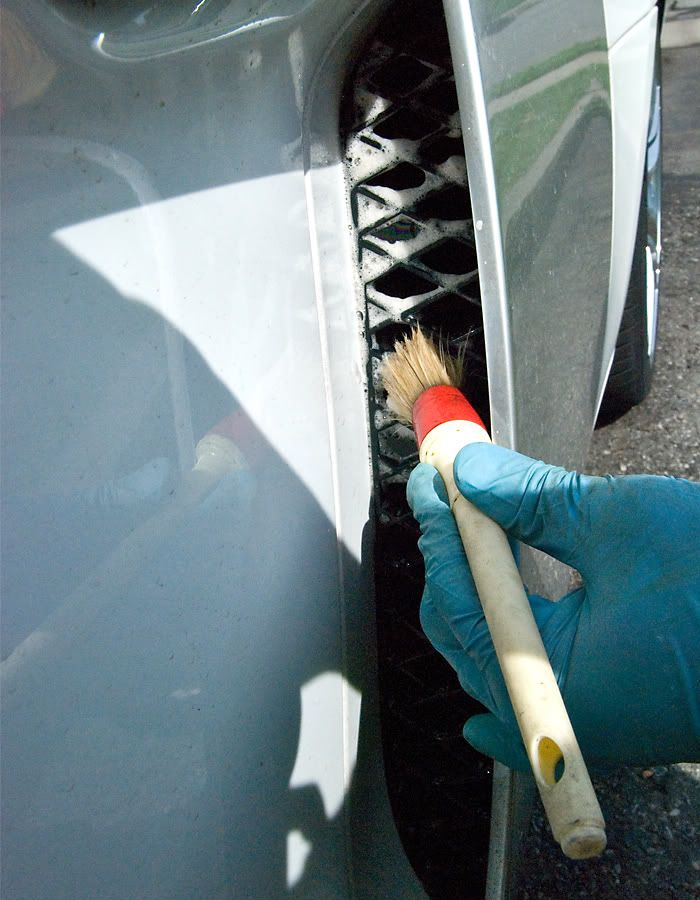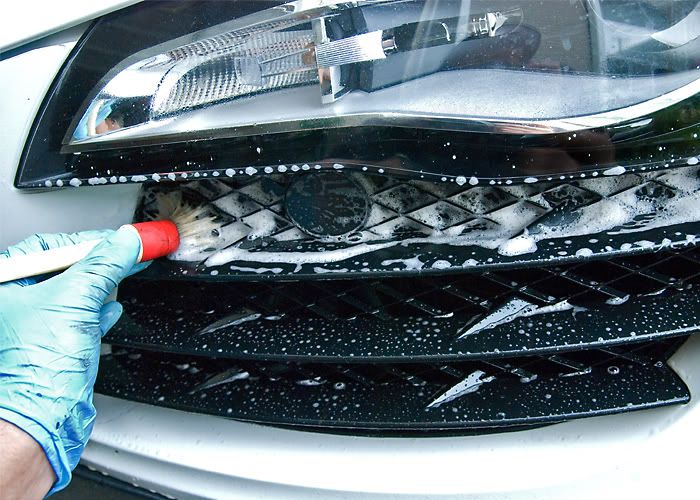 After brushing out the vents I foamed down the car with Prep Wash to strip off any silicones that might have been applied to the paint. Doing this would help reveal the true condition of the paint stripping off any filler products that might have been hiding anything.
Let it dwell for a bit while I prepared to wash the car.
The two bucket method was used to wash the car. The reason for washing with two buckets is simple one bucket is water the other soap, after every panel you rinse off the dirt from your wash media in the water only bucket before you dip it back in the soap bucket. Doing it this way prevents you from dragging dirt all over your paint causing more swirls on the paint. Some can say that I am going to polish out the swirls any way but I feel it is backwards to induce more while I am washing.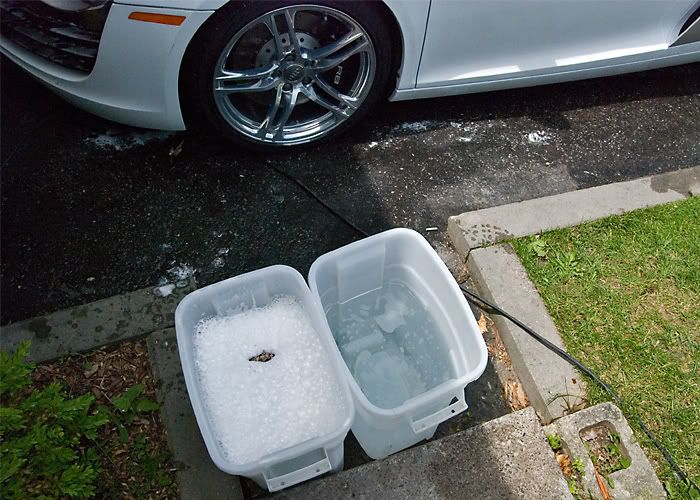 Natural Sea Sponge was my wash media.