Wife gets a beetle, and all I got was this old Toyota
I've had the car I've wanted for a long time, and the wifey finally got the New Beetle she wanted. This is my car a 1986 Toyota Corolla SR-5 (AE86), a small, practical, reliable, and awesomely fun little RWD hatchback that currently has 301k on the odometer.
I've had this one for a few years now, it's actually the second one I've owned at this point. Don't let the picture fool you the paint is quite rough and old. However it does and has been functioning as my primary DD, and does so quite well despite the lack of modern amenities.
Things done:
-Larger Tanabe anti-sway bars, can't recall the size.
-Mk. II Supra wheels
-Mk. II Supra premium stereo w/equalizer
-Falken Azenis RT-615K tires all around
-Full interior restoration using my last SR-5 as a donor.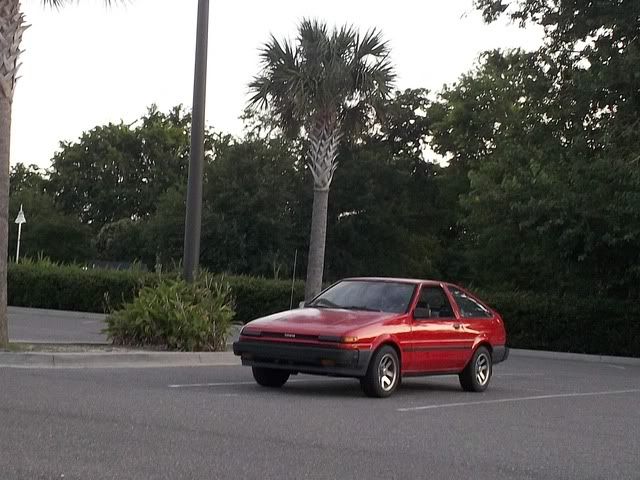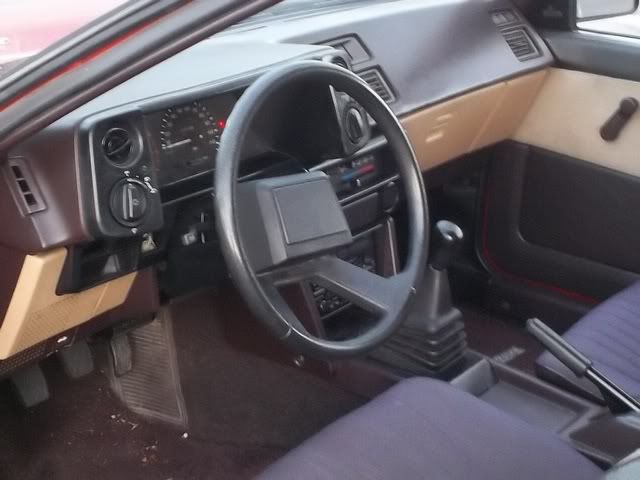 Also have an 85 Full-size Bronco for utility, and fun purposes. But that's not worth mentioning really.